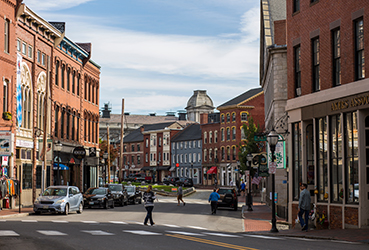 Maine's suite of financial incentives and resources for businesses makes relocating, expanding, or starting your business in Maine a smart choice. Plus, Maine recognizes the value and importance of innovation and provides incentives to make it worth your while. Click below to find more reasons to join Maine's thriving and growing business community.
Learn more about Maine's lineup of tax incentives, tax credits, and tax exemptions
Learn more about Maine's slate of grants, loans, and equity funding
Click here for a PDF Guide to all our Financial Incentives. 
Working with Charlotte at Maine DECD allowed for me to have one point of contact at the state to help connect and build relationships with all the agencies and people that could assist us in our investment in Maine. This allowed for a streamlined communication path and helped assure us that we were working with all the parties in Maine that could assist our project."
-Ryan Bushey, Louisiana Pacific Corporation, New Limerick, Maine