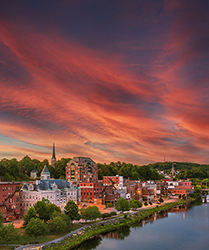 Are you ready to expand your business in Maine? Are you looking to hire more workers and increase production? Whether you're hiring five employees or 50, trying to tap into new markets, or seeking to increase your revenue, the Office of Business Development is here to support you and your business. Feel free to reach out with any questions; we're here to help.
The State of Maine does not vet or endorse any specific resource, but we are confident you will find supports that match your needs.
Filterable database of 350+ resources from across the state
Tell Us About Your Business
Whether you're starting a business, expanding operations, or interested in moving your company to Maine, the OBD team is ready to connect you to the resources you need to help meet your business goals. Start by sharing information about your business with Maine DECD.  Fill out a Maine Business Information Form (BIF) here. It's fast and easy!
Note: Information that you wish to keep confidential should not be included in your BIF submittal.