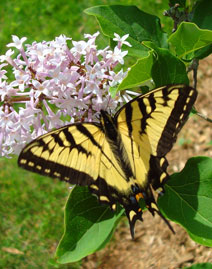 About Us
The Board of Pesticides Control (BPC) is Maine's lead agency for pesticide oversight. The BPC is attached to the Maine Department of Agriculture, Conservation and Forestry for administrative and staffing purposes. Policy decisions are made by a seven-member, public board.
What We Do
The Board
Maine statute, Title 22, Section 1471-B(1), specifies the composition of the BPC: the members of the public board must include three persons knowledgeable about pesticides in agriculture, forestry or commercial applications; one person with a medical background; and one who holds a faculty position at the University of Maine with expertise in integrated pest management. The two remaining members are chosen to represent the public and must come from different geographic areas of the state. All members are nominated by the Governor and approved by the Legislature. Members serve for alternating four-year terms and are eligible for re-nomination. Current members:
Curtis C. Bohlen, director, Casco Bay Estuary Partnership, University of Southern Maine, Muskie School of Public Service, Portland (public member)
Dominic LaJoie, Van Buren (agricultural expertise)
Robert Carlton, Kingfield (forestry expertise)
John M. Jemison, Jr., water quality and soil specialist, University of Maine Cooperative Extension, Orono (water quality and soil specialist)
Patricia Ianni, Falmouth (public member)

Dave Adams

, commercial applicator, Dasco Inc, Presque Isle

(commercial applicator expertise)
Board members or board staff may be contacted through the BPC office.