Water Resources Planning Committee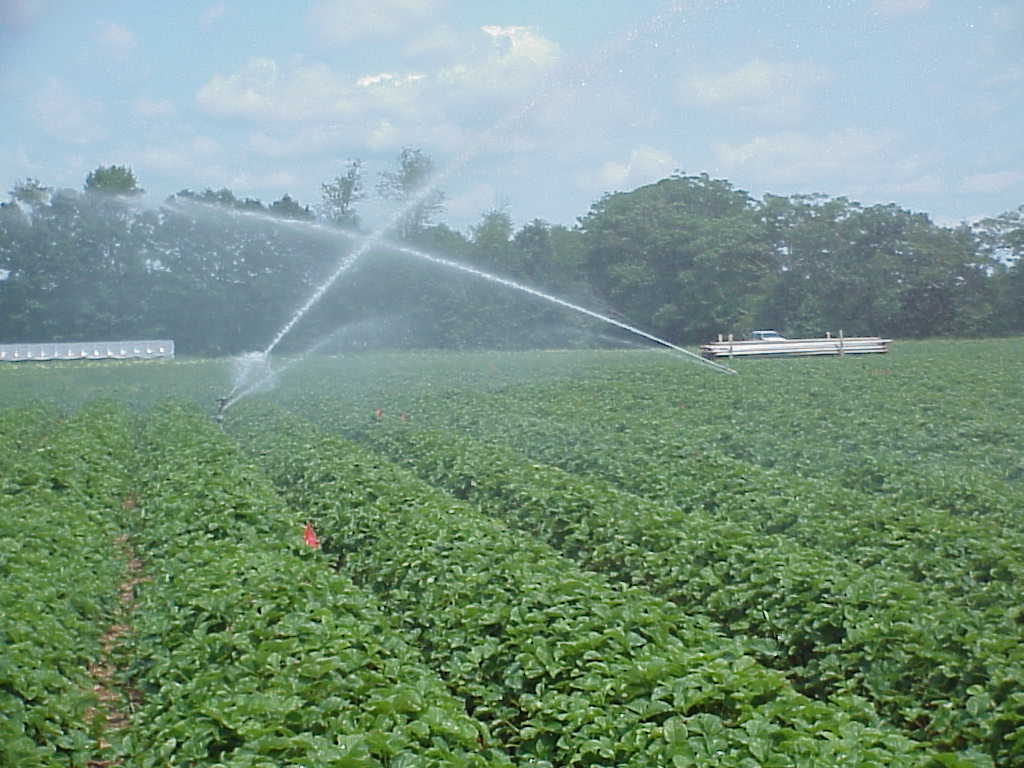 Strawberry Irrigation at Highmoor Farm, Monmouth, Maine
Photo by David Handley, University of Maine Cooperative Extension
The Water Resources Planning Committee (WRPC), which had been in place from 2007-2012, was re-established by the Maine Legislature in June 2019 through LD 199, and the bill was signed into law by the Governor.
The broad purpose of the WRPC is to provide a forum focused on the sustainable use of Maine's waters. The WRPC draws its membership from water regulators, users, and environmental organizations, and will periodically review the current status of Maine's water, consider future increased use across all sectors, consider potential climate-change impacts, and review the effectiveness of state policy.
Many of the charges to the WRPC set forth in the legislation are already being carried out at the Maine Geological Survey (MGS) through our projects with the U.S. Geological Survey, including the Water Census Program and the National Groundwater Monitoring Network. In 2020 the MGS will develop an improved statewide assessment of watershed supply and demand.
Committee Documents:
Committee Membership (PDF 26KB)
Upcoming Meetings:
| Date and Time | Location | Contact | Additional Information |
| --- | --- | --- | --- |
Agendas:
Meeting Notes:
November 1, 2019
May 1, 2020
November 13, 2020
April 7, 2021
January 27, 2022
April 7, 2022
---
Last updated on May 11, 2022