Lynda.com Online Training Library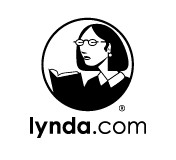 The Maine State Library is currently offering a "2 week Access E-Pass" to the Lynda.com Online Training Library. Lynda.com is an online learning company that helps anyone learn software, design, and business skills to achieve their personal and professional goals.
The site offers over 2,500 video courses covering technical skills, creative techniques, business strategies, and more.
From May 2014 to February 2015, public library patrons throughout Maine will have the opportunity to use a two week subscription that allows access to all of the training content available on the Lynda website.
Is Lynda the Right Training Option for You?
If you are seeking training on many Microsoft Office and Adobe Products, try the Learning Express Library Popular Software Tutorials first.
If you are already familiar with the courses offered in the Learning Express Library or need to learn specialized software or developer skills, Lynda.com may have training content to meet your needs. Popular content includes training on Quickbooks and WordPress and tutorials on setting-up an Esty store or utilizing Google Analytics. See all the course offerings at: http://www.lynda.com/subject/all or use the Lynda site search to see what is available.
What if You Need More Than Two Weeks?
If you need to "renew" your subsciption, you can sign-up for another two week subscription to re-start an unfinished course.
How Do You Request a Lynda.com Subscription?
To request a two week subscription to Lynda.com, please fill out each of the required form fields below and click submit. You will receive a PDF file containing your subscription key and instructions within two business days of your request.