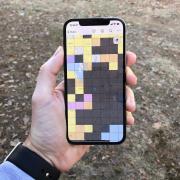 January 27, 2021 at 1:34 pm
There are lots of apps out there that can help your atlasing, but one we highly recommend for seeing Winter Atlas Results, and visualizing your location on the block map, is the ArcGIS Explorer app by ESRI. Here are a few simple steps for downloading and setting up the app for your winter atlasing efforts: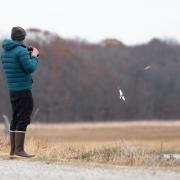 December 22, 2020 at 9:14 am
An important part of the Maine Bird Atlas is knowing which species are breeding or wintering in each atlas block. When you submit a checklist in eBird, you are either placing a pin on a map or, using the app, your location maybe automatically selected. It is important to review your locations to make sure birds are being reported in the blocks you actually saw them, not accidentally slipping into a nearby block because you were so close to the boundary. Here are a few tips to keep birds in their blocks:
Keep In Touch!
Enter your email or mobile number to receive the latest news from MDIFW.