January 27, 2021 at 1:34 pm
There are lots of apps out there that can help your atlasing, but one we highly recommend for seeing Winter Atlas Results, and visualizing your location on the block map, is the ArcGIS Explorer app by ESRI. Here are a few simple steps for downloading and setting up the app for your winter atlasing efforts: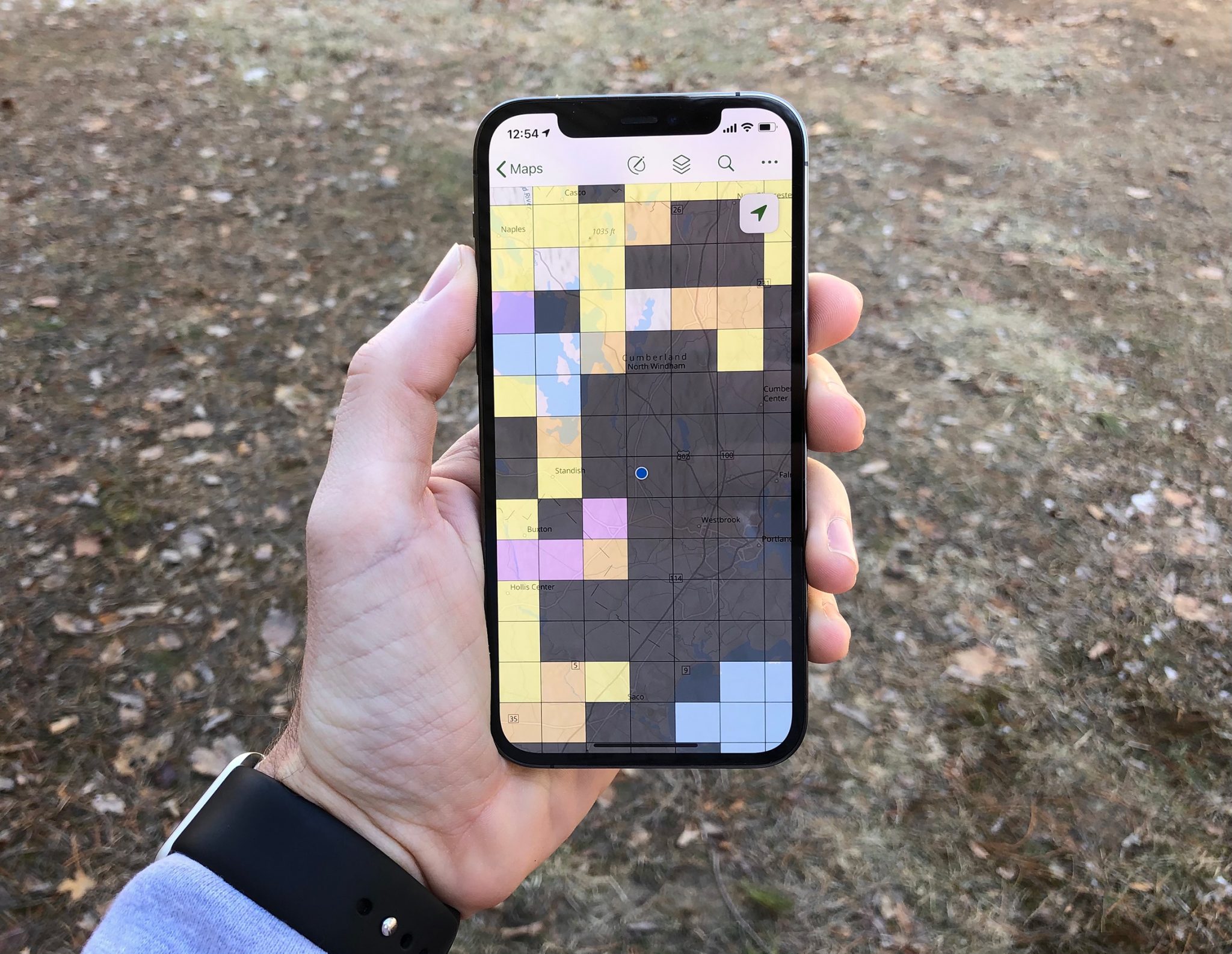 Step 1:
Download the ArcGIS Explorer app. On the launch screen, you can use the "Continue without Singing In" option to start using the app without needing to create an account with ArcGIS.
There are tons of maps available in the app, the one to use for this project is called "Winter Atlas Results Summary."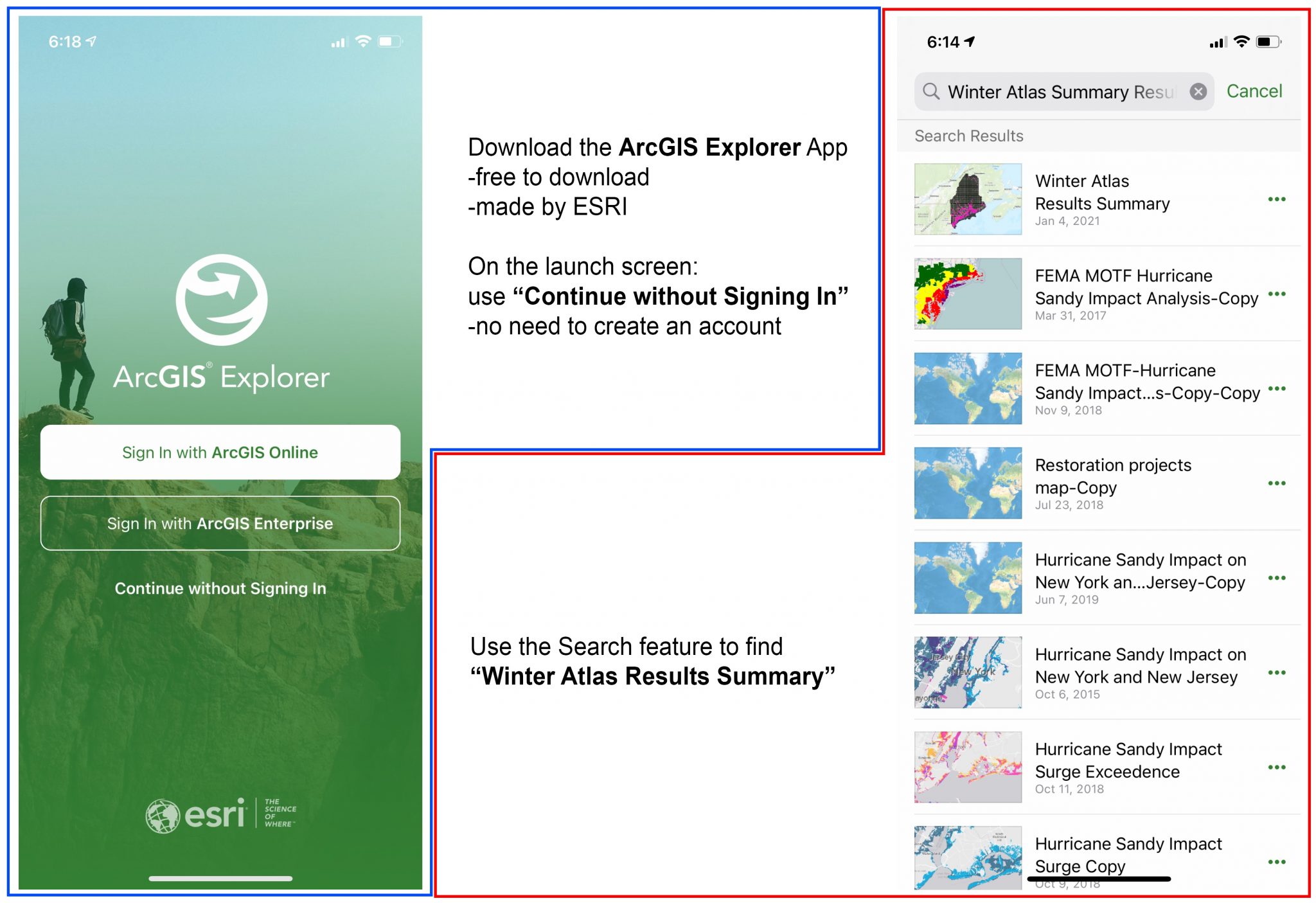 Step 2:
The map will load and show results for the whole state. Pinch to zoom, or use the magnifier button to search by an address. The arrow/compass button will find your location on the map (if you have location services enabled).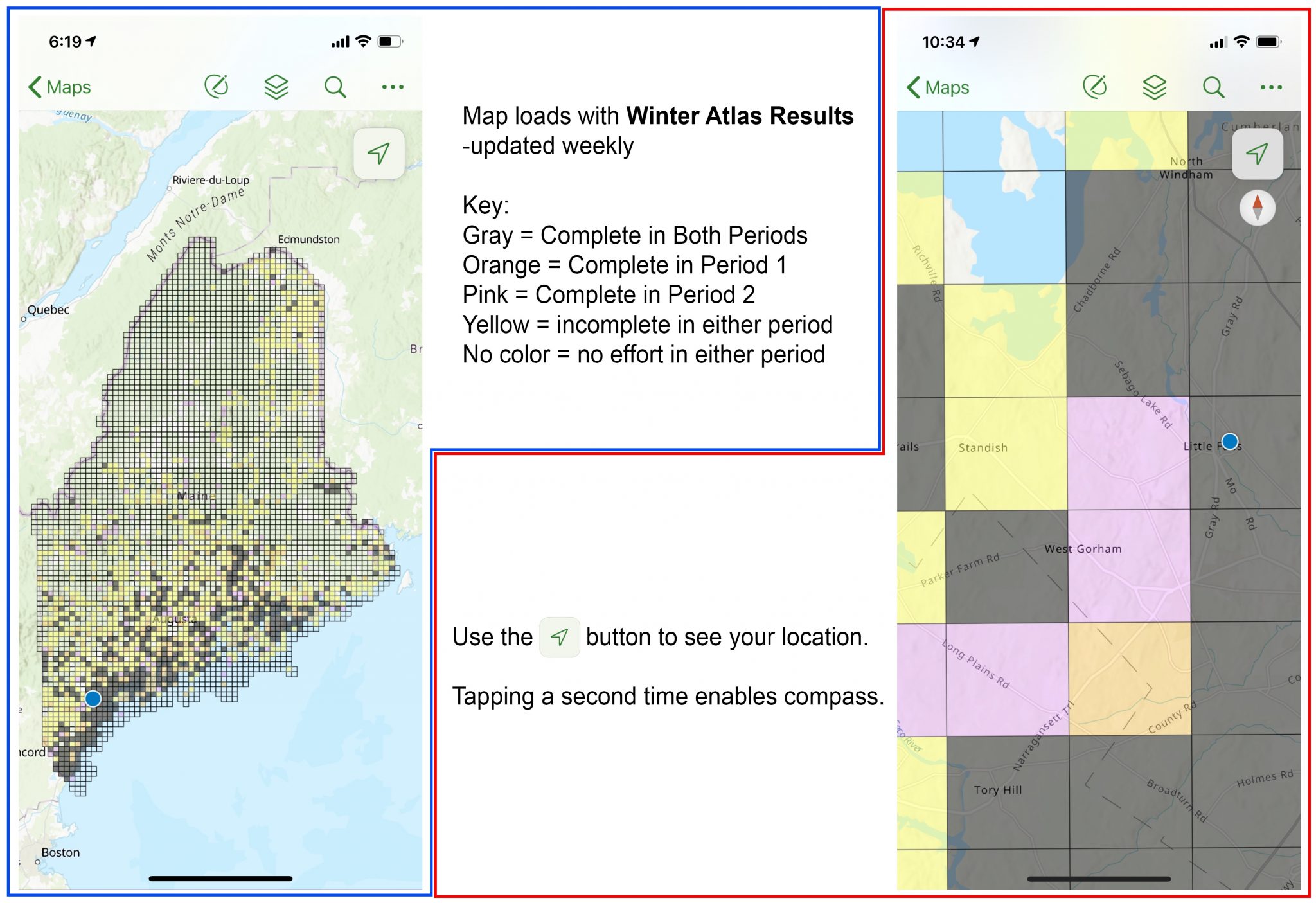 Step 3:
Tapping on a block will show the results (updated weekly) for that area. Note that the species list and number for each block is only updated monthly.
The triple-dot button has more features, most useful for atlas volunteers is the ability to change the base map. Using the "Imagery" base map will show an aerial image, which is helpful for seeing habitats within each block.