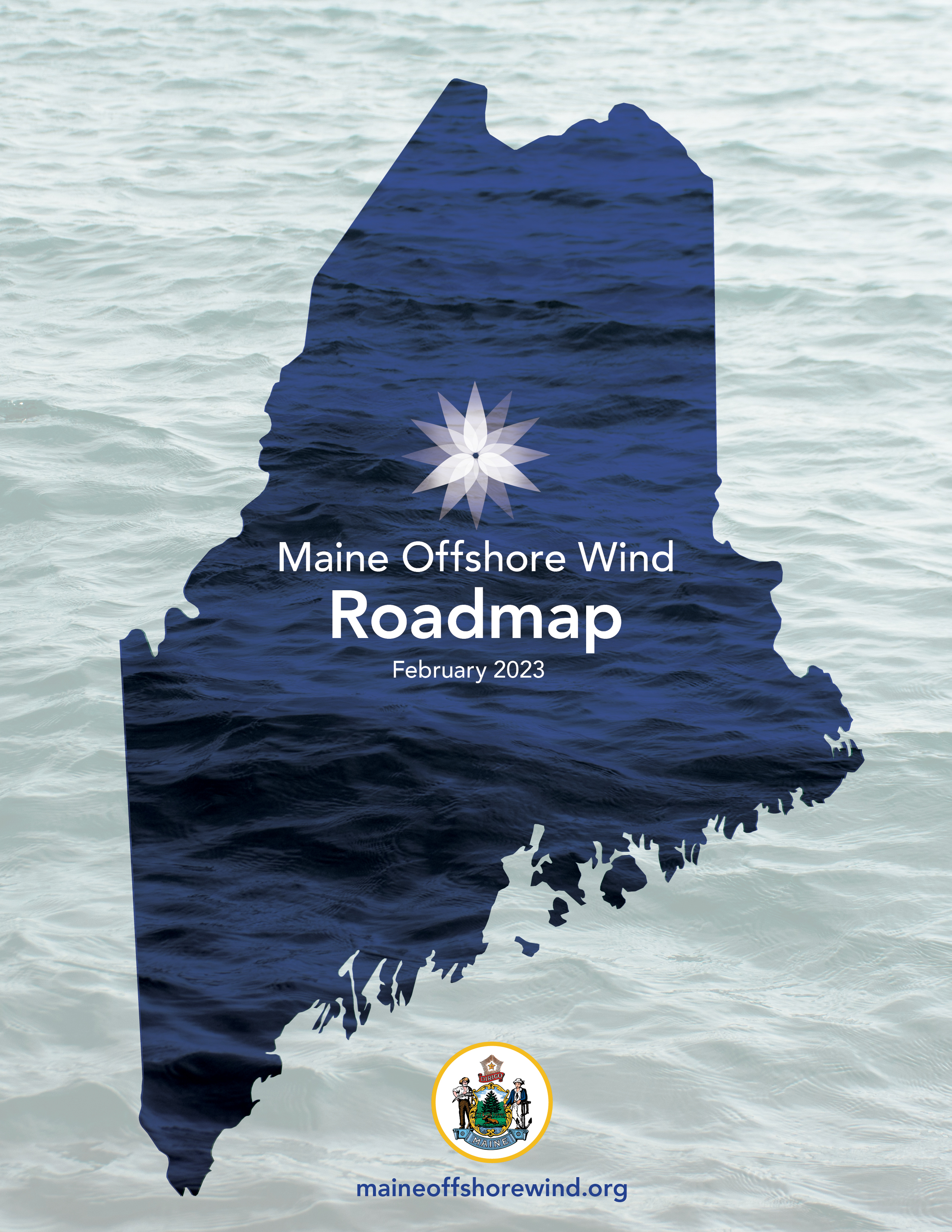 The Maine Offshore Wind Roadmap is a stakeholder-driven comprehensive plan that offers detailed strategies for Maine to realize economic, energy, and climate benefits from offshore wind, in conjunction with communities, fisheries, and wildlife of the Gulf of Maine.
Read the full Roadmap here (PDF), or Executive Summary (PDF)
The Roadmap was developed over 18 months in a robust public process led by a 24-person advisory committee with members from State agencies and energy, economic, fisheries, wildlife, science, and environmental leaders in Maine. The advisory committee was supported by four expert working groups on energy, economy, fisheries, and wildlife. Together, nearly 80 public sessions were held to develop the Roadmap.
Objectives of the Roadmap are organized around five key topics – supporting economic growth and resiliency, harnessing renewable energy, advancing Maine-based innovation, supporting Maine's seafood industry, and protecting the Gulf of Maine's ecosystem.
The work was supported by a $2.166 million grant from the U.S. Economic Development Administration (EDA) to the Governor's Energy Office (GEO) to develop the Roadmap as an initiative for growing Maine's overall economy and improving Maine's economic resilience, through targeted development of this global industry.
Maine's 10-year Economic Strategy identifies offshore wind as a critical opportunity to grow the state's economy, and encourages the state to set forth a balanced agenda that maximizes economic benefits for Maine people while creating a culture of innovation that creates a foundation for future leadership in this growing industry.

To learn more about the Roadmap and and opportunities to engage in its work, please visit maineoffshorewind.org.