Staff Education and Training Unit (SETU)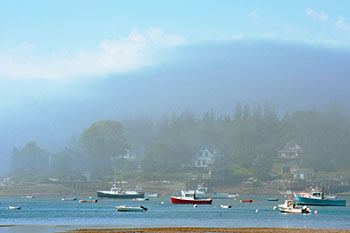 The DHHS Staff Education and Training Unit (SETU) serves all DHHS Program Offices by providing training to enhance the skills of staff in the delivery of services for the people of Maine.
In addition, and of special mention, are the following SETU services:
Customized training for Program Offices to meet the development needs of their work teams.
Advice on designing activities, learning objectives and evaluation measures for your training programs.
If you would like more information about our services, please phone: (207) 624-7936 (TTY users call Maine relay 711) or Email: dhs.setu@maine.gov.
We would love to meet you and discuss your training and development needs!!
Click on the class link to view details and register for a class. Click on the Date/Class/Location header to sort the listing.
*Please note: To prevent name duplications when registering for a training, please click on the submit button only once.
*Class titles listed in brown and prefaced by an asterisk are multi-day classes.
Forget what you signed up for?
| | | | | |
| --- | --- | --- | --- | --- |
| Date | Time | Class | Class ID | Location |
| November 17, 2020 | 9:00 AM | Social Work Ethics (In order to receive 6 contact hours credit for this training, you must attend the entire training from 9:00am - 4:00pm) | C626 | Augusta |
| August 6, 2020 | 9:00 AM | Social Work Ethics (In order to receive 6 contact hours credit for this training, you must attend the entire training from 9:00am - 4:00pm) | C628 | Augusta |
| July 30, 2020 | 9:00 AM | Social Work Ethics (In order to receive 6 contact hours credit for this training, you must attend the entire training from 9:00am - 4:00pm) | C627 | Presque isle |
| June 23, 2020 | 9:00 AM | Social Work Ethics (In order to receive 6 contact hours credit for this training, you must attend the entire training from 9:00am - 4:00pm) | C632 | South Portland |
| July 8, 2020 | 8:30 AM | Ethical Decision Making for Social Workers (In order to receive 4 contact hours credit for this training, you must attend the entire training from 8:30am - 12:30pm) | C635 | Zoom |
| July 28, 2020 | 8:30 AM | Ethical Decision Making for Social Workers (In order to receive 4 contact hours credit for this training, you must attend the entire training from 8:30am - 12:30pm) | C636 | Presque isle |
| October 15, 2020 | 8:30 AM | Ethical Decision Making for Social Workers (In order to receive 4 contact hours credit for this training, you must attend the entire training from 8:30am - 12:30pm) | C01 | South Portland |
| May 5, 2020 | 9:00 AM | Coaching and Recognition (This class has been postponed) | C644 | Portland |
| August 4, 2020 | 8:30 PM | Ethical Decision Making for Social Workers (In order to receive 4 contact hours credit for this training, you must attend the entire training from 8:30am - 12:30pm) | C646 | Bangor |
| July 8, 2020 | 9:00 AM | Financial Fundamentals of Grant Management I | C649 | Augusta |
| June 5, 2020 | 9:00 AM | Travel App Training | C948 | Microsoft Teams |
| June 19, 2020 | 9:00 AM | Travel App Training | C949 | Microsoft Teams |
| July 10, 2020 | 9:00 AM | Travel App Training | C950 | Augusta |
| July 24, 2020 | 9:00 AM | Travel App Training | C951 | Augusta |