Staff Education and Training Unit (SETU)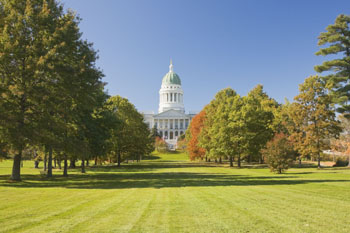 Below is a listing of upcoming trainings offered by SETU. Click on the class link to view details and register for a class. Click on the Date/Class/Location header to sort the listing.
If you have questions about these classes, please contact SETU by Phone: (207) 624-7936 (TTY users call Maine relay 711) or Email: dhs.setu@maine.gov.
*Please note: To prevent name duplications when registering for a training, please click on the submit button only once.
*Class titles listed in brown and prefaced by an asterisk are multi-day classes.
Forget what you signed up for?
| | | | | |
| --- | --- | --- | --- | --- |
| Date | Time | Class | Class ID | Location |
| November 6, 2019 | 9:00 AM | Social Work Ethics (In order to receive 6 contact hours credit for this training, you must attend the entire training from 9:00am - 4:00pm) | C601 | Augusta |
| December 11, 2019 | 8:30 AM | Ethical Decision Making for Social Workers (In order to receive 4 contact hours credit, you must attend the entire training from 8:30am - 12:30pm) | C604 | Augusta |
| October 16, 2019 | 8:30 AM | Ethical Decision Making for Social Workers (In order to receive 4 contact hours credit for this training, you must attend the entire training from 8:30am - 12:30pm) | C603 | Lewiston |
| September 30, 2019 | 9:00 AM | Medicare Overview | C900 | Bangor |
| October 9, 2019 | 9:00 AM | Medicare Overview | C901 | South Portland |
| October 30, 2019 | 9:00 AM | Medicare Overview | C902 | Augusta |
| August 29, 2019 | 9:00 AM | What Makes A Good Invoice | C5055 | Augusta |
| August 22, 2019 | 9:00 AM | Travel App Refresher | C5058 | Augusta |
| November 20, 2019 | 9:00 AM | Financial Fundamentals II (Participants are required to bring their own laptops) (Financial Fundamentals 1 is mandatory before attendind Financial Fundamentals II) | C928 | Augusta |
| October 18, 2019 | 8:30 AM | Contract Budgets (Attending Contract Process is mandatory prior to attending Contract Budgets) | C909 | Augusta |
| October 10, 2019 | 8:30 AM | Contract Process | C903 | Augusta |
| December 12, 2019 | 8:30 AM | Contract Process | C905 | Augusta |
| November 14, 2019 | 8:30 AM | Contract Process | C904 | Augusta |
| January 16, 2020 | 8:30 AM | Contract Process | C906 | Augusta |
| February 13, 2020 | 8:30 AM | Contract Process | C907 | Augusta |
| March 12, 2020 | 8:30 AM | Contract Process | C908 | Augusta |
| March 25, 2020 | 9:00 AM | Financial Fundamentals II (Participants are required to bring their own laptops) (Financial Fundamentals 1 is mandatory before attendind Financial Fundamentals II) | C929 | Augusta |
| November 21, 2019 | 1:00 PM | Competitive Procurement RFP Development Training | C916 | Augusta |
| December 19, 2019 | 1:00 PM | Competitive Procurement RFP Development Training | C917 | Augusta |
| January 22, 2020 | 1:00 PM | Competitive Procurement RFP Development Training | C918 | Augusta |
| February 19, 2020 | 1:00 PM | Competitive Procurement RFP Development Training | C919 | Augusta |
| March 18, 2020 | 1:00 PM | Competitive Procurement RFP Development Training | C920 | Augusta |
| September 24, 2019 | 1:00 PM | Competitive Procurement RFP Development Training | C921 | Augusta |
| September 25, 2019 | 9:00 AM | Financial Fundamentals I | C922 | Augusta |
| October 23, 2019 | 9:00 AM | Financial Fundamentals I | C923 | Augusta |
| January 29, 2020 | 9:00 AM | Financial Fundamentals I | C924 | Augusta |
| February 26, 2020 | 9:00 AM | Financial Fundamentals I | C925 | Augusta |
| April 29, 2020 | 9:00 AM | Financial Fundamentals I | C926 | Augusta |
| May 27, 2020 | 9:00 AM | Financial Fundamentals I | C927 | Augusta |
| November 15, 2019 | 8:30 AM | Contract Budgets (Attending Contract Process is mandatory prior to attending Contract Budgets) | C910 | Augusta |
| December 13, 2019 | 8:30 AM | Contract Budgets (Attending Contract Process is mandatory prior to attending Contract Budgets) | C911 | Augusta |
| January 17, 2020 | 8:30 AM | Contract Budgets (Attending Contract Process is mandatory prior to attending Contract Budgets) | C912 | Augusta |
| February 14, 2020 | 8:30 AM | Contract Budgets (Attending Contract Process is mandatory prior to attending Contract Budgets) | C913 | Augusta |
| March 13, 2020 | 8:30 AM | Contract Budgets (Attending Contract Process is mandatory prior to attending Contract Budgets) | C914 | Augusta |
| October 24, 2019 | 1:00 PM | Competitive Procurement RFP Development Training | C915 | Augusta |