February 25, 2002 Earthquake in Mid-Coast Maine
Weston Observatory reports that a small earthquake occurred at 1:06 p.m. Eastern Standard Time on Monday, February 25, 2002 in the mid-coast area near Bucksport.
The following parameters have been calculated for the earthquake (this is a preliminary determination):
Preliminary magnitude
2.6
Preliminary location
44.53 degrees North latitude; 68.85 degrees West longitude
Depth
(not reported)
This places the epicenter about 4 miles southwest of Bucksport, in the Prospect-Stockton Springs area.
---
Further Information:
Canadian Seismic Network Hourly plot for 18:00 to 19:00 (UT) on February 25, 2002. The earthquake registered on several instruments between 18:07 and 18:10, although the signal is very small.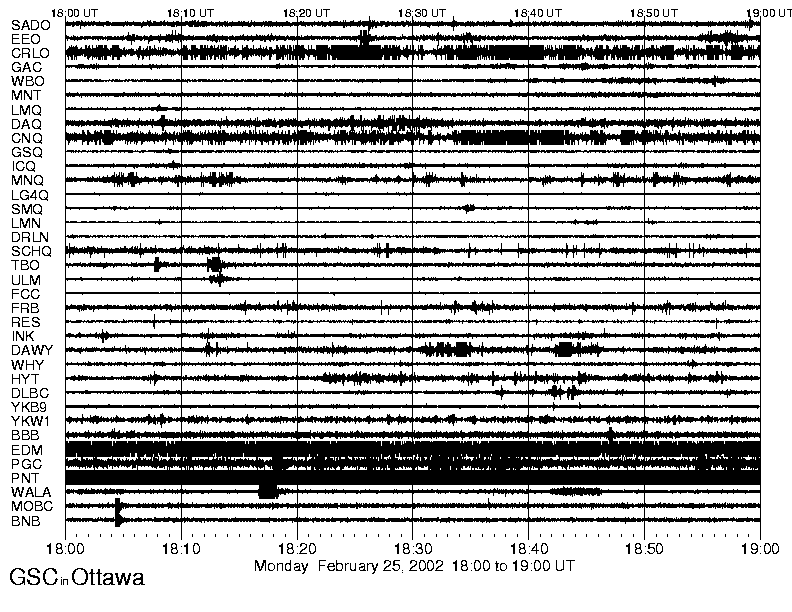 February 25, 2002 hourly seismic plot from the Canadian Seismic Network.
The Maine Geological Survey did not receive any felt reports for this event.
---
Last updated on October 6, 2005