October 15, 2003 Earthquake in Eastern Maine
The Geological Survey of Canada reports that an earthquake occurred at 12:13:14 AM Eastern Daylight Time, October 15, 2003, east of Robbinston, Passamaquoddy Bay. It was felt from Eastport to Calais, Maine, and from St. George to St. Stephen, New Brunswick.
The following parameters have been calculated for the earthquake (this is a preliminary determination):
Preliminary magnitude
3.1 Mn
Preliminary location
45 deg 4 min North latitude; 66 deg 53 min West longitude
Depth
18 kilometers
This places the epicenter in western New Brunswick, about 11 miles east of Robbinston, Maine.
---
Further Information:
Canadian Seismic Network hourly plot, showing signals recorded by instruments in eastern Canada.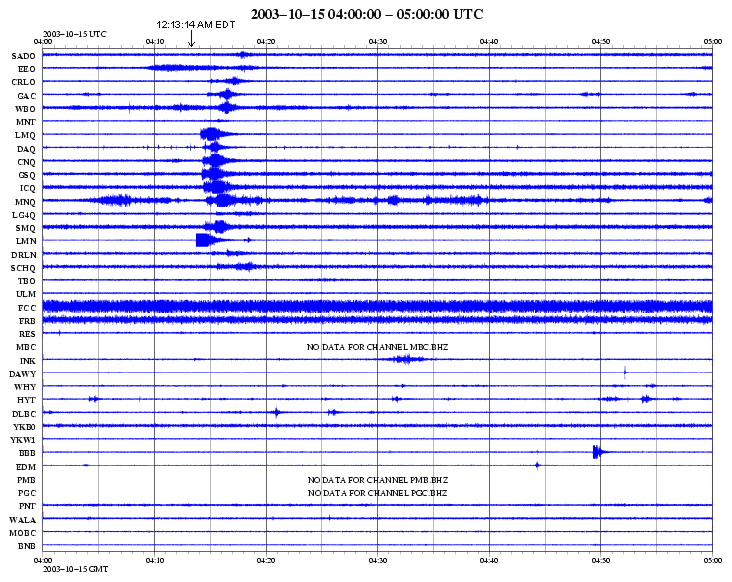 The Maine Geological Survey received felt reports through its on-line form, from the towns of Eastport, Robbinston, and Calais which indicate Modified Mercalli Intensities of III to IV.
---
Last updated on April 27, 2012