July 22, 2020 at 12:50 pm
July 2020 marks the halfway point through our five year survey period for the Maine Bird Atlas! In this blog post well celebrate a few of the milestones so far, and highlight the priorities for the future.
Here are the numbers as of early July 2020: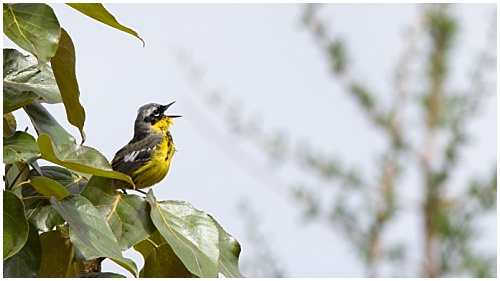 Effort
1,400+ volunteers
47,500+ checklists
43,300+ hours of survey effort
Species
Coded species: 236
Confirmed species: 208
Blocks
Blocks with data: 2,855 (of 4080)
Blocks complete: 313 (7.67%)
Priority Blocks with data: 852 (of 974)
Priority Blocks complete: 180 (18.48%)
Priorities for the second half
Completing Priority Blocks is the priority. Based on other states currently completing their atlases, we should aim for 30% of Priority Blocks completed by the end of this 2020 season. That is a pretty lofty goal but if volunteers focus their efforts in Priority Blocks, it can be easily achieved! Looking at the numbers, we actually have enough effort already to have completed each Priority Block twice. So keep looking for Priority Blocks near you, there are still many incomplete Priority Blocks close to (if not in) population centers. And check out our Summer Atlasing Tips post from last month if you need advice!