December 3, 2021 at 2:06 pm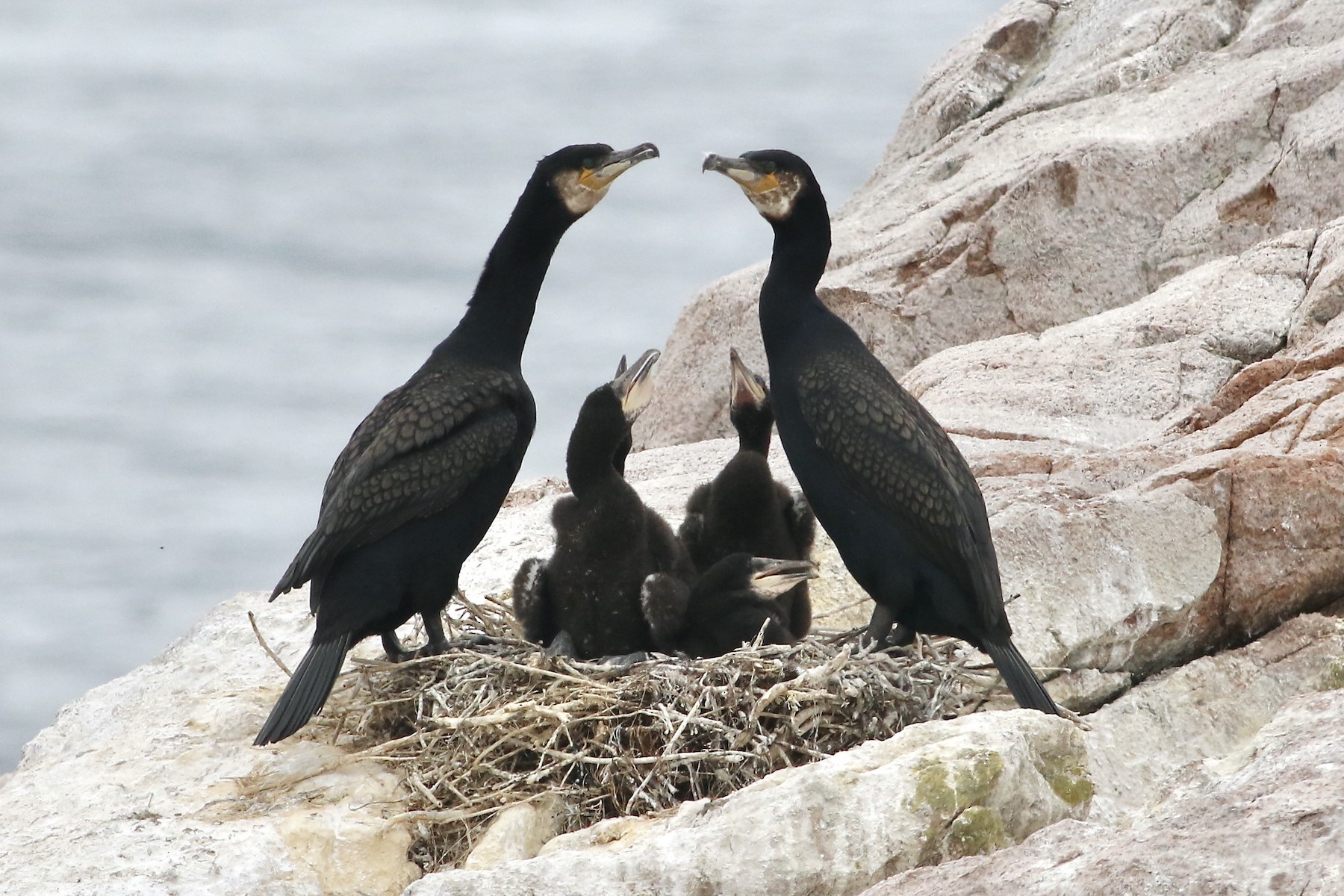 The 2021 breeding season, the fourth of five for the Maine Bird Atlas, is wrapped up and what a year it was! We hit some major milestones in the project thanks to a tremendous effort from our volunteers and this blog will touch on some of those. Whether you contributed a single record this summer or helped complete a series of priority blocks, every bit of effort counts and is necessary to get us over the finish line next year. Here are some of our accomplishments:
Prioritizing Priority Blocks
One of our primary goals for the atlas is to complete all priority blocks in the state. We emphasized why, and the need to do this in the spring newsletter article titled "Setting the Priorities for 2021" which you can read here: Black-capped Chronicle – Spring 2021. As stated in the article: "As of [spring 2021] we have completed 30% of all blocks and 33% of the priority blocks. Our goal is to have 60% of priority blocks completed by the end of this summer. To do this, 230 more priority blocks need to be completed. If we succeed, it will put us in a good position to finish up the atlas in 2022."
Although we still have a little quality assurance to do this winter, the preliminary results from this summer are amazing: Volunteers managed to complete over 240 priority blocks during the 2021 breeding season, bringing us up to 66% of priority blocks completed!
Here is a heat map showing how we are doing on a county basis: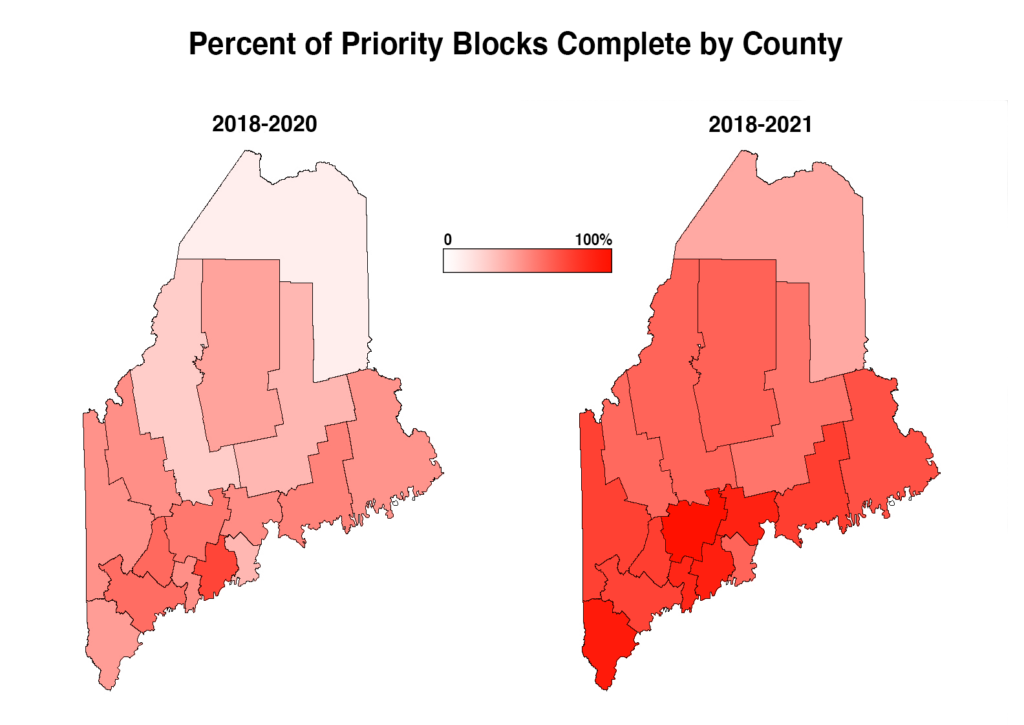 Detailed results can always be viewed on the Maine Bird Atlas portal's Explore page, but here is a graphical representation of how priority block completion increased in each county this year: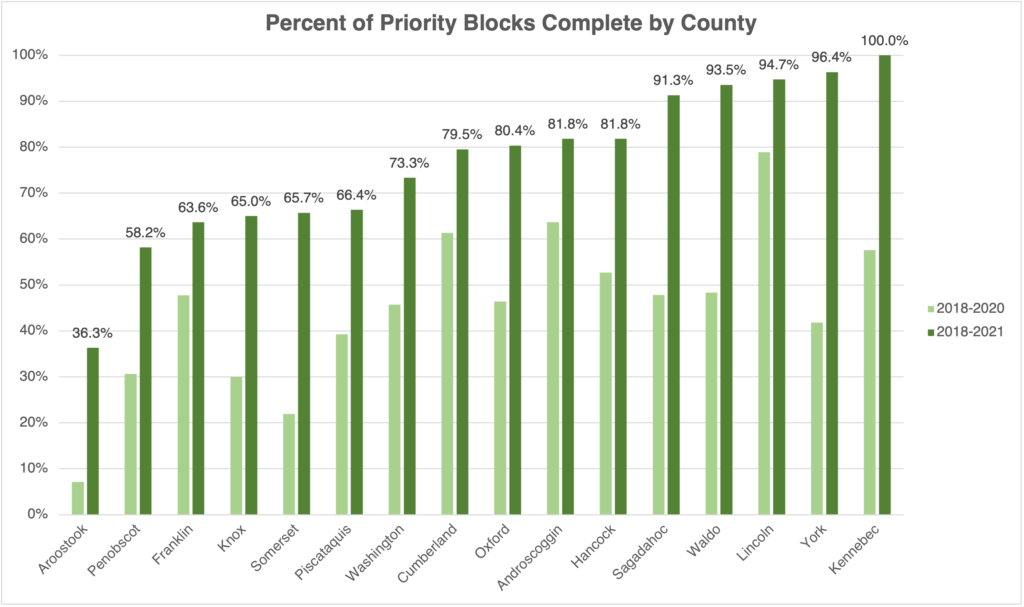 Extraordinary Effort
As the map and graph above hint at, one of the major accomplishments last year was the full state coverage that we saw from volunteers. It has been "easy" to get effort in blocks around large population centers and near major roads, but with 974 priority blocks systematically spread across the state, it takes some dedicated effort. Thanks to volunteers racking up the hours further afield, our effort map is filling in nicely! (animation not loading? click here)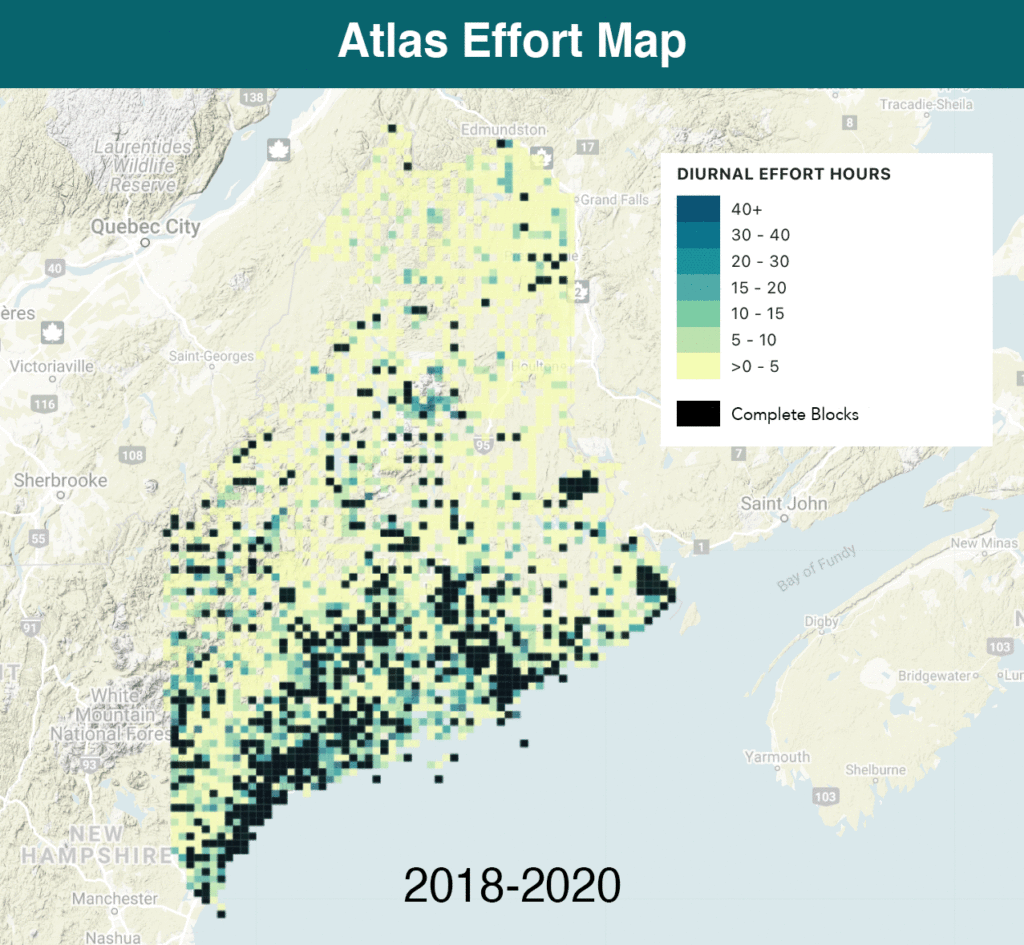 Looking Forward…
We are quickly closing in on the Winter Atlasing Period. A new newsletter will be out soon (posted on this blog and our Resources and Materials page) with goals for this year, but make sure you save the date for our Winter Kickoff Meeting on 9 December at 6:30PM. This meeting will be held virtually, on Zoom, at: https://us02web.zoom.us/j/81200815209
As a quick reminder, most winter atlasing should use the Maine eBird portal, not the Maine Bird Atlas portal. Only checklists with at least one breeding code on them should be submitted to the Maine Bird Atlas portal, so please use the above links to change your browsers, and double-check which portal your apps are set to.
In closing of the summer season and all the fun birds it gave us, here is one of the top rated photos in the Macaulay Library from this summer, taken by volunteer John Wyatt and added to his Maine Bird Atlas checklist: https://ebird.org/atlasme/checklist/S90337924.