November 1, 2019
During a press conference in the Cabinet Room, Governor Janet Mills kicked off 2020 open enrollment today by urging Maine people and small businesses to visit CoverME.gov to understand their health insurance options and sign up for coverage.
This builds on the Mills Administration's work to cut Maine's uninsured rate and improve the quality and affordability of coverage for Maine people. CoverME is a new statewide outreach campaign launched by the Maine Department of Health and Human Services (DHHS) highlighting affordable coverage options through both the federal marketplace and expanded MaineCare (Medicaid).
Open enrollment for private plans on the federal HealthCare.gov marketplace begins today and runs through December 15, 2019, with coverage starting on January 1, 2020. According to new data, 59 percent of federal marketplace enrollees in Maine can find a plan for $10 or less per month, while 74 percent can find a plan for $75 or less. Benchmark premiums in Maine will drop for the second consecutive year, falling by 6 percent in 2020 (PDF), following an 8 percent decrease in 2019.
Eligible Maine people may enroll in MaineCare at any time of year. More than 40,000 people are now enrolled through the expansion of MaineCare under Governor Mills.
"No person should have to live in fear of not being able to see a doctor, fill their prescriptions, or receive life-saving care," said Governor Mills. "As Governor, my top priority is to ensure that every Maine person can be healthy, join and stay in the workforce to contribute to our economy, and care for their families. Affordable health insurance is at the heart of that goal, and that is why I encourage all Maine people to visit www.CoverME.gov to learn about coverage options, find local assistance, and start an enrollment application during the open enrollment period."
"This marks the first open enrollment period in Maine where consumers and small businesses can understand their options for affordable, high-quality coverage through both MaineCare expansion and the federal marketplace," said DHHS Commissioner Jeanne Lambrew. "More than 100,000 people in Maine lacked critical health coverage last year, and we aim to lower that number through CoverME."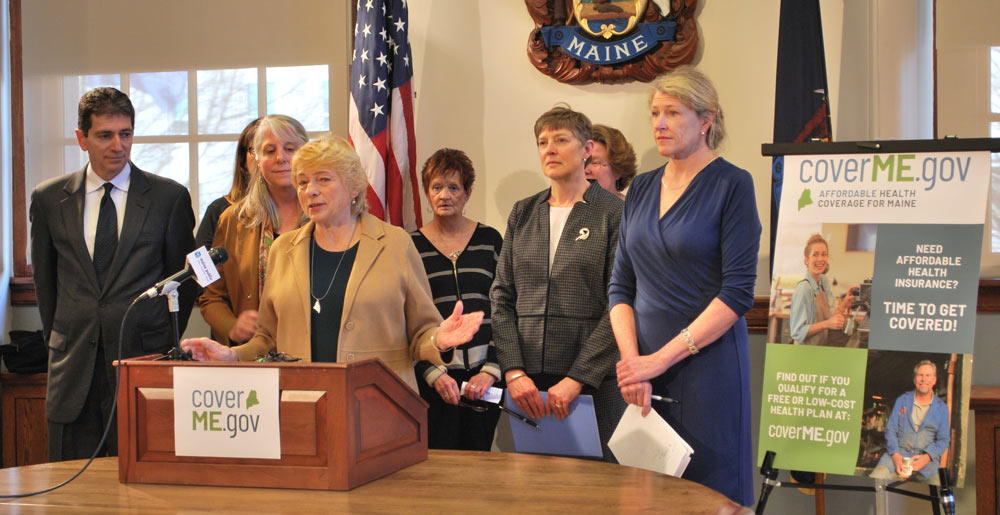 According to Census data, 106,000 people in Maine lacked health insurance in 2018, or 8 percent of the state's population.
The CoverME campaign, which is supported by a grant from the Robert Wood Johnson Foundation and conducted in partnership with the Maine Health Access Foundation, helps consumers, self-employed people and small businesses learn about coverage options in Maine based on income and family size. It includes a new website, CoverME.gov, to help locate in-person assistance and start enrollment applications, as well as digital ads, television ads featuring testimonials on the importance of health insurance, and educational materials. 
The campaign will continue throughout the open enrollment period. Upon the conclusion of open enrollment on December 15, 2019, the campaign's focus will shift towards MaineCare, which accepts eligible enrollees throughout the year. 
Maine people are eligible for insurance through MaineCare if their annual income is less than $17,236 for a single person or $29,435 for a family of three. Maine people with incomes above the MaineCare threshold but less than $49,960 for a single person or than $85,320 for a family of three may be eligible for lower monthly premiums on the federal marketplace.
Governor Mills expanded MaineCare on her first day in office. She also signed into law L.D. 1, which adds state guaranteed protections for health care coverage for people with pre-existing conditions, expanded reproductive health care coverage under MaineCare, and signed a prescription drug reform package into law to reduce the cost of prescription drugs. She also restored the Maine Low-Cost Drugs for the Elderly and Disabled program to cover an additional 1,800 Maine seniors, supported treatment and prevention programs to help combat the opioid epidemic, and bolstered public health, which can improve affordability of coverage by reducing health problems due to tobacco use and low immunization levels, among other initiatives.