For Farmers
The Maine WIC Program seeks to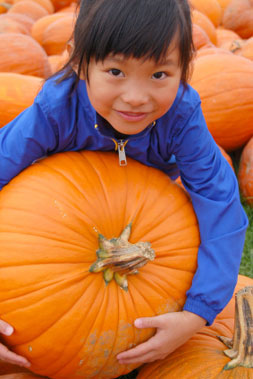 supplement nutrition for pregnant women, babies and young children. Fresh fruits and vegetables are an important part of that nutrition, and it's important to us to make sure Maine families have access to good locally grown produce.
The purpose of Maine WIC Farmer's Market Nutrition Program is to increase use of fresh, unprocessed locally grown fruits and vegetables by WIC-supported families, increase their awareness of Farmers Markets in support of local produce.
When a farmer is authorized as a WIC Farmer, among other responsibilities, the Farmer agrees to:
Provide at least 50% Maine grown fruits and vegetables
Have a device able to accept WIC & FMNP benefits
(Android OS or iPhone IOS) with cellular service or WIFI
Display a sign stating WIC Accepted Here
Have defined hours of operation
Have a full-time attendant during hours of operation
Provide handicapped accessible location
Provide enclosed structure (tent/roof)
Adhere to WIC Program rules
Offer Program clients the same courtesy as other customers.
Inform Maine CDC, WIC Nutrition Program of any ownership, schedule or location change
Any Maine farmer may apply to become an authorized WIC farmer. There is no charge for application.
Help Make Our Program Better
WIC farmers play an important role assisting clients to obtain appropriate WIC foods. We value your input and suggestions. Contact us.
Questions? Want to sign up? Contact your local WIC clinic.
York County Community Action Corp – York County
Sanford: 207-459-2942
Biddeford: 207-283-2402
The Opportunity Alliance – Cumberland County
Western Maine Community Action – Androscoggin, Franklin, and Oxford Counties
Auburn: 207-795-4016
Wilton: 207-645-3764
Midcoast Maine Community Action – Lincoln, Knox, Waldo, and Sagadahoc Counties
Bath: 207-442-7963
Rockland: 207-594-4329
Maine General – Kennebec and Somerset Counties
Augusta: 207-626-6350
Waterville: 207-861-3580
Skowhegan: 207-861-3593
Bangor Public Health & Community Services – Penobscot and Piscataquis Counties
Maine Family Planning – Washington and Hancock Counties
Ellsworth: 207-667-5304
Machias: 207-255-8280
Calais: 207-454-3634
Aroostook County Action Program – Aroostook County
Presque Isle: 207-768-3026
State Contacts for VOC Requests
State Agency Contact Information
Monday - Friday 8am-5pm
Phone: (207) 287-3991
In-state Toll Free:
1-800-437-9300
TTY: Maine relay 711

Email:
Main: WIC.Maine@maine.gov
Vendor: WICVendor@maine.gov
Mailing address:
11 State House Station
Augusta, ME 04333
What's New