For Farmers
The Maine WIC Program seeks to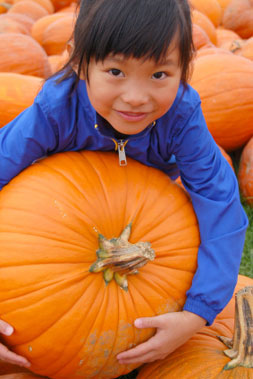 supplement nutrition for pregnant women, babies and young children. Fresh fruits and vegetables are an important part of that nutrition, and it's important to us to make sure Maine families have access to good, locally grown products.
The purpose of Maine WIC Farmer's Market Nutrition Program is to increase use of fresh, unprocessed locally grown fruits and vegetables by WIC-supported families, increase their awareness of Farmers Markets in support of local food production.
This section of the Web site is intended to give farmers an overview of the Maine WIC Program as well as provide information needed to maintain compliance with Program rules, policies, and procedures. Please be sure that it is reviewed. You may reproduce it as needed, or contact our office if you need additional copies.
Once an application has been selected for authorization, at least one farmer will be required to attend new vendor training.
We thank you for growing nutritious foods, and for helping us to provide that food to women, infants, and children in Maine. Your courtesy and helpfulness in assisting WIC customers is greatly appreciated.
2021 WIC Farmer Training Registration
Please choose the training that will best suit your needs. Note that the last available trainings are in March. If there are no registered participants by 1 week preceding the date of the training, that training session will be cancelled. It is important to register at least 1 week prior to the training date (2 weeks, if phone training).
Contact Info
Monday - Friday 8am-5pm
Phone: (207) 287-3991
In-state Toll Free:
1-800-437-9300
TTY: Maine relay 711

Email:
Main: WIC.Maine@maine.gov
Vendor: WICVendor@maine.gov
Mailing address:
11 State House Station
Augusta, ME 04333
Phone Numbers for
your local WIC clinic
Auburn: 207-795-4016
Augusta: 207-626-6350
Bangor: 207-992-4570
Bath: 207-442-7963
Belfast: 207-338-1267
Biddeford: 207-283-2402
Calais: 207-454-3634
East Wilton: 207-645-3764
Ellsworth: 207-667-5304
Machias: 207-255-8280
Portland: 207-553-5800
Presque Isle: 207-768-3026
Rockland: 207-594-4329
Sanford: 207-459-2942
Skowhegan: 207-861-3593
Waterville: 207-861-3580
State Contacts for VOC Requests
What's New