WIC and Retail Grocery Stores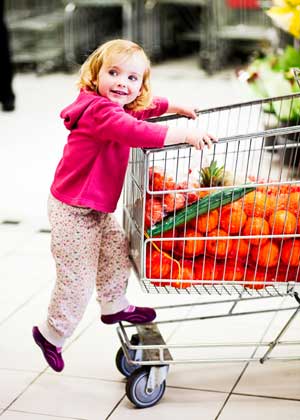 Maine WIC authorizes hundreds of stores around the state to accept WIC checks for specified food items. Not every store qualifies to sell WIC products, but most grocery stores and many independent stores are authorized.
Changes to WIC

New Approved Food List
• Effective April 13,2020, New Approved Food List (PDF)
• Summary of changes to 2020 WIC Approved Food List (PDF)

Food Item Waivers
Starting Friday March 27, 2020 until July 31, 2020 participants will be able to temporarily substitute eligible product.
• Letter sent to Vendors (PDF)
The USDA has granted an extension on the waivers through June 30.

Infant Checks
Starting Monday March 16, 2020 WIC Infant WIC checks (cereal, fruits & vegetables, and Meats) will no longer state Beech Nut.
• Letter sent to Vendors (PDF)

Maine eWIC Vendor Call Minutes
2020
e WIC News
eWIC Milestone (PDF)
List of Point Of SaleProviders/Value Added Resellers (PDF)
Help Make Our Program Better
WIC vendors play an important role assisting clients to obtain appropriate WIC foods. We value your input and suggestions. Contact Us.
Contact Info
Monday - Friday 8am-5pm
Phone: (207) 287-3991
In-state Toll Free:
1-800-437-9300
TTY: Maine relay 711

Email:
Main: WIC.Maine@maine.gov
Vendor: WICVendor@maine.gov
Mailing address:
11 State House Station
Augusta, ME 04333
Phone Numbers for
your local WIC clinic
Auburn: 207-795-4016
Augusta: 207-626-6350
Bangor: 207-992-4570
Bath: 207-442-7963
Belfast: 207-338-1267
Biddeford: 207-283-2402
Calais: 207-454-3634
East Wilton: 207-645-3764
Ellsworth: 207-667-5304
Machias: 207-255-8280
Portland: 207-553-5800
Presque Isle: 207-768-3026
Rockland: 207-594-4329
Sanford: 207-459-2942
Skowhegan: 207-861-3593
Waterville: 207-861-3580
State Contacts for VOC Requests
What's New