Immunization Rate Assessment Reports
Immunizations remain the single most effective way to protect Mainers against Disease Surveillances and some cancers. The Maine Immunization Program reviews state and national data to assess and improve immunization rates, identify populations at risk, and measure the impact of current initiatives.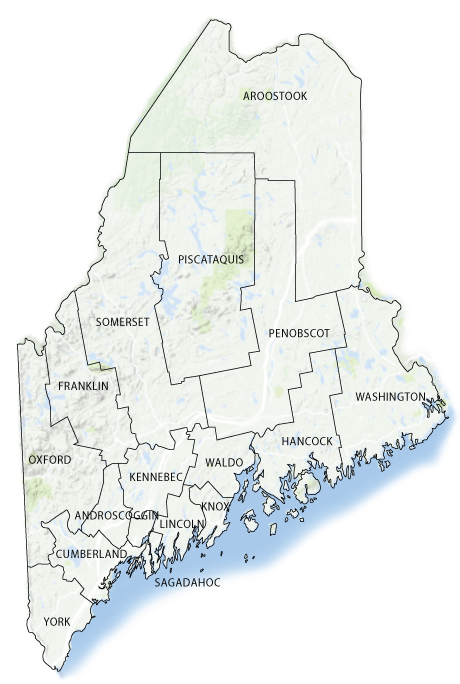 Older Immunization County Reports have been archived.
Immunization reports for each of the 16 Maine counties can be downloaded as a PDF by clicking the county name in the map (left).
Jump to other reports (below):
Immunization Coverage GIS Maps
Healthcare Worker Immunization Assessments
Healthcare Worker Influenza Assessments
Childcare Facility Assessments
Post-Secondary Immunization Assessments
School Age Immunization Assessments
National Immunization Survey – Childhood
National Immunization Survey – Adolescent