The Honor Guard exemplifies integrity, professionalism, dedication. Guard Members have the privilege of participating and honoring our profession by attending funerals for fallen officers and their immediate family members, participating in parades, and presentation of colors at functions such as Maine Criminal Justice Academy Graduations, promotions and other events.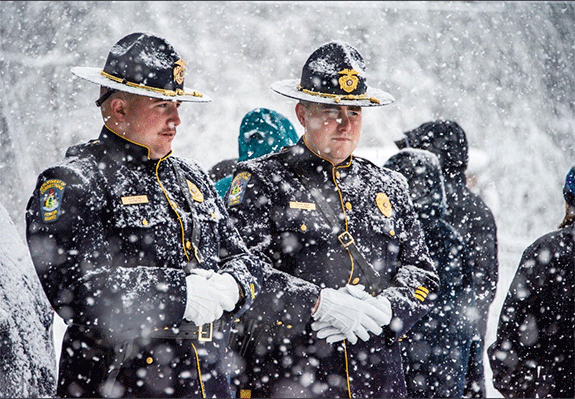 MISSON - It is the policy of the Maine Department of Corrections to establish and maintain an Honor Guard Team comprised of specially selected, trained and equipped personnel. This team will be an integral part of the Department of Corrections. The Honor Guard Team shall be prepared to respond when and where requested by the Director of Operations or Designee.
Maine State Prison Circle of Honor Memorial Garden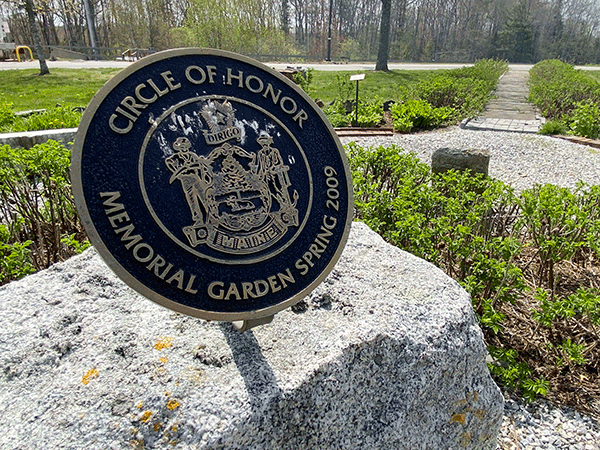 Dedicated on July 15, 2009, the "Circle of Honor" Memorial Garden was officially dedicated in the presence of the Maine State Prison and Bolduc Correctional Facility staff. The memorial garden was inspired by resident staff who wanted to memorialize and recognize fellow employees who served the State of Maine, the Department Of Corrections and their fellow employees with honor and died while employed by the department.
Warden Merrill began the dedication ceremony with a blessing by Prison Chaplin Walter Foster.
Warden Merrill noted that this memorial was for staff by staff, and that this garden was our way of remembering our friends and fellow employees.