Office of Aging and Disability Services (OADS)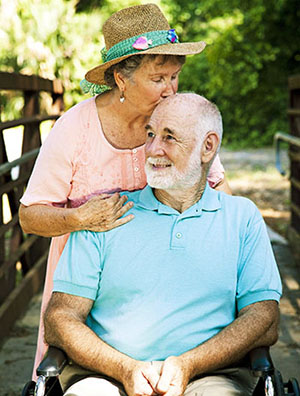 Below is a listing of upcoming trainings offered by OADS. Click on the class link to view details and register for a class. Click on the Date/Class/Location header to sort the listing.
If you have questions about these classes, please contact OADS by Phone: (207)-561-4136 (TTY users call Maine relay 711) or Email: laura.perkins@maine.gov
*Please note: To prevent name duplications when registering for a training, please click on the submit button only once.
*Class titles listed in brown and prefaced by an asterisk are multi-day classes.
Forget what you signed up for?
| | | | | |
| --- | --- | --- | --- | --- |
| Date | Time | Class | Class ID | Location |
| April 24, 2023 | 9:00 AM | Visual Gestural Communication | 240401 | via Zoom |
| May 22, 2023 | 9:00 AM | Visual Gestural Communication | 240501 | via Zoom |
| June 12, 2023 | 9:00 AM | Visual Gestural Communication | 240601 | via Zoom |
| April 7, 2023 | 9:00 AM | 6 hour Ethics for OADS | 240402 | Zoom |
| April 19, 2023 | 8:30 AM | Rights, Behavioral Regulations & Reportable Events for People with Developmental Disabilities | 240403 | via Zoom |
| May 17, 2023 | 8:30 AM | Rights, Behavioral Regulations & Reportable Events for People with Developmental Disabilities | 240502 | via Zoom |
| June 21, 2023 | 8:30 AM | Rights, Behavioral Regulations & Reportable Events for People with Developmental Disabilities | 240602 | via Zoom |
| July 19, 2023 | 8:30 AM | Rights, Behavioral Regulations & Reportable Events for People with Developmental Disabilities | 240701 | via Zoom |
| August 16, 2023 | 8:30 AM | Rights, Behavioral Regulations & Reportable Events for People with Developmental Disabilities | 240801 | via Zoom |
| September 20, 2023 | 8:30 AM | Rights, Behavioral Regulations & Reportable Events for People with Developmental Disabilities | 240901 | via Zoom |
| October 18, 2023 | 8:30 AM | Rights, Behavioral Regulations & Reportable Events for People with Developmental Disabilities | 241001 | via Zoom |
| November 15, 2023 | 8:30 AM | Rights, Behavioral Regulations & Reportable Events for People with Developmental Disabilities | 241101 | via Zoom |
| December 20, 2023 | 8:30 AM | Rights, Behavioral Regulations & Reportable Events for People with Developmental Disabilities | 241201 | via Zoom |
| June 21, 2023 | 1:00 PM | 4 hour Ethics for OADS | 240612 | Zoom |
| September 27, 2023 | 1:00 PM | 4 hour Ethics for OADS | 240903 | Zoom |
| December 13, 2023 | 1:00 PM | 4 hour Ethics for OADS | 241204 | Zoom |