Resources
---
Behavioral Health Links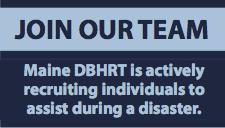 Maine's Disaster Behavioral Health Response Team (DBHRT) is a statewide team of trained volunteers (both professional and paraprofessionals) who respond locally to minimize the impact of disasters and community members. www.mainedisasterbehavioralhealth.com
---
Communications Links
The MaineHAN is a secure, web-based communication system used by the Maine Center for Disease Control and Prevention and its partners to exchange information within and between their respective agencies. Members include physicians, nurses, hospital staff, clinicians, public health workers, emergency preparedness and management personnel, first responders, and many others.
EMResource is an emergency resource management system designed for healthcare providers and first responders, giving comprehensive views of local, state and regional resources.
---
Maine Strategic National Stockpile Link
Throughout the State, Maine CDC manages caches of pharmaceuticals and medical supplies in order to quickly respond to public health emergencies. U.S. CDC's Strategic National Stockpile (SNS) contains large quantities of pharmaceuticals and medical supplies which can be requested if there is a public health emergency severe enough to cause state and local supplies to run out. Once Federal and state authorities agree that the SNS is needed, medicines will be delivered to any state in the U.S. within 12 to 36 hours, depending upon the materiel requested: www.cdc.gov/phpr/stockpile/stockpile.htm
---
Emergency Volunteer, Training and Exercise Links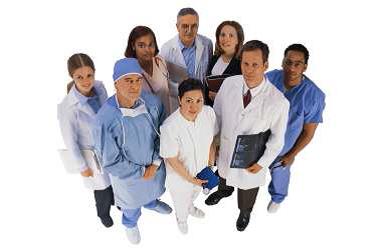 Maine Responds - The Emergency Volunteer System
Maine Responds is a partnership that integrates local, regional, and statewide volunteer resources to assist our public health and healthcare systems. It is part of a national initiative to train, coordinate, and mobilize volunteers during an emergency.

The Training and Exercise Coordinator is responsible for planning, coordinating, and facilitating and reporting on Homeland Security Exercise and Evaluation Program (HSEEP) exercises and associated trainings. See the PHS Training and Exercise Calendar for up to date info: www.maine.gov/dhhs/mecdc/public-health-systems/phep/calendar/
HSEEP: www.fema.gov/media-library/assets/documents/32326
---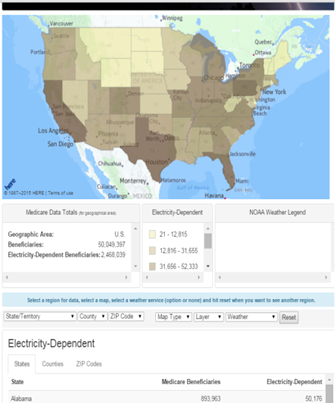 Sponsored by the U.S. Dept. of Health and Human Services, this interactive tool is used to aid community health agencies and emergency managements.
Over 2.4 million Medicare beneficiaries rely upon electricity-dependent medical and assistive equipment, such as ventilators and wheel chairs, in our communities. Severe weather and disasters that cause power outages can be life threatening for these individuals.
Click the link to find out more about emPOWER and how you can use this tool to plan for your community.