USDA Specialty Crop Block Grant Program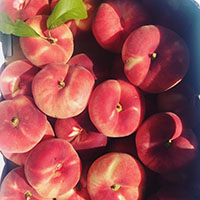 The USDA Specialty Crop Block Grant Program (SCBG) program is a competitive grant program, solicited once a year, which funds market research, market promotion and new technology projects specifically to benefit specialty crop producers. The Commissioner of Agriculture, Conservation and Forestry and a Review Committee select projects to fund through a local, competitive proposal process. Selected projects are submitted to the USDA for review, and the Maine DACF administers the Specialty Crop Block Grant each year. Grants typically are provided to projects that will help a number of businesses, rather than support individual businesses.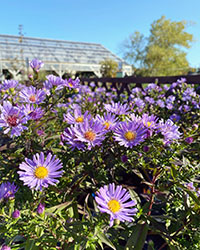 Maine and the Specialty Crop Block Grant Program
Since 2002, the Specialty Crop Block Grant Program has awarded over $6.5 million dollars to the Maine DACF to support the growing number of specialty crop producers who are selling into local and regional markets. Each year, the Maine DACF accepts applications for Specialty Crop Block Grants, evaluating proposals in a competitive, statewide process. The program provides federal funding to projects identified as critical at the local level. Past and current awards have supported research into Maine's most crucial agricultural commodities, development of pest management strategies, school initiatives, and food safety projects.
Application
The next application period for the Specialty Crop Block Grant has been announced. Agricultural organizations, educational institutions, commodity groups, municipalities, and producers may download the 2023 SCBG application by visiting the DAFS Procurement Services website.
Those interested can consult the RFA for more information. Questions may be submitted by February 24, 2023 to SpecialtyCropBlockGrant@maine.gov. Submission Deadline is March 16, 2023 no later than 11:59PM.
Grant Recipients
| Organization | Award Amount | Project Name | Description |
| --- | --- | --- | --- |
| Farms for Food Equity | $86,700.00 | Building Specialty Crop Markets through Immigrant Education Programs (FFE) | Farms for Food Equity, a 501(c3) non-profit agricultural organization and its partners will work with ethnic organizations to develop the market for Maine specialty crops. The project includes a comprehensive program of awareness, education, and promotion of crops that are suitable for multicultural cooking traditions. |
| University of Maine System-Annis | $83,648.00 | How to Mitigate the Effects of Leaf Spots on Wild Blueberry Health, Yield, and Climate Resilience | The University of Maine will continue a project started in spring of 2023 examining the effects of leaf spot diseases on wild blueberry health and yield, the use of fertilizer, fungicides, and irrigation to mitigate the effects of leaf spot infection under the current and warming climate. |
| University of Maine System-Hao | $80,624.00 | Quantitative detection and management of powdery scab and mop-top virus of potato | The University of Maine will conduct laboratory and field studies to develop a tool for the detection and quantification of potato powdery scab. The outcome is expected to improve soil potato production by avoiding heavily infested soil and applying appropriate soil treatment. |
| University of Maine System-Perry | $38,433.00 | Fresh Maine Wild Blueberries: Industry, Extension, Academic Collaboration to Protect and Enhance Safety and Quality | The University of Maine College of Natural Sciences Forestry and Agriculture and Cooperative Extension will partner with Maine wild blueberry growers to enhance food safety and quality of fresh product. The project assesses its sanitary quality throughout small scale fresh pack processing environments, developing improved handling techniques to extend fruit shelf life, and developing educational materials to be disseminated to industry members through grower meetings, factsheets, and webinars. |
| University of Maine System-Moran | $36,355.00 | New Tools for Increasing Apple Production Profitability | The University of Maine at Highmoor Farm will test and implement strategies for reducing the risk of growing Honeycrisp apples. Three methods will be tested to predict the risk of bitter pit storage losses so that growers can determine which orchards can be safely cold stored until they can be marketed. Protone®, a new product will also be tested for prevention of bitter pit. Apple growers involved in the testing and implementation will be directly informed of results. Results will be disseminated to apple growers through a newsletter, grower meetings and demonstrations with individual growers. |
| Maine Organic Farmers and Gardeners Association | $87,308.57 | MOFGA's Maine Produce Safety Improvement and FSMA PSR Certification Project | The Maine Organic Farmers and Gardeners Association continues its successful work, funded by the SCBG program, to enhance food safety and increase the number of farms able to come into compliance with the Food Safety Modernization Act (FSMA) Produce Safety Rule, and/or a GAP/GHP audit, by providing educational trainings that incorporate FDA-approved content and a certificate that is needed to comply with FSMA, workshops, demonstrations about food safety, one-on one technical assistance, and financial resources to Maine farmers. |
| Meeting House Herb | $86,886.00 | Meeting House Herb Farm Increasing Sustainability of Maine Farms with Herbs | This project seeks to break down barriers to market entry for Maine farmers who wish to expand their crop diversification to include herbs. By providing technical assistance, this project will increase the sales of Maine grown herbs in the US, providing additional revenue and sustainability for participating farms. The herb market is growing rapidly. Maine farms are an ideal place to grow these herbs. Currently most medicinal herbs are imported into the US from China or Europe. Most of these same herbs can be grown in the US and specifically in Maine. |
| Maine Flower Collective | $80,316.00 | Maine Flower Collective (MFC): New In-Person Wholesale Flower Market Pilot Project | The Maine Flower Collective will launch a pilot program to create an in-person, wholesale flower market in 2024 that strategically provides local flower growers with a dynamic new channel by which to sell their Maine-grown floral products to a wider consumer base of Maine wholesale buyers, who are eager to preview available floral varieties and add further products to their existing MFC pre-orders. |
| Department of Agriculture, Conservation and Forestry (DACF) | $17,687.00 | DACF Developing a Farmers Market Price Reporting Tool for Maine Specialty Crop Growers | Maine Department of Agriculture, Conservation and Forestry (DACF), in collaboration with experienced agricultural service providers, will support the development and expansion of a farmers market price reporting tool to provide direct-market growers with a better understanding of market trends, potential opportunities for growth and expansion, and essential insight into enterprise profitability. |
| Organization | Award Amount | Project Name | Description |
| --- | --- | --- | --- |
| Blue Barn LLC | $100,000.00 | The Millennial Opportunity: Expanding Supply, Demand, and Infrastructure for a New Era of Maine Wild Blueberry Sparkling Wine | Led by the newly established Maine Wild Blueberry Wine Trade Group, now in formation with the support of the Specialty Crop Block Grant and on track to become a stand-alone legal entity by the end of 2022, project activities in Year Three will include: 1) unique branding and marketing efforts aimed at the national and regional Millennial market; 2) outreach and education programs necessary to foster a new generation of winemakers; and 3) statewide infrastructure efforts focused on sustaining an emerging wine industry. |
| Maine Organic Farmers and Gardeners Assocation | $91,806.32 | Maine Produce Safety Improvement Project III | The goal of this project is to increase the number of farms able to come into compliance with the FSMA Produce Safety Rule, and/or a GAP/GHP audit, by providing educational trainings, workshops, and demonstrations about food safety best practices and protocols, one-on one technical assistance, and financial resources to Maine farmers. |
| Maine Potato Board | $83,705.00 | Investigating Cultural Practices to Improve Integrated Pest Management Practices for Potato Virus Y (PVY) of Potato. (Year 2 of 3) | The Maine Potato Board will continue to investigate the efficacy of cultural practices to reduce the incidence and spread of potato virus Y (PVY); specifically, the practices of intercropping (mixed- species planting or nurse cropping), grain-seeded spray alleys to prevent potato plant damage and mechanical PVY infection, grain-seeded field borders as PVY buffers, and improved targeting and management of environmental inoculum provided by volunteer potatoes and solanaceous weeds. Project results will be shared with Maine potato producers through grower meetings (e.g., Maine Potato Conference), and through a written report on Integrated Pest Management Strategies for PVY in Maine, that will be distributed through the Maine Potato Board. |
| University of Maine System - Annis | $93,469.00 | Improving leaf spot management to enhance wild blueberry health, yield, and climate resilience | Maine's wild blueberry fields are spread across the state but the majority are in the Knox, Lincoln, Waldo, Hancock and Washington counties. The majority of managed blueberry acreage is located in Washington county, which is one of the poorest in the state. A large acreage of wild blueberry land in Washington county is owned and managed by the Passamaquoddy tribe. Leaf spot diseases, often a complex of multiple diseases including Sphaerulina leaf spot, leaf rust, and powdery mildew, occur in most fields in varying severity every year. |
| University of Maine System - Calderwood | $63,027.00 | Drought Stress Adaptation for Wild Blueberry Growers | Drought Stress Management for Wild Blueberry Growers. Research and education supported by this program has led us to the determination that drought stress is a major current and future limitation to wild blueberry production. The 2020 drought resulted in 43% crop loss. We propose to continue studying amendments to aid in soil moisture retention while expanding our research into irrigation timing and soil health. We have found that soil moisture above 10% is adequate for wild blueberry production and that the previous four years of water availability impacts each wild blueberry crop. Biochar-compost and small particle size softwood mulch improved soil moisture faster than the currently applied wood chips. Past research indicated that one inch of water per week is required for wild blueberry production. However, we do not know when the most critical time(s) to irrigate wild blueberry are in either prune or crop years. We must address both amendment details and irrigation timing to inform growers and state agencies about how to best manage wild blueberry drought stress. |
| University of Maine System - Hao | $76,280.00 | Enhancing the efficacy of managing soilborne diseases in potato production through integrated soil improvement | We, the University of Maine propose to conduct laboratory and field studies to identify the microorganisms responsible for accelerated degradation of fumigant and find a solution to remediate impaired soil. The outcome will be expected to improve soil fumigation and soil health. We will team up with potato extension specialist and plant pathologies. Data from these studies will aid in soil treatment and disease management. Field trials will be conducted in Aroostook Farm in Presque Isle, ME. A full-time technician will operate the cultivation. A graduate student will focus on laboratory and greenhouse work, data collection and analysis. Information generated will be disseminated to stakeholders though field days, Maine potato conferences, Extension meetings and academic conferences. |
| University of Maine System - Perry | $50,614.00 | Fresh Maine Wild Blueberries: Industry, Extension, Academic collaboration to protect and enhance safety and quality | The University of Maine College of Natural Sciences Forestry and Agriculture and Cooperative Extension will partner with Maine wild blueberry growers to enhance food safety and quality of fresh product by assessing its sanitary quality throughout small scale fresh pack processing environments, developing improved handling techniques to extend fruit shelf life and developing educational materials to be disseminated to industry members through grower meetings, factsheets and webinars. |
| Organization | Award Amount | Project Name | Description |
| --- | --- | --- | --- |
| Blue Barn LLC | $99,525.00 | The Millennial Opportunity: Expanding Supply, Demand and Infrastructure for a New Era of Maine Wild Blueberry Sparkling Wine | Bluet, creator of Maine's first nationally viable wild blueberry sparkling wine, will work with a wide range of stakeholders over the next three years to: 1) lead unique marketing, distribution and production efforts to define, claim and promote a new Maine wild blueberry beverage category for the Millennial-driven 21st century market; 2) expand and deepen grower and producer participation in this market through production, education, and outreach, and 3) begin building the Maine wild blueberry wine industry infrastructure needed to drive global market access, foster a new generation of local winemakers, and champion best practices and policies that sustain growers, producers, and a thriving Maine wild blueberry wine industry. |
| Cumberland County SWCD | $40,642.00 | Creating a replicable farm equipment sharing co-operative for growers using soil-steaming technology in their hoop-house production. | The Cumberland County Soil and Water Conservation District will organize a soil steamer equipment sharing co-operative which will facilitate access to an expensive yet effective technology to a core group of farmers, demonstrating through community outreach an alternative model of farm capitalization as well as innovative technology specific to specialty crops grown in hoop-houses. Through use-fees, the CCSWCD will leverage co-op funds for further farm equipment co-operatives. |
| Daybreak Growers Alliance | $28,740.00 | Expanding on Daybreak Growers Alliance's wholesale aggregation, marketing and distribution model for Maine Specialty Grown Crops. | Daybreak Growers Alliance will expand upon its existing wholesale program with the aid of the third and final year of SCBG funding support by increasing marketing and promotion of the most popular specialty crops DGA distributes. Now in its second year, Daybreak Growers Alliance is on track to realize its goal of $189,000 in Maine grown specialty crop sales. In its third year, Daybreak Growers Alliance will achieve its 3 year goal of $520,000 in specialty crop sales by realizing $205,000 in sales. This increase matches the individual farm goals of the 30 DGA's specialty crop farm partners contributing to DGA's wholesale program. In year 3, DGA will continue to build upon the year 2 goal of sharing best practices with other specialty crop farming communities. Additionally, DGA seeks to grow its social media and website marketing capabilities to ensure ongoing promotion of specialty crop farm suppliers and their products. |
| Maine Flower Collective | $90,200.00 | Formation of Maine Flower Collective: A cooperative to enhance the competitiveness and market reach of Maine's cut flowers. | The intentions of submitting this proposal are to obtain funding to host the Maine Flower Collecctive Convergence during Winter 2021/2022, and to form and launch the Maine Flower Collective "MFC" in 2022. The objective of the MFC winter convergence is to assemble a cohort of specialty cut flower farmers, florists and floral designers from Maine and nearby sttaes to discuss the formation of a cooperative that will be known as the Maine Flower Collective. Additional funding will be necessary to begin to implement the strategic plan for the MFC, which is to be created during the convergence. |
| Maine Potato Board | $79,245.00 | Investigating Cultural Practices to Improve Integrated Pest Management Practices for Potato Virus Y (PVY) of Potato. | The Maine Potato Board will investigate the efficacy of cultural practices to reduce the incidence and spread of potato virus Y (PVY); specifically, the practices of intercropping (mixed- species planting or nurse cropping), grain-seeded spray alleys to prevent potato plant damage and mechanical PVY infection, grain-seeded field borders as PVY buffers, and improved targeting and management of environmental inoculum provided by volunteer potatoes and solanaceous weeds. Project results will be shared with Maine potato producers through grower meetings (e.g., Maine Potato Conference), and through a written report on Integrated Pest Management Strategies for PVY in Maine, that will be distributed through the Maine Potato Board. |
| Maine Organic Farmers and Gardeners Association | $90,518.00 | Maine Produce Safety Improvement Project II | The Maine Organic Farmers and Gardeners Association will continue the successful work it began last year to enhance the competitiveness of specialty crops by increasing the number of farms able to come into compliance with the Food Safety Modernization Act (FSMA) Produce Safety Rule, and/or a GAP/GHP audit, by providing food safety education, one-on one technical assistance, and financial resources to Maine farmers. |
| University of Maine System - School of Food and Agriculture | $99,894.00 | Exploring Fertilizers, Soil Amendments, and Pollination as Tools to Improve Wild Blueberry Resilience to Warming | On behalf of Maine's wild blueberry farmers, we request this one-year project titled Exploring Fertilizers, Soil Amendments, and Pollination as Tools to Improve Wild Blueberry Resilience to Warming. We propose to continue our grant from 2021 into 2022. In 2021, we evaluated calcium, mulches, and biochar for their efficacy, impact on pest presence, and cost to the farmer. We also continued evaluating blueberry growth under two temperature regimes that mimic climate warming. We also found that wild blueberry plants grown at 3 to 5°C above ambient temperature had less available soil water and nutrients due to increased water loss under warming yet showed an extended growth period and increased yield. It is critical that we begin to understand how farmers can adapt to changes in crop production given new products on the market, longer seasons, and warming conditions. |
| DACF | $15,000.00 | DACF - Agricultural Trades Show Project | Agricultural Resources Development Division of the Maine Department of Agriculture, Conservation and Forestry will offer a digital library technology application to offer lectures, workshops and educational content for Maine specialty crop producers. The application will allow for scheduling of one-on-one business advising, and store educational content year-round. Participant surveying will be obtained as part of the session selection process, within the application, and email alerts, which will be part of the project. |
| DACF | $17,013.35 | DACF Videography Project for Maine's Specialty Crops | In order to promote the sale of Maine specialty crop fruits and vegetables both within Maine and across the region, the Maine Department of Agriculture, Conservation, and Forestry will work with a professional marketing firm to create a series of educational videos and public service announcements for use on television and social media. The series will educate consumers about what specialty crops are grown in Maine, where to purchase them, and the value of selecting locally grown. The project will benefit the small growers who raise a variety of crops, and we'll work to ensure it supports the messaging of the larger grower/producer groups. The one-year project will include planning the campaign, taping and editing the video, and planning and implementing a social media campaign. (Television-ready video will be prepared, but may not be implemented by the end of this grant period.) |
| Maine Farmland Trust | $100,000.00 | Business of Farming: Improving Profitability and Sustainability of Small-Scale Wild Blueberry Growers | Maine Farmland Trust will deliver a year-long farmer training program called "The Business of Farming", tailored for a cohort of 10 small-scale wild blueberry growers who are innovating new business models, products, and markets for better profitability and sustainability. |
| Maine Maple Producers Association | $100,000.00 | Enhancing Consumer Education and Markets of Pure Maine Maple Syrup | The Maine Maple Producers Association (MMPA) will increase sales and consumption of Maine maple syrup through the implementation of a consumer survey which will inform the development of increased promotion and marketing resources. This project will aggregate existing data related to the health benefits, ecologically sound production practices, cultural relevance, and the wide diversity of uses of maple products, paired with results from the consumer survey, to create targeted marketing tools aimed at the more than 35 million tourists who travel to Maine each year, in addition to Maine residents. |
| Maine Organice Farmers and Gardeners' Association | $100,000.00 | Maine Soil Health Project | The Maine Organic Farmers and Gardeners Association will improve soil health on at least 300 farms in Maine through the "Maine Soil Health Project," by providing multiple soil health resources (including financial), increasing knowledge about the importance of soil health to the future productivity of Maine's farms, and by helping farmers adopt critical and timely soil health practices. The program will establish a central Soil Health Resource Hub, a series of educational workshops and farm tours, technical assistance (TA), and administration of a farmer grant that will award 12 farmers approximately $5,000 each to implement practices on their farms. |
| University of Maine - Annis | $73,862.00 | New approaches to identify and control fungal diseases of wild blueberry | Wild (lowbush) blueberries are a key industry in Maine, and fungal diseases are one of the largest issues that can impact yield and quality of blueberries. Climate change has resulted in wetter springs, which can increase infection by fungal pathogens, and warmer summers that can, with pathogen infection, stress the plants resulting in premature loss of leaves and decreased yield. The key to controlling diseases is identifying their causal organism and the timing and conditions necessary for pathogen infection. The purpose of this project is increase our knowledge of the biology and control of important pathogens of wild blueberry and educate growers about these diseases. |
| University of Maine - Ginakes | $68,058.00 | Diversifying Maine vegetable farms with enhanced celery production | Celery is a widely consumed vegetable, yet only about 10% of Maine's diversified vegetable farms reported growing celery in 2019. It has the potential to diversify farmstand and wholesale offerings as both a fresh market and storage crop. Reducing barriers to celery production in Maine through systematic variety and cultural practice evaluations can work to narrow the gap between celery grown and sold in Maine. |
| University of Maine - Moran | $12,720.00 | Breeding cold Hardy Peaches for Maine | Tree fruit growers would like to be able to produce peaches for farmstand and wholesale markets as an alternative to apples. The wholesale apple market in Maine has been weakened by overproduction in other regions of the US and has forced the State's growers to expand retail markets. The ability to feasibly produce peaches would increase farm stand sales and profitability in addition to increasing resilience in the tree fruit industry by allowing growers to diversify products. However, lack of cold hardiness limits yield and tree lifespan. |
| Wild Blueberry Commission of Maine | $100,000.00 | Building Consumer Loyalty for Maine Wild Blueberries Through Agritourism | Maine has lost approximately 40% of its heritage wild blueberry farms over the last 20 years and faces stiff competition from an increasingly global cultivated (highbush) industry. Virtually nonexistent 20 years ago, the U.S. and Canada now produce almost 1 billion pounds of cultivated blueberries annually. Our industry must diversify to increase resilience to stressors like COVID-19 and market-driven commodity price swings. In 2021 the Wild Blueberry Commission of Maine launched the first ever Maine Wild Blueberry Weekend (WBW) - an agritourism event where visitors Eat. Drink. Experience. the Maine wild blueberry brand, generating millions of impressions and driving thousands of visitors to Maine wild blueberry farms. We propose making WBW an annual agritourism event. |
| DACF | $50,900.00 | Market Expansion Support for Maine Agritourism Operators | |
| DACF | $42,000.00 | Healthy Fruit and Vegetable Educational and Marketing Project | |
| DACF | $92,262.00 | Promoting Maine Specialty Crops via Video Promotion Project | |
| Organization | Award Amount | Project Name | Description |
| --- | --- | --- | --- |
| Blue Barn LLC | $62,800.00 | The Millennial Opportunity: Expanding Supply, Demand and Infrastructure for a New Era of Maine Wild Blueberry Sparkling Wine | Bluet, creator of Maine's first nationally viable wild blueberry sparkling wine, will work with a wide range of stakeholders over the next three years to: 1) lead unique marketing, distribution and production efforts to define, claim and promote a new Maine wild blueberry beverage category for the Millennial-driven 21st century market; 2) expand and deepen grower and producer participation in this market through production, education, and outreach, and 3) begin building the Maine wild blueberry wine industry infrastructure needed to drive global market access, foster a new generation of local winemakers, and champion best practices and policies that sustain growers, producers, and a thriving Maine wild blueberry wine industry. |
| Daybreak Growers Alliance | $38,216.00 | Expanding on Daybreak Growers Alliance's Wholesale Aggregation, Marketing and Distribution Model for Maine Specialty Grown Crops | Daybreak Growers Alliance will expand upon its existing wholesale program with the aid of a second year of SCBG funding support. In its first year, Daybreak Growers Alliance is on track to realize its goal of $126,000 in Maine grown specialty crop sales. In its second year, Daybreak Growers Alliance's wholesale program will increase that sales goal by 50% to realize $189,000 in specialty crop sales. This increase will reflect a 50% increase in sales for DGA's specialty crop farm partners, directly facilitating sales growth for 30+ Maine specialty crop farmers. An additional 30 specialty crop growers will benefit as DGA creates and shares findings from the creation of this replicable, low-overhead aggregation and marketing model. Further, through participation in online and offline opportunities to share findings with other Maine growers, and data collected on audience size of these resources that Daybreak Growers Alliance's best practices and findings will be shared with over 200 Maine specialty crop farmers. |
| Maine Maple Producers Association | $22,500.00 | Increasing the Sales and Price of Maine Pure Maple Syrup | The Maine Maple Producers Association will expand its marketing efforts by further developing its educational and marketing outreach to consumers and by enhancing its communications to maple producers in Maine so that marketing is amplified by producers sharing the professionally developed marketing strategies with their local and regional customers. |
| Maine Organic Farmers and Gardeners Association | $64,956.00 | Maine Produce Safety Improvement Project | The Maine Organic Farmers and Gardeners Association will enhance the competitiveness of specialty crops and increase the number of farms able to come into compliance with the Food Safety Modernization Act (FSMA), Produce Safety Rule and/or a GAP/GHP audit by providing food safety educational, financial, and one-on-one technical assistance resources to Maine Farmers. |
| University of Maine System - School of Biology and Ecology | $84,647.00 | Using Foliar Fertilizers and Soil Amendments to Improve Wild Blueberry Production and Resilience to Warming | In 2020, we evaluated new fertilizers for their efficacy, impact on pest presence, yield, berry quality, and cost to the farmer. We also began evaluating blueberry growth under three temperature regimes that mimic climate warming. Based on our research to date, foliar calcium and plant growth regulators merit further study. We also found that wild blueberry plants grown at 3 to 5C above ambient temperatures had an extended growth period yet less available soil water and nutrients due to increased water loss under warming. It is critical that we begin to understand how to adapt to changes in crop production given new products on the market, longer growing seasons, and warming conditions. Based on work to date, we are now ready to address the following objectives 1) further evaluate promising foliar fertilizer products identified in 2019-2020 on crops and pests, 2) test mulching and biochar as drought, warming, and pests management tools, and 3) disseminate results of this project to wild blueberry growers, processors, and stakeholders in Maine. |
| University of Maine System - School of Biology and Ecology | $79,994.00 | Enhanced Integrated Pest Management Practices for Control of Diseases in Maine Wild Blueberry | This University of Maine project, supported by the Wild Blueberry Commission of Maine (WBCM), will continue to develop new methods of pathogen detection and control and implement those methods in an Integrated Pest Management program for diseases. There are 510 wild blueberry growers in Maine, and there can be up to $17 million in annual grower losses due to diseases. This project will: 1) continue to evaluate the best timing for control of Exobasidium fruit spot, 2) evaluate the best timing of new fungicides, particularly organic materials, for control of mummy berry and leaf spots, 3) test new methods, molecular and models of fungal development, to determine when fungal spores are present to cause infection thereby improving the timing of fungicide applications, and 4) use weather station network data and applied research to provide growers with disease forecasts for mummy berry, Botrytis blight and growing degree day models of key plant development stages. This program will also educate growers on fungicide rotation to decrease the risk of fungicide resistance. Growers will be surveyed at educational sessions to determine understanding and adoption of the disease management strategies evaluated in this program |
| University of Maine System - School of Food and Agriculture | $52,402.00 | Peach Variety Testing and Development For a Local Market | The University of Maine at Highmoor Farm will evaluate strategies for reducing the risk of producing peaches. We will test 20 new peach varieties for climactic adaptation and suitability to the local market, and will develop new peach varieties with improved cold hardiness using traditional breeding methods. We will also systematically compare sites in Maine for yield and tree survival to develop planting recommendations for growers. This work will be conducted on behalf of Maine's fruit growers who will be informed of the results and progress |
| University of Maine System - Maine Food and Agriculture Center | $14,595.00 | Expanding Maine's Fresh Vegetable market Through Improved Winter Squash Storage | The University of Maine will carry out a survey of commercial winter squash growing operations to determine the cause of poor storage life of this crop. Research at the Maine Agricultural and Forest Experiment Station will evaluate potential pre- and post-harvest treatments of winter squash, including curing and surface sanitizing techniques to improve post-harvest quality and prolong storage life. Improving winter squash storage life will allow farmers to significantly extend their market season into the fall and winter months, when cash flow is typically very slow. |
| University of Maine System - Maine Food and Agriculture Center | $83,321.00 | Maine Potato Integrated Pest Management - 2021 | Without reliable and sustainable pest management strategies, Maine's $500 million potato industry faces the potential for severe crop losses resulting in significant reductions in profits and threats to long-term viability. To ensure an adequate response to the pest-related hazards confronting potato growers, the University of Maine Cooperative Extension Potato Integrated Pest Management (IPM) Program will provide support through field monitoring, disease forecasting, and distribution of educational materials. The program will employ eight seasonal aides, maintain 200 specialized insect traps, coordinate a Maine-specific network of satellite weather information sites to aid in disease forecasting, and survey 75 potato fields on a weekly basis. Applied research regarding emerging potato diseases including different strains of potato virus Y (PVY) and their associated aphid vectors will also be conducted. Funding this program will provide growers with current information on specific and timely pest management strategies in order to minimize pesticide applications and maximize potato yield. |
| University of Maine System - Maine Food and Agriculture Center | $30,872.00 | Expanding Maine's Berry Industry to Improve Farm Profitability | The University of Maine will establish scientifically designed trials of strawberries, raspberries, and highbush blueberries at the Maine Agriculture Experiment Station in Monmouth to determine the adaptability of new varieties from breeding programs both national and international, which will generate critical information needed to select the best preforming plants for Maine growing conditions and could result in significant improvements in current fruit quality and yield standards, which will allow Maine farmers to successfully expand fresh berry production and meet the growing demand for locally produced fruit. |
| Maine DACF GAP Program | $12,000.00 | Pilot to Encourage GAP/GHP Certification for Growers of Eligible Specialty Crops in Maine | The Division of Quality Assurance and Regulations, Department of Agriculture, Conservation, and Forestry, will administer a pilot project aimed at opening marketing opportunities for Maine produce growers. This program will reimburse growers for 50% of the cost of an initial Good Agricultural Practices/Good Handling Practices (GAP/GHP) Audit up to $500. QAR staff perform the audits under the auspices of the Food and Drug Administration; QAR will verify audit costs and process requests for reimbursement. |
| Organization | Award Amount | Project Name | Description |
| --- | --- | --- | --- |
| DACF Specialty Crop Marketing | $58,815.63 | Promoting awareness of key Maine specialty crops through video to increase sales. | In order to promote the sale of Maine specialty crop fruits and vegetables both within Maine and across the region, the Maine Department of Agriculture, Conservation, and Forestry will work with a professional marketing firm to create a series of educational videos and public service announcements for use on television and social media. The series will educate consumers about what specialty crops are grown in Maine, where to purchase them, and the value of selecting locally grown. The project will benefit the small growers who raise a variety of crops, and we'll work to ensure it supports the messaging of the larger grower/producer groups. The one-year project will include planning the campaign, taping and editing the video, and planning and implementing a social media campaign. |
| Daybreak Growers Alliance | $46,555.00 | Creating a replicable low-overhead aggregation and marketing model for Maine Grown Specialty Crops. | This project will develop a new innovative model for getting specialty crops to market that can be replicated by other groups of farmers. It will result in an increase in sales of specialty crop products from our partnering farms by 80% in year one, and a three year sales projection of $520,000. This will be a result of a growth in the number of wholesale accounts and volume of sales to these accounts. Through this growth this project will help to build the rural Maine economy by job creation and rural business development along with providing significant economic benefit to it's partnering farms. An additional 30 specialty crop growers will benefit as DGA creates and shares findings from the creation of this replicable, low-overhead aggregations and marketing model. |
| Maine DACF GAP Pilot | $20,000.00 | Pilot to encourage GAP/GHP certification for growers of eligible specialty crops in Maine | The Division of Quality Assurance and Regulations, Department of Agriculture, Conservation, and Forestry, will administer a pilot project aimed at opening marketing opportunities for Maine produce growers. This program will reimburse growers for 50% of the cost of an initial Good Agricultural Practices/Good Handling Practices (GAP/GHP) Audit up to $500. QAR staff perform the audits under the auspices of the Food and Drug Administration; QAR will verify audit costs and process requests for reimbursement. |
| Maine Landscape and Nursery Association | $54,738.00 | Plant Something at School | The Maine School Garden Collaborative (MSGC), a group of four partners, consists of Maine Agriculture in the Classroom (MAITC), ReTreeUS, Maine School Garden Network (MSGN) and MELNA. This program has developed as an offshoot of MELNA's successful Plant Something! Plant ME! (PSPM!) marketing effort supported by SCBGP in the last three years. This coordinated outreach will include new resources for school gardens, newly planted school orchards, and the publishing of a new children's book in the "Agriculture for ME" series promoted with the "Plant Something at School!" marketing vehicle. |
| Maine Landscape and Nursery Association | $53,950.00 | IPM Education | There is a gap in the education for the general public about safe, sustainable production of specialty crops, especially concerning the use of Integrated Pest Management or IPM. Misconceptions have led to frustrated gardeners, and unnecessary, economically damaging laws and bans of "all synthetic pesticides" in some communities. |
| Maine Maple Producers Association | $36,260.00 | Increasing Maine's share of the Consumer Maple Products Market | In order to expand the market for maple syrup products, the Maine Maple Producers Association will establish an agreement with the Maine Department of Agriculture, Conservation and Forestry to execute a professionally designed and executed marketing plan that will promote the growing state maple industry and increase retail sales by at least 10%. This will increase jobs, retail business opportunities and the profitability of Maine's maple economy and the people employed directly and indirectly in the industry. Actions for increasing market share include: hiring a professional agency to conduct a monthly marketing strategy on behalf of producers, hiring a professional photographer to create a photo library of Maine maple related pictures, and develop high quality recipe cards for MMPA's promotional use as handouts and to use for social media outreach. |
| Maine Potato Board | $87,714.00 | Evaluating No-Till Production Practices in Potato Cropping Systems | The Maine Potato Board will investigate the potential economic and environmental benefits as well as the challenges of adopting and implementing no-till production practices during the non-potato years of the crop rotation by managing a series of on farm demonstration trials evaluating cash and cover crops. |
| University of Maine | $86,354.00 | New methods of improving wild blueberry production with IPM for diseases | This University of Maine project, supported by the Wild Blueberry Commission of Maine (WBCM), will develop new methods of pathogen detection and control and implement those methods in an Integrated Pest Management program for diseases. There are 510 wild blueberry growers in Maine managing 44,000 commercial acres. |
| University of Maine | $12,233.00 | Enhancing competitiveness of the potato specialty crop through more sustainable, diverse, and resilient cropping systems. | The University of Maine at Presque Isle will conduct a pilot study to potentially increase the efficiency and profitability of potato production by evaluating optimal varieties and processes for rotational crops using a greenhouse study, conducted by students, with results shared via workshops for growers. |
| University of Maine | $19,666.00 | Expanding Maine's Berry Industry to Improve Farm Profitability | The University of Maine will establish scientifically designed trials of strawberries, raspberries, and highbush blueberries at the Maine Agriculture Experiment Station in Monmouth to determine the adaptability of new varieties from breeding programs both national and international which will generate critical information needed to select the best performing plants for Maine growing conditioning and could result in significant improvements in current fruit quality and yield standards which will allow Maine farmers to successfully expand fresh berry production and meet the growing demand for locally produced fruit. |
| University of Maine | $22,495.00 | Scaling up Peach production with new and existing varieties. | This University of Maine project's goal is to increase peach production by comparing varieties for survival and yield. We will plant and compare several varieties at farms throughout southern Maine and 17 varieties at Highmoor Farm to test tree survival. Using existing orchards, we will measure flower bud hardiness in several varieties. We will develop cold hardy varieties by cross breeding existing hardy varieties with ones that have good eating quality. The expected results are the knowledge of which varieties are commercially feasible and the development of new peach varieties that will ultimately lead to greater market diversification and profitability for fruit growers. |
| University of Maine | $89,314.00 | Effects of Fertilizer and Temperature on Wild Blueberry Pests, Yield, and Quality | On behalf of the wild blueberry growers in Maine, we propose a University of Maine project to study the Effects of Fertilizer and Temperature on Wild Blueberry Pests, Yield, and Quality. We request to continue our SCBGP project from 2019 into 2020. In 2019, we evaluated new fertilizers advertised to wild blueberry growers for their efficacy and impact on pests in the prune (vegetative growth) year. |
| Organization | Award Amount | Project Name | Description |
| --- | --- | --- | --- |
| University of Maine | $70,539 | Developing Sulfur Recommendations for Maine Potato Growers | The University of Maine Cooperative Extension will develop sulfur recommendation for Maine potato growers to improve Maine potato yield and quality. Objectives of this study are to create robust sulfur recommendations, with multiple sites that will include varied soil textures, soil moisture, and weather conditions. Yield, quality, soil moisture, weather data, uptake, tissue sampling, and soil physical, chemical, and biological data will be used for this study. |
| Maine Potato Board | $100,000 | Scaling Up Alternative Crop Production in Maine Potato Cropping Systems | Over the past 3 years the Maine Potato Board (MPB) has taken a lead role in promoting and researching alternative cash crops and cover crops that can be successfully grown in conjunction with potatoes. Improving soil health and conservation and producing alternative cash crops continue to be high priorities for potato producers throughout Maine. Growers who have adopted longer potato rotations are realizing the environmental and economic benefits that accompany these diverse cropping systems. |
| University of Maine | $99,571 | Maine Potato Integrated Pest Management - 2019 | The management of insects, diseases, and other pests is integral to sustaining the $500 million Maine potato industry. Without reliable and sustainable pest management strategies, potato growers face the potential for severe crop losses resulting in significant reductions in profits and threats to long-term viability. To ensure an adequate response to the pest-related hazards confronting potato growers, the University of Maine System, acting through the University of Maine Cooperative Extension Potato Integrated Pest Management (IPM) Program, will provide support through field monitoring, disease forecasting, and distribution of educational materials. |
| University of Maine | $43,887 | Effects of Phenology and Fertilizer Applications on Wild Blueberry Production and Pests | The Wild Blueberry Commission (WBC) is proposing a University of Maine project to study the Effects of Phenology and Fertilizer Applications on Wild Blueberry Production and Pests. Many of the new fertilizers on the market used by wild blueberry growers have not been evaluated for their impacts on weed and disease pressure. This project will evaluate the response of the wild blueberry system to these new products. Further, increased climate variability has already altered crop growth and pest pressure, requiring research on timing and techniques for revised fertilizer applications. |
| University of Maine | $99,880 | Improving blueberry production with IPM for Weeds and Diseases | The Wild Blueberry Commission (WBC) will work with the University of Maine project to develop and implement a weed and disease Integrated Pest Management program that takes cost and efficiency into account. There are 510 wild blueberry growers in Maine managing 44,000 commercial acres. This project would prevent $32.6 million in annual grower losses and sustain $128 million in value added economic activity per year to Maine. Over the past several years wild blueberry growers have consistently ranked controlling weeds and diseases as two of their top concerns for sustaining crop production and yield. |
| Maine Landscape & Nursery Association | $52,070 | Plant Something at School. Outreach Program to Maine's PK - 12 students in Support of Maine's Nursery and Landscape Specialty Crop Industry | The Maine School Garden Collaborative (MSGC), a group of four partners, consists of Maine Agriculture in the Classroom (MAITC), ReTreeUS, Maine School Garden Network (MSGN) and MELNA. This program has developed as an offshoot of MELNA's successful Plant Something! Plant ME! (PSPM!) marketing effort supported by SCBGP in the last three years. This coordinated outreach will include new resources for school gardens, newly planted school orchards, and the publishing of a new children's book in the "Agriculture for ME" series promoted with the "Plant Something at School!" marketing vehicle. |
| AgMatters, LLC | $42,963 | Keeping up with the Produce Safety Rule | AgMatters LLC will offer all Maine specialty crop growers opportunities to be made aware of the Produce Safety Rule of FSMA and guiding information as they take steps to implement it. AgMatters LLC will update growers as the law evolves, offer guidance to growers of options they may have, and serve as an information funnel for those looking for solutions to issues they may need to resolve to be compliant. |
| AgMatters, LLC | $29,163 | Food Safety Planning | AgMatters LLC's "Food Safety Planning" will provide growers the training and understanding needed to streamline recordkeeping processes that will meet GAP standards as well as the Produce Safety Rule. "Food Safety Planning" is for all farms in Maine to help them to determine what they need to log and keep track. It will also guide growers to examine these records that they are mandated to keep and glean information from them that may inform their business decision making. |
| Organization | Award Amount | Project Name |
| --- | --- | --- |
| Maine Potato Board | $100,000 | Evaluating Alternative Crops in Potato Production System |
| University of Maine | $99,200 | Optimizing inputs for wild Blueberry Weed and disease Integrated Management 2017 -2019 |
| Maine Landscape & Nursery Association | $85,750 | Fully-Integrated Marketing Campaign for Year-Round support of Maine's Nursery and Landscape Specialty Crop Industry |
| University of Maine | $91,432 | Development of Advance Phosphorous Recommendations for Maine Potato Growers |
| AgMatters LLC | $29,120 | Assistance for Specialty Crop Growers Affected by FSMA 2017-2018 |
| AgMatters LLC | $29,120 | Food Safety Audit Preparation Assistance 2017-2018 |
| Maine Maple Producer's | $35,929.88 | Increasing and Branding Maine's Share of the Consumer Maple Market |
| University of Maine | $19,932 | Microbial safety and quality fo Maine maple syrup: Influence of Production and Handling Practices |
| Organization | Award Amount | Project Name |
| --- | --- | --- |
| AgMatters LLC | $28,870 | Assistance for Specialty Crop Growers Affected by F.S.M.A. 2016-2018 |
| AgMatters LLC | $28,500 | Food Safety Preparation Assistance 2016-2018 |
| Maine Landscape & Nursery Association | $78,500 | Expanding the Plant Something Marketing Campaign to Support Maine's Nursery and Landscape Specialty Crop Industry |
| Maine Potato Board | $100,000 | Maine Seed Potato Survey for Dickeya |
| DEP | $34,500 | Improving Nutrient Management and Water Quality on Aroostook County Potato Fields |
| University of Maine | $97,792 | Maine Potato Integrated Pest Management |
| Wild Blueberry Commission of Maine | $29,735 | Development of a model of mummy berry disease transmission in Maine Wild Blueberry |
| Wild Blueberry Commission of Maine | $98,600 | Preventing Weed and Disease Resistence: Maine Wild Blueberry Integrated Pest Management (IPM) - Year 2 |
| University of Maine | $10,558 | Building a Hops Industry in Maine - Year 3 |
| Organization | Award Amount | Project Name |
| --- | --- | --- |
| AgMatters LLC | $29,222.66 | Food Safety Audit Preparation Assistance 2015-2016 |
| AgMatters LLC | $28,256 | Assistance for Specialty Crop Growers Affected by FSMA 2015-2016 |
| Maine Landscape & Nursery Association | $59,750 | Establish the Plant Something Marketing Campaign to Support Maine's Nursery and Landscape Specialty Crop Industry |
| Maine Potato Board | $100,000 | Maine Potato Integrated Pest Management |
| University of Maine | $21,874 | Evaluating a Strategy for Enhanced Plant Growth and Pest Management |
| University of Maine/Highmoor | $11,229 | Building a Hops Industry in Maine |
| Wild Blueberry Commission of Maine | $46,751 | Improving Integrated Pest Management (IPM) Practices to Prevent Weed Resistance for Maine Wild Blueberry Growers |
| Wild Blueberry Commission of Maine | $99,434 | Integrated Pest Management for Maine Wild Blueberry Growers |
| University of Maine | $25,690 | Potential lethal synergism of two commonly used pesticides: Effects on Honey Bees and Bumble Bees |
| Maine Potato Board | $100,000 | Improving Maine Potato Yields through Increased Rotation Lengths and Improved Rotation Crop Profitability |
| Organization | Award Amount | Project Name |
| --- | --- | --- |
| Harvest New England | $6,000 | Enhancing the Competitiveness of New England Specialty Crops through Regional Collaboration |
| Maine Potato Board | $125,000 | ME Potato IPM |
| Maine Maple Producers | $32,110 | Enhancing Consumer and Producer Awareness of Maine Maple Syrup |
| Maine Potato Board | $125,000 | Improving Maine Potato Yields through Increased Rotation Lengths and Improved Rotation Crop Profitability |
| AgMatters LLC | $27,256 | Supporting Maine Specialty Crop Producers with Food Safety Audit Preparation |
| Wild Blueberry Commission | $116,268 | Improving Integrated Pest Management Practices for Maine Wild Blueberry Growers |
| Wild Blueberry Commission | $56,875 | Increasing the Food Safety Margin of Wild Blueberries through Improved Intervention Measures |
| University of Maine/Highmoor | $11,210 | Building a Hops Industry in Maine |
| Maine Ag in the Classroom | $29,000 | Increasing the Nutrition Knowledge and Consumption of Specialty Crops by Maine Children and Adults |
| University of Maine | $27154.53 | Honeybee Exposure to Pesticides in Maine - The question about Neonicotinoids |