Welcome
Our Mission: The mission of the Division of the Agricultural Resource Development is to encourage agricultural development and sustainability through education, annual industry events, technical assistance, research, economic development and environmental stewardship of Maine's existing and future farm businesses.
Technical Production and Marketing Assistance. Division staff provide agricultural businesses with assistance in the following program areas: market development, promotion and exhibitor opportunities, business development and planning, labor, farmland protection and foreign trade assistance.
Financial Assistance. A number of grant and loan programs are available to help producers adopt new technology, promote products or conduct market research. Each program has it's own eligibility criteria and reporting requirements.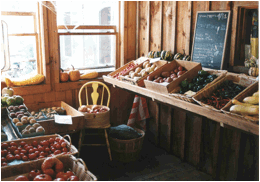 Promotions and Event. Maine's agricultural fairs showcase the diversity of Maine's over 8,173 farms. The Agricultural Trades Show is the annual event for producers in January. Many other special events occur throughout the year. Programs such as Real Maine and wholesale buyers' guides promote sales of Maine food and farm products. Order promotional items stickers, hang tags, signage, hats, aprons, or packing tape. Visit getrealmaine.com for searchable listings of apples, berries, specialty foods and other farm products, or find Maine food and farm producers in your area.
The Emergency Food Assistance Program (TEFAP). The Department is the designated agency for the TEFAP program, a federally supported program that provides donated federal commodities to local voluntary feeding programs across Maine. There are over 250 participating programs in the statewide network. The Food Assistance Program works in conjunction with the Community Action Programs of Maine to coordinate the distribution of the donated USDA commodities to the local voluntary feeding programs.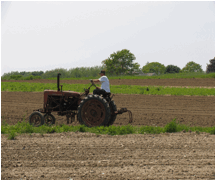 Maine Senior FarmShare program. Thanks to a grant from the USDA, the Maine Senior FarmShare program provides low-income seniors the chance to receive fresh vegetables and fruits from Maine farmers during the growing season. Farmers sign up in January, seniors sign up in March and April.
For more information on local farms, food, farmers' markets, agricultural events, local fairs, and more, go to getrealmaine.com, an official site of Department of Agriculture, Conservation and Forestry.