Information on agency internship programs and the Maine Government Summer Internship Program, administered by the Margaret Chase Smith Policy Center (MCSPC) at the University of Maine, can be found on this page.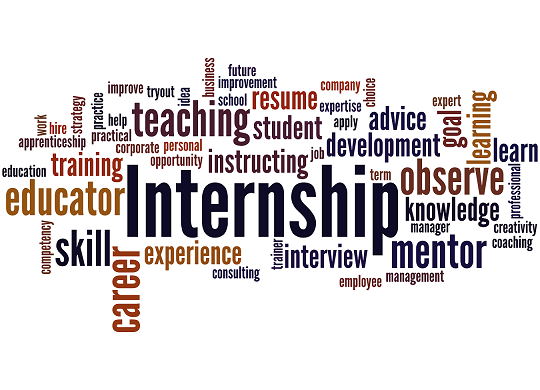 Maine Government Summer Internship
The internship program, established in 1967, provides students an opportunity to participate in and contribute to Maine state agencies and municipal governments. Intern positions are full-time, paid work experience and interns are considered temporary unclassified state or municipal employees. The program is administered by the Margaret Chase Smith Policy Center (MCSPC) at the University of Maine. The program is a collaborative process involving the Office of the Governor, the Maine Bureau of Human Resources, numerous Maine state government agencies, local governments and the state and municipal employees who serve as intern supervisors.
For More Information
Peggy McKee, Internship Coordinator
Phone: 207.581.1644
Email: margaret.mckee@maine.edu
Agency Internships
Department of Health and Human Services- Division of Audit (PDF)
The Division of Audit is seeking interns with an interest in learning about auditing in State Government. This is an opportunity to gain professional hands-on experience in learning the Federal and State Regulations applicable to MaineCare's cost-settled programs; performing uniform desk review procedures for completing a cost settlement; accessing management systems to analyze medical utilization and financial data; applying regulations as appropriate to perform a desk review, develop audit findings, and issue and present a final audit report. 
For More Information
Philip Dubois, MaineCare Program Audit Manager
Phone: 207.287.2406
Email: Philip.k.dubois@maine.gov
Department of Health and Human Services - Office of Child and Family Services (PDF)
Work alongside DHHS Child Welfare Staff and learn how to interview children and adults, support kinship and foster care placements, and work with a variety of other professionals to assure safety, permanence, and well-being for Maine children.
For More Information
Lisa Bullard, Recruitment and Retention Specialist
Phone: 207.524.7960
Email: lisa.m.bullard@maine.gov
The Maine State Archives offers unpaid internship opportunities for college credit in the summer, fall and spring semesters. Interns will learn about the history of the State of Maine as well as its preservation and archiving practices while aiding staff members with projects such as digital archiving, conservation, cataloguing and research.  Some projects can be customized based on the student's interest. 
Applicants pursuing undergraduate and graduate degrees in history, library science, American studies, political science, public policy, law, archiving/museum studies and other related subjects are encouraged to apply.
For More Information
Email: maine.archives@maine.gov
The Maine State Police offers a unique internship opportunity to those interested in pursuing a career in Maine Law Enforcement. Selected applicants will take part in a "front line" internship with Troopers as they perform their day to day duties. Interns will experience many areas of the Maine State Police including, but not limited to, Rural Patrol, Major Crimes Unit, Training, Maine Information and Analysis Center (MIAC), Specialties and Commercial Vehicle Enforcement. 
For More Information
Cpl. Breanne Petrini
Phone: 207.877.8004
Email: breanne.petrini@maine.gov
Maine State Police Crime Laboratory
The Maine State Police Crime Laboratory believes that internships can be a beneficial experience for both the lab and the intern. The intern can gain valuable experience, skills and references by working in the laboratory while the laboratory is able to accomplish relatively small projects that forward our mission.
For More Information
Sgt. Kristopher Kennedy
Maine State Police Crime Laboratory
26 Hospital Street
Augusta, Maine 04333
Phone: 207.624.7111
Office of Information Technology
Our internship program seeks motivated undergraduate and recently graduated students pursuing or with completed degrees or certifications in Computer Science, Expert Systems, Hardware/Software, Networking, Programming, Systems Analysis, Web Design and Social Media applications to work in the Office of Technology for supporting the State of Maine's agency technology needs.
For More Information
Kyle Hadyniak, Communications and Internship Manager
Phone: 207.530.0273
Email:  Kyle.Hadyniak@maine.gov