NOTE: The Maine State Police has determined the best course of action, based on Federal and State guidelines for the current concerns of COVID-19, is to temporarily suspend Internship Program at the Maine State Crime Lab until further notice. As circumstances change, we will determine if and when we can begin accepting internship applications for the summer and future semesters. We appreciate your patience and understanding.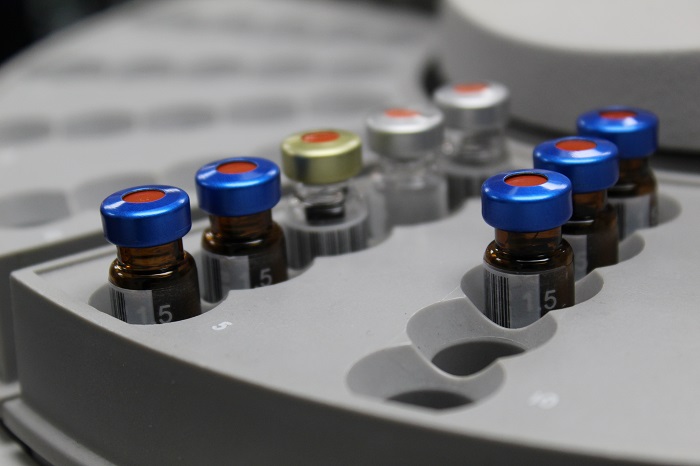 The Maine State Police Crime Laboratory believes that internships can be a beneficial experience for both the lab and the intern. The intern can gain valuable experience, skills and references by working in the laboratory while the laboratory is able to accomplish relatively small projects that forward our mission. The laboratory must first have a project with clear objectives, identified in writing by laboratory staff. Past projects have included objectives and initiatives such as validating new chemicals to enhance latent fingerprints, updating our firearms journal library, research on usefulness of epithelial cell "touch" DNA, research on DNA recovery from fired shell casings, updating our automobile paint library, making phone calls on cases to update case status, filing, data entry and assisting with writing grants for new equipment.
Once a project is identified, the laboratory will compare candidate resumes and candidate availability to the proposed project and identify the top candidates. Candidates are interviewed in order to determine which person possesses the best skill set needed and the best aptitude to accomplish the project while maintaining the quality of work for which the crime laboratory is well known. Prospective interns must be at least a junior or senior in college and working towards a science degree, preferably with a 3.0 or higher GPA. Demonstrated community service is strongly encouraged. Candidates must be able to pass an extensive background check and must sign a confidentiality agreement. Internships at the laboratory are not paid positions.
Persons interested in participating in a Maine State Police Crime Laboratory internship should fax or mail a cover letter and resume. A cover letter should include dates of availability for potential internship programs.

Sgt. Kristopher Kennedy
Maine State Police Crime Laboratory
26 Hospital Street
Augusta, Maine 04333
Phone # (207) 624-7111
Fax # (207) 287-4688