Mental Health Resources

Our farming and forestry industries are integral to Maine's heritage and economic prosperity. Healthy farms and farm families produce essential foods and products, while resilient forestry workers and woodlot owners maintain our forests and supply our vital forest products market. These industries are the backbone of Maine's communities. However, farmers, forest workers and landowners must balance a myriad of physical, economic, and weather-related challenges, in addition to navigating their business during a pandemic. These stressors can lead to mental and emotional distress, substance abuse, anxiety, depression, and even suicide. Please take a moment to familiarize yourself with some of these warning signs and resources so you or someone you know can get help.
On this page:
---
Warning Signs and Symptoms of a Crisis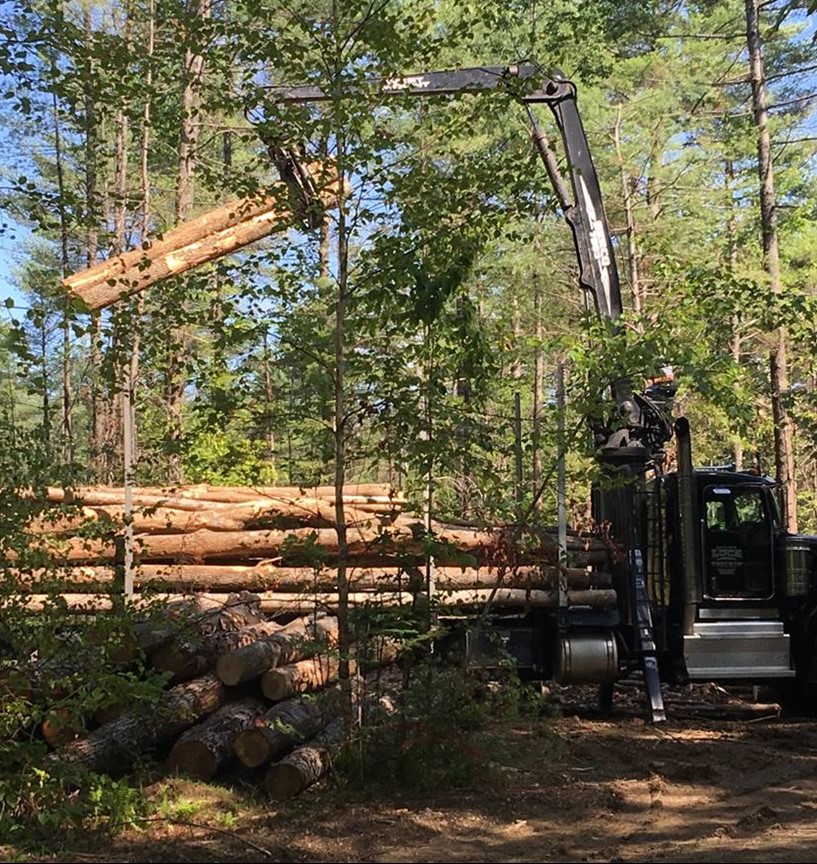 Communicating the following:
Thoughts of suicide and having no reason to live
Feelings of hopelessness or being trapped
Being a burden on others
Unbearable pain
Displaying these moods:
Depression, loss of interest
Anger, rage, irritation
Anxiety
Extreme mood changes including uncontrollable highs and lows
Exhibiting these behaviors:
Decline in care of crops, animals, or farm
Decline in care of tending the woodlot, or forestry business
Increase in farm and forestry related accidents
Loss of farm and forest production
Searching for resources and means online for ending one's life
Increased drug or alcohol use
Withdrawing from activities once enjoyed and isolating from family and friends
Exhibiting signs of aggression, fatigue, and excessive worrying or fear
Too much or too little sleep
Making final arrangements and saying goodbyes
Poor hygiene
Forgetfulness, inability to concentrate, or make decisions
---
Wellness Tips
Maintain a social network

Take 15 minutes each day to have an uninterrupted conversation with a family member or friend.
Don't shut out family members from your life.
Maintain friendships and seek opportunities to connect or reconnect with old friends.

Be aware

Know your stressors and how stress manifests in your life.
Accept that some stress is out of your control. However, make a plan on working towards a solution instead of focusing on what you can't control.

Nurture yourself

Exercise
Eat healthy
Get outside and get fresh air
Get enough sleep
Find hobbies and activities you enjoy
Set goals

Set aside time to plan your day and prioritize your tasks.
Plan ahead for difficult seasons and delegate work.
Discuss farm operational needs but don't let them occupy all other aspects of life.
Seek constructive feedback on farm operations for ways to grow or improve.
If you are feeling overwhelmed step back. Take a moment to assess the situation and brainstorm solutions. Break those solutions up into manageable steps and take it one step at a time.

Cultivate a productive mind

Give yourself a break. Take regular 5-10 minute breaks to relax and recharge.
Reach out to professionals and counselor with concerns.
Learn to say no.
Practice deep breathing and meditation to relax your mind in stressful times and when trying to sleep.
---
How Stress Can Physically Affect You
High heart rate, high blood pressure
Shortness of breath, tightness in the chest
Nausea, upset stomach, dizziness, legs feel shaky
Sweaty palms, tapping fingers, grinding teeth
Headache, backache, fatigue
Loss or increased appetite
---
Crisis Hotlines
---
Agricultural Focused Resources for Managing Mental Health
---
Maine Resources for Maintaining Emotional Health and Wellbeing