About Us
The mission of the Division of the Agricultural Resource Development is to encourage agricultural development and sustainability through education, annual industry events, technical assistance, research, economic development and environmental stewardship of Maine's existing and future farm businesses.
Meet the ARD Team
Michelle Webb - Director, Agricultural Resource Development Division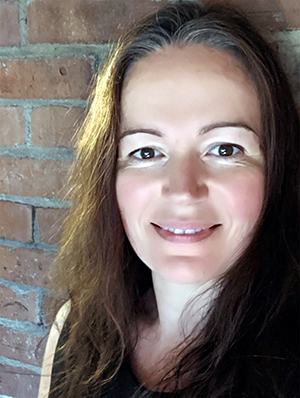 Michelle joined the Department of Agriculture, Conservation, and Forestry in 2022 and oversees statewide programs benefitting farms, food producers, and the public, including marketing and promotion efforts such as the Real Maine marketing and agritourism program as supporting domestic and international trade opportunities. Other ARD programs include federally funded food assistance, farmland protection, technical assistance, grants, loans investing in innovation and farms, soil and water conservation support, and agricultural fairs assistance.
Before joining the DACF ARD team, Michelle served in marketing, finance, project and grant management, adjunct faculty, and resource development roles for nearly 25 years within the Maine Community College System. Michelle holds several undergraduate degrees focused on business management, education, and equine science. She earned a certificate of graduate study in public and nonprofit management and a master's degree in policy, planning, and management from the University of Southern Maine, and is completing a doctorate in education from the University of New England.
Michelle resides in the Belgrade Lakes Region and has four children, two Labrador retrievers, and an orange tiger cat. She is also a registered Maine guide and enjoys photography, hiking, kayaking, and exploring and connecting with Maine's farms, forests, and waters.
Matt Boucher – State Soil Scientist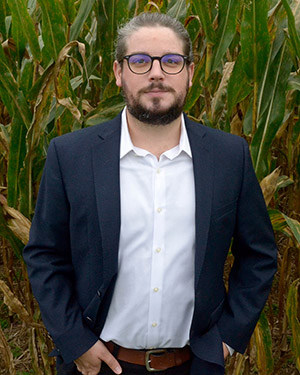 Matt is developing, managing, and directing the Maine Department of Agriculture, Conservation, and Forestry's Healthy Soils Program, which promotes and supports the adoption of sustainable soil management practices through partnerships with leading agricultural organizations and unique financial and technical initiatives.
Matt has a Ph.D. in entomology from Cornell University and was a postdoctoral scholar at Penn State before becoming the Maine soil scientist in July 2022. Matt brings nearly a decade of experience researching and developing practical solutions to agricultural problems, contributing to projects that include designing sustainable pest and disease management programs, and refining cover crop management to maximize ecosystem services. His previous work includes research and education in tree fruit, small fruit, grapes, honeybees, and field crops/forages across the Northeast.
A Westbrook resident, Matt describes himself as a big hiker, having spent much time hiking in the White Mountains. He is also a biker and spends a lot of time on gravel trails. Matt is from Western Massachusetts and is an avid Boston sports fan, especially the Red Sox, and deeply loves baseball.
G Cherichello - Maine Senior FarmShare Program Manager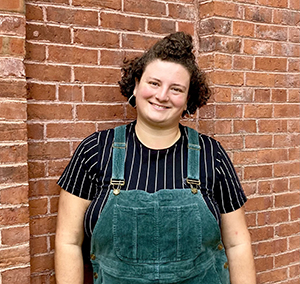 G manages the Maine Senior FarmShare Program, which provides eligible low-income older adults the opportunity to receive a share (worth $50) of produce directly from Maine farmers during the growing season. The work involves administering the federal grant which supports the program, working with over 100 participating farms, and recruiting and training new farms. Maine Senior FarmShare collaborates with partner agencies to promote the program and facilitate enrollment.
G has turned their passion for cooking and gardening into a career working in food and education. They have been a member of FoodCorps, a national nonprofit that helps to build and tend school gardens and introduce fresh, local foods into schools; a buyer at a food cooperative; the garden and greenhouse manager for Falmouth Public Schools; an educator and outreach coordinator with environmental organizations in New York City; and a private chef and caterer.
Jimmy Durda – Emergency Food Coordinator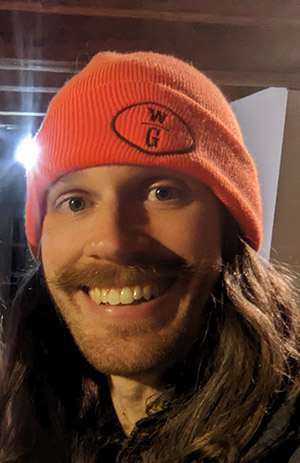 Jimmy graduated from the University of Minnesota in 2010 with a bachelor's degree in economics. After gaining corporate experience in purchasing, logistics, and shipping and receiving, he took an opportunity to serve via the Montana Conservation Corps.
Later transitioning to other nonprofits and forestry jobs with the US Department of Agriculture, Jimmy was thrilled to continue his service work as emergency food coordinator in Maine starting in summer 2021. He served as acting TEFAP (The Emergency Food Assistance Program) director in Maine from fall 2021 until summer 2022.
Jimmy is passionate about cats, motorcycles, and serving his community.
Lucas Knowles – Agricultural Promotional Coordinator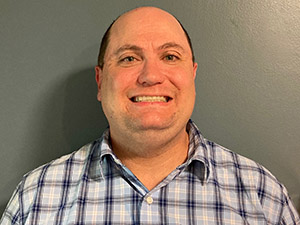 Lucas supports the promotional work of the Division of Agricultural Resource Development. He also works directly with the Real Maine Program.
Lucas has over 20 years of experience in the communications field, previously working in journalism as a reporter and editor, and for a nonprofit state association.
He lives in Augusta with his wife and son. Lucas is a lover of music, collector of vinyl records, and has lost count of how many concerts he's been to. He is an avid reader and big sports fan.
Gus Nelson – Director, The Emergency Food Assistance Program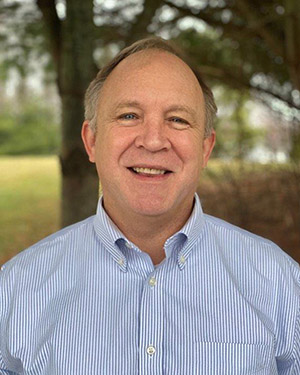 Gus manages The Emergency Food Assistance Program in Maine. TEFAP is a federal USDA program that the state administers through acquiring, storing, and distributing commodity foods. Additional food access programs Gus manages include the Commodity Supplemental Food Program (CSFP) and Maine Hunters for the Hungry.
Gus previously was program coordinator for the West Virginia Department of Education Office of Child Nutrition and managed a food pantry. He was recently employed by a local area on aging, SeniorsPlus, as its community education supervisor.
Growing up in Camden gave Gus a deep appreciation for the natural world and how we interact with nature. He currently lives in Lisbon Falls with his wife and three children. On weekends you can find him splashing in the Sabattus River and looking for old pottery pieces, canoeing at Beaver Park, or hiking up Bradbury Mountain.