January 4, 2023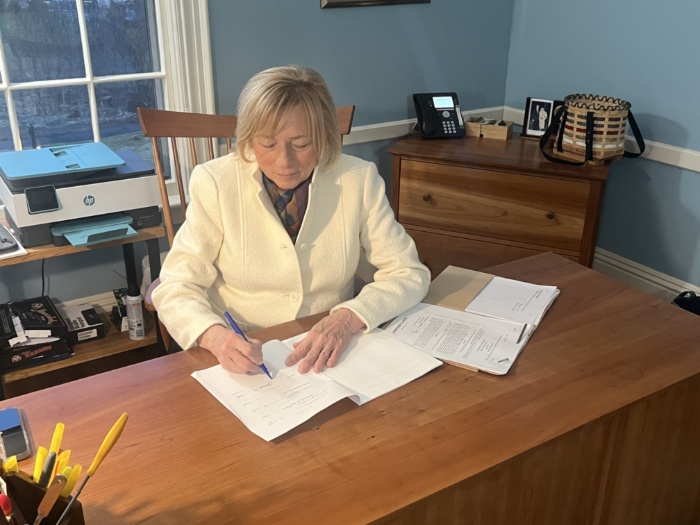 Measure provides $450 checks and other supports to ensure Maine people can stay safe and warm this winter
Just hours after it earned strong, bipartisan support from the Maine Legislature, Governor Janet Mills today signed legislation enacting her Emergency Winter Energy Relief Plan. The Plan will provide direct financial relief to Maine families to help them stay warm, safe, and secure this winter amid near record high energy prices.
"With high energy prices causing real hardship, this emergency measure will ease the financial burden on Maine people by putting money back into their pockets and ensure that our most vulnerable citizens are able to stay warm this winter," said Governor Janet Mills. "I thank the Legislature for its strong, bipartisan vote, and I look forward to continuing to work with them to implement long-term solutions that will bring down energy costs, improve energy efficiency, and reduce Maine's highest-in-the-nation dependence on expensive and harmful fossil fuels."
The Winter Emergency Energy Relief Plan received the two-thirds support required from each chamber to be enacted as an emergency measure. With Governor Mills' signature, the legislation has taken effect. At the Governor's direction, the Department of Administrative and Financial Services and MaineHousing are prepared to immediately begin implementing the law.
In addition to providing $450 relief checks to most Maine people, the measure also supplements home heating assistance for low-income consumers, provides emergency fuel assistance to prevent people and families from running out of heating fuel, and funds short-term emergency housing to address homelessness during the winter months, in addition to other measures.