January 20, 2019
Beal will be first woman to lead the agency
Augusta, MAINE – Governor Janet Mills announced today that she will nominate Amanda Beal to serve as the state's next Commissioner of the Department of Agriculture, Conservation and Forestry. Beal, who grew up on a dairy farm in Litchfield and is an expert in agriculture and sustainability, will be the first woman to lead the department.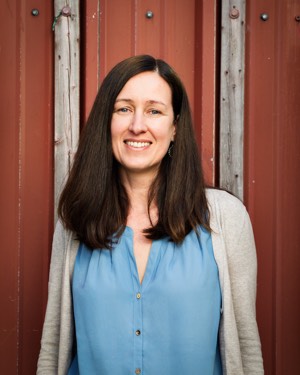 "Amanda has dedicated much of her career to supporting Maine's agricultural economy and bolstering conservation efforts across the state. Her wealth of knowledge, experience, and skills will be a valuable asset to the people of Maine as she undertakes the role of leading the Department of Agriculture, Conservation and Forestry," said Governor Mills. "I know that Amanda will build a team of intelligent people who are good listeners and who have common-sense and a bit of dirt under their nails so that we can bring together the diverse and equally important interests overseen by this department and ensure that everyone gets a fair shake from state government."
"I am honored that Governor Mills is offering me the opportunity to lead this important agency. To a large degree, our state is characterized by the intersection of agriculture, conservation and forestry, and, to that end, I believe it is up to this department to lead the state's efforts to maintain that brand, our way of life, and our culture. Ensuring that these sectors thrive is not only necessary for the economic health of our state, but for sustaining many of the essential qualities that define Maine," said Beal. "As Commissioner, I will work hard to help farmers of all sizes and types of production, to steward our public lands, to lead in marketing and supporting our commodities, and to manage our forests economically, appropriately and responsibly. I look forward to this important responsibility and to building a team of skilled individuals to help the administration accomplish these goals."
Beal has served as President & CEO of Maine Farmland Trust (MFT) since 2016 where she has been responsible for leading MFT's efforts to support farmers and revitalize Maine's rural landscape by keeping agricultural lands working. She has focused on keeping farmland in production across generations; collaborating and consulting with farmers, food-related businesses and organizations to create food systems that sustain Maine farms; and advocating for Maine's farming potential. Prior to serving as President of MFT, she served as Vice President of Programs for the non-profit. She is also widely known as the co-author of "A New England Food Vision," which studied the potential for expanding food production on land and at sea in Maine and throughout New England.
"I have seen Amanda's leadership skills in action, and am certain she will make a great Commissioner," said Jon Olson, retired Maine Farm Bureau Executive Secretary and Administrator and current Maine Farmland Trust board member.
"Inherently a collaborative leader, Amanda is expert at building coalitions of diverse stakeholders, always looking for ways to bring people together across a variety of issue areas, and as Commissioner, she will work tirelessly to support the working landscapes that have defined Maine's rural communities for generations," said Gray Harris, Senior Vice President of Food Systems at Coastal Enterprises, Inc.
Her previous professional experience also includes working as an adjunct faculty member at the University of New England where she taught courses on environmental health and the principles of public health; a self-employed food systems research and policy consultant where she coordinated policy development related to food, farming, fisheries, and natural resources issues; and serving as the By Land and By Sea Coordinator for the Eat Local Foods coalition of Maine where she developed and implemented a community-based action project that engaged food producers, NGO's and State Departments in exploring systems-wide challenges and cross-sector opportunities for collaboration between farmers and fishermen.
She also serves or has served on a number of boards and committees, including the Maine Organic Farmers & Gardeners Association, the Kennebec valley Community College Sustainable Agriculture Program, the Downeast Fisheries Partnership and Focus Maine.
Beal, 46, grew up on a dairy farm and earned a B.A. from the University of Southern Maine and holds a Master's Degree in agriculture, food and environment from Tufts University. She is working on her doctorate in natural resources from the University of New Hampshire. She lives in Warren, where she and her husband own a 35-acre farm and are working to establish an orchard with numerous fruit varieties, manage their 25-acre woodlot, and establish a creamery for on-farm cheese production.
As commissioner, Beal will be responsible for the state's various land-based natural-resources including Maine agriculture, forests, and parks and public lands. The agency has a wide range of duties from protecting the food Maine people eat, to stopping forest fires, to mapping the ocean floor; to maintaining our parks and public lands, to planning land utilization, and helping farmers. She would be the first woman commissioner in the department's history.
Beal's nomination rounds out Governor Mills' cabinet selections, which include:
Anne Head to lead PFR, 
Major General Douglas Farnham to lead DVEM, 
Patrick Keliher to lead DMR, 
Jerry Reid to lead DEP, 
Mike Sauschuck to lead DPS, 
Randy Liberty to lead DOC, 
Heather Johnson to lead DECD, 
Pender Makin to lead DOE, 
Laura Fortman to lead DOL, 
Jeanne Lambrew to lead DHHS, 
Kirsten Figueroa to lead DAFS, 
Judy Camuso to lead MDIFW, and 
Bruce Van Note to lead MaineDOT