January 24, 2019
Governor Mills and Smith Announce Prevention and Recovery Cabinet
Augusta, MAINE – Governor Janet Mills announced today that she has appointed Gordon Smith, Executive Vice President of the Maine Medical Association, to serve as the Director of Opioid Response in her administration. The position, which will be housed within the Office of Innovation and the Future, will marshal the collective power of state government to combat the opioid epidemic.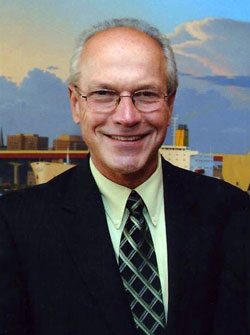 "History will note that we have lost an entire generation of people to the opioid epidemic and that we have simply failed to address this preventable disease. It is time to mobilize state government to stem the tide of this deadly epidemic," said Governor Mills. "Gordon Smith is an experienced, well-respected, and highly qualified public health expert. I have complete confidence in his ability to work across departments and knock down the silos that prevent us from working to combat this crisis and protect Maine families."
"While the opioid epidemic will not be eradicated by any single approach, with a spirited effort and better coordination among Maine's state government agencies, we can save lives and improve the health of our state," said Gordon Smith. "I am incredibly thankful to Governor Mills for the opportunity to lead such meaningful work and I look forward to working with her cabinet and community members across the state to get it done."
In the past five years, at least 1,630 people in Maine have died from drug overdose - more than the population of Chesterville, Eastport or North Berwick. In 2017, 418 Mainers died from drug overdose- more than one per day - and 908 children who were born in Maine were affected by drugs.
"These people are not 'junkies'. They are our neighbors, coworkers, family members, schoolmates, graduates of high schools, CTEs, universities and colleges," added Governor Mills. "They are our sons and daughters. They are people without labels, citizens without stereotype. They are athletes and businesspeople, fishermen, cooks and clerks. Mothers and fathers. People we see everyday."
Governor Mills and Smith announced that their first action will be to establish the Prevention and Recovery Cabinet, which will include commissioners from various departments, as well as the Attorney General. The Cabinet will be tasked with ensuring coordination and communication across state agencies on actions regarding law enforcement, prevention, treatment and recovery to combat the opioid epidemic.
In her remarks announcing Smith, Governor Mills also announced that within the next two weeks she would issue an Executive Order directing state agencies to begin taking meaningful steps towards combatting the epidemic.
Smith, 67, is Executive Vice President of the Maine Medical Association. A Maine native, he graduated from the University of Maine in 1973 and from the Boston College Law School in 1976. He practiced law privately before coming to the Maine Medical Association as General Counsel in 1981. He is a past Chairman of the American Society of Medical Association Counsel, and the AMA/State Medical Society Litigation Center. Smith has also served as Chair of the Maine Health Data Organization and of the Executive Committee of the Advocacy Resource Center of the American Medical Association. Smith is also a former Chair of the Board of Quality Counts, a regional quality improvement collaborative and a former board member of the Maine Association of Area Agencies on Aging. He is a current board member of the Daniel Hanley Center for Health Leadership. Smith lives in East Winthrop.