January 17, 2019
Mills directs Pingree to establish framework for the creation of the Office of Innovation and the Future
Augusta, MAINE – Governor Janet Mills announced today that she has appointed Hannah Pingree, former Speaker of the Maine House of Representatives, to lead the state's Office of Policy Management with the specific charge of developing a framework to transition it into the Office of Innovation and the Future.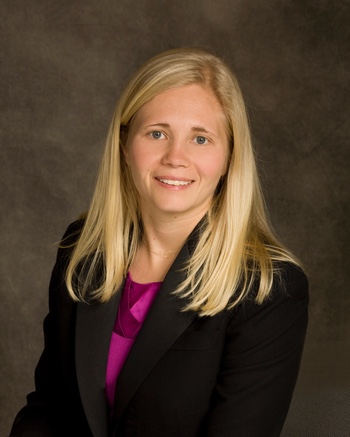 The Office of Innovation and the Future (OIF), which Governor Mills announced she would create during her Inaugural Address, will "dive into major policy challenges, foster collaboration and propose concrete, workable solutions" to the state's problems. Her appointment of Pingree today begins that process. Pingree will be responsible for developing a more detailed framework for the OIF in the coming months and then proposing that framework to the Legislature for its consideration. The OIF will bring back some of the essential functions of the former State Planning Office.
"I am asking all state government to take the long-view, engage in strategic planning, long-term research, and tap into federal funds wherever appropriate and always look to the future," said Governor Mills. "That is why I have appointed Hannah Pingree to lead the Office of Policy Management and to transition it into a more robust entity called the Office of Innovation and the Future. This office will lead the charge in charting our state's path forward on critical issues like health care, workforce development, and climate change. Hannah is extraordinarily well-qualified to lead this transition, and the state is in need of it. I look forward to working with her to accomplish this goal and to put Maine back on track to more strategically and comprehensively thinking about its future."
"I am honored to lead the Governor Mills' efforts to restore forward-looking strategic planning to state government," said Pingree. "From the cost of health care to climate change to our workforce shortage, Maine faces a set of serious challenges. But inherent in those challenges are also opportunities to marshal the collective power of state government to address them and begin charting a course for a better future. I am excited by the opportunity to work on these issues and look forward to working with the governor create the Office of Innovation and the Future for the betterment of our state."
In addition to developing a plan for the creation of OIF, as Director of the Office of Policy Management Pingree will also be responsible for helping advance key policy priorities of Governor Mills that will require cross-department coordination; long-term management and strategic planning; coordination with federal or private funding; engagement with the legislature, stakeholder organizations and the public; and policy research and study. Examples of these issues include, but are not limited to: climate and energy, early childhood education, workforce development, broadband, rural economic development, health policy, and opioid policy.
Pingree will begin as Director of OPM immediately.
Pingree, 42, served as Speaker of the Maine House of Representatives from 2008 to 2010 and also served as the House Majority Leader, Chair of the Committee on Health and Human Services, and a member of the Appropriations Committee. Pingree has also managed several family small businesses, including a farm, restaurant and inn; led several education and housing campaigns in her community; managed the development and implementation of rural housing, energy efficiency, and eldercare projects for a small local coalition of non-profits; chairs the MSAD #7 school board; and serves or has served on several state and local community and non-profit boards. She earned a degree in political science from Brown University and lives in North Haven with her husband and two children.