November 14, 2019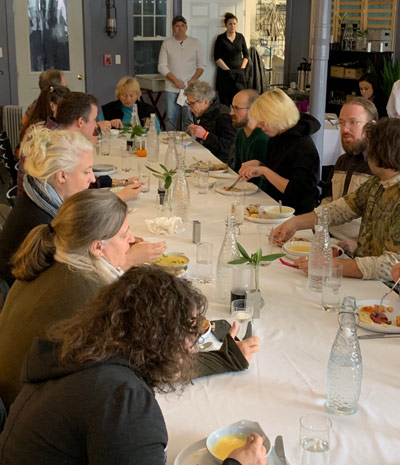 Governor Janet Mills today hosted a rural economic development discussion at Blair Hill Inn and Restaurant in Greenville that brought together business owners, economic development leaders, and local lawmakers to focus on ideas and strategies to foster economic growth in rural Maine.
"Diversifying our economy, empowering innovators and entrepreneurs, and attracting young, talented people to live and work in Maine is crucial to the future of our state. That is why it is one of the top priorities of my Administration," said Governor Janet Mills. "As my Administration develops a 10-year strategic economic development plan, the first of its kind in decades, it was important for me to hear the voices of business leaders and residents in rural Maine, to understand the challenges they face, and to learn how state government can support them."
In addition to the rural economic development discussion, earlier in the day Governor Mills also visited Monson Arts – an arts center located in downtown Monson that offers four-week residencies to new artists and writers as well as intensive workshops and community programs. There the Governor learned about the program's work to support educational growth, attract more people to rural Maine, and reinvigorate the economy. Governor Mills was joined by Stuart Kestenbaum, Maine's Poet Laureate and the Artistic Director of Monson Arts and ate lunch with the resident artists.
"Undoubtedly the strategy to growing our rural economy will be multi-faceted, but one thing is clear," Governor Mills continued. "Every rural community has its strengths – as we saw today in Monson and Greenville – and supporting these rural communities as they build on those strengths is critical."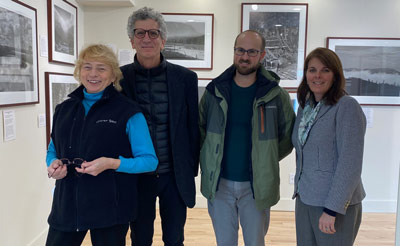 Earlier in the day, Governor Mills also visited Jemma Gascoine Pottery and Monson General Store on Main Street in Monson to talk about their experiences. 
"One of Maine's greatest assets is its talented workforce, but we know that Maine must grow its workforce in order for the economy to grow," said Heather Johnson, Commissioner of the Department of Economic and Community Development. "Today we heard from a number of leaders in economic development and small business owners about the challenges and successes they have faced as they to revitalize the town of Greenville. It was an important discussion and shows that there is a spot for everyone in Maines economy, and we need everyone to participate in order to support demand."
In May, Governor Mills directed the Department of Economic and Community Development to create the first long-term statewide strategic economic development plan in decades. The plan, which will be finalized in the coming weeks has sought input from government agencies, business leaders, educational institutions and private organizations, and will focus on strategies to enhance economic growth, particularly in rural Maine, and address Maine's workforce challenges.