The Governor's Economic Recovery Committee is engaging economic experts and industry representatives from across Maine to develop specific policy recommendations to stabilize the state's economy and build a bridge to future prosperity in the wake of the COVID-19 pandemic.
Based on the framework of the state's 10-year Economic Plan, the committee's work will focus on two strategies regarding Maine's economy:
This strategy will consider what resources and strategies the different sectors of Maine's economy will need to survive the COVID-19 crisis, how they can be well positioned to compete for federal stimulus, and what immediate challenges around workforce, regulation, infrastructure or other economic issues should be addressed.
This strategy will consider how to bridge the COVID-19 economic crisis to Maine's 10-year economic plan, prepare Maine's economy to thrive, and evaluate what actions are needed to remove barriers and seize market and stimulus opportunities to grow the state's workforce, improve its regulatory environment, and support key infrastructure and innovation initiatives.
The committee does not have a mandate to advise on the public health response to COVID-19 or the re-opening plan.
Six broad sectors of the economy will be highlighted by the committee's work. For each sector, working groups will consider the following questions:
What is the status of the industry right now?
What (if anything) does this sector need to survive the current crisis?
How do we prepare this sector to thrive as envisioned by state's 10-year economic development strategy?
---
Timeline
The Committee's work will come in two parts, recognizing that sectors may work on different timelines depending on their status:
An initial report by July 15, 2020, for stabilization and support recommendations in response to the current economic emergency.
A final report on Dec. 1, 2020, for sustainability and growth recommendations that bridge the COVID-19 response to the State's 10-year economic development strategy released last year.
The Committee may also continue to meet after delivering its final report if requested by the Governor.
---
Committee Membership
Co-chairs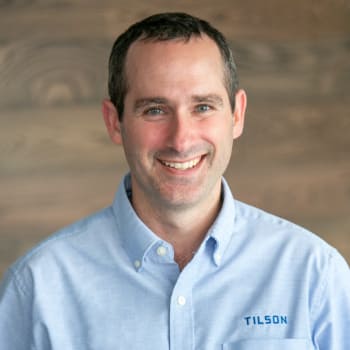 Josh Broder: A native of Cumberland, Maine, Josh Broder serves as CEO of Tilson, a leading information infrastructure development firm which under his leadership has grown from less than 10 employees to more than 500. Prior to joining Tilson, Josh served as an Army Signal Office on missions in Europe, the Middle East, and Central Asia where he was awarded a bronze star for his service.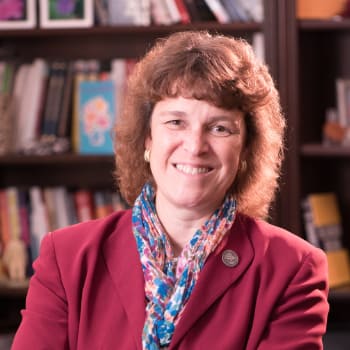 Laurie Lachance: A native of Dover-Foxcroft, Maine, Laurie Lachance is Thomas College's 5th President and the first female and alumna to lead the College in its 126-year history. From 2004-2012, Laurie served as President and CEO of the Maine Development Foundation. Prior to MDF, Laurie served three governors as the Maine State Economist.
All Members and Subcommittees (updated October 2020)
Infrastructure

Co-Chairs: Susan Corbett, Founder and Director of the National Digital Equity Center,  Larry Shaw, CEO of MMG Insurance
 
Representative Brian Hubbell, D-Bar Harbor
Senator Michael Carpenter, D-Aroostook
U.S. Sen. Angus King Designee
U.S. Sen. Susan Collins Designee
Alan Perry, Owner, Farm Technologies Network
Deanna Sherman, President and CEO of Dead River Company
James Myall, Policy Analyst for the Maine Center for Economic Policy
Jennifer Hutchins, Executive Director of the Maine Association of Nonprofits
Lincoln Jeffers, Economic Development Director for the City of Lewiston
Kevin Raye, Realtor and Former Senate President
Meredith Strang Burgess, President and CEO of Burgess Advertising and Marketing
Sam May, Maine Harvest Federal Credit Union Board Chair
Susan Hammond, Executive Director, Four Directions
Innovation

Co-Chairs: Betsy Biemann, CEO of Coastal Enterprises Inc., Bob Montgomery-Rice, President and CEO of Bangor Savings Bank
 
Senator Lisa Keim, R-Oxford
U.S. Rep. Jared Golden Designee
Angela Okafor, Councilor, City of Bangor
Barbara Crowley M.D., Executive Vice President, MaineGeneral Health
Bob Dorko, Utilities & Recovery Manager at Sappi North America
Dana Connors, President of the Maine Chamber of Commerce
Jessica Masse, Partner, Design Lab
Steve Schley, Board Chair, FOR Maine Initiative
Tim Agnew, Masthead Venture Partners
Luke Holden, Founder and CEO of Luke's Lobster
Wick Johnson, President of Kennebec Technologies
Talent

Co-Chairs: James Herbert, President of the University of New England, Bill Burke, Chair of the MaineHealth Board of Trustees and the Portland Sea Dogs
 
Representative Joshua Morris, R-Turner
U.S. Rep. Chellie Pingree Designee
Rebecca Wyke, President of the University of Maine at Augusta
Ben Waxman, Co-Founder American Roots
Curtis Picard, President and CEO of Retail Association of Maine
Chanel Lewis, Head of Global Diversity & Inclusion, IDEXX
Jean Ginn Marvin, Owner of Nonantum Resort, Board Chair, Maine Community College Board of Trustees
Adam Lee, Chairman, Lee Auto Malls
Joe Cassidy, President of Southern Maine Community College
Lee Umphrey, President & CEO of Eastern Maine Development Corporation
Vaughan Woodruff, Owner of InSource Renewables
Tae Chong, Councilor, City of Portland, and Social Enterprise & Workforce Development Manager for Catholic Charities Maine
Matt Schlobohm, Executive Director of the Maine AFL-CIO