Data, Research and Vital Statistics
Pregnancy Risk Assessment Monitoring System (PRAMS)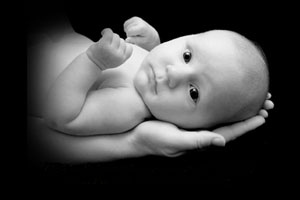 Maine MCH Phase 8 Indicators (PDF)
Baby Friendly Hospital Breastfeeding Rates
Maine Breastfeeding Topic Report 2012-2014
Maine PRAMS Phase 8 Marijuana Supplement
Maine Cigarette Smoking Report (PDF)
Maine Oral Health Report 2012-2015 (PDF)
Maine PRAMS 2012-2015 Indicators (PDF)
The Program
PRAMS is an on-going, population-based surveillance system designed to identify and monitor selected maternal behaviors and experiences before, during, and after pregnancy among women who have recently given birth to a live infant. Data are collected monthly from women using a mail/telephone survey.
"Happy to have participated in this survey. I hope the responses you gather allow more moms to have terrific babies like mine!"
The Problem in Maine
Although Maine's infant mortality and low birth weight rates are low compared to other states, there has been minimal improvement during the past decade in the low birth weight rate. Information gathered through the Maine PRAMS project will allow generation of data for use in policy-making and planning in the maternal and child health care arena.
The Goal
The overall goal of PRAMS is to provide data and analyses on maternal behaviors during pregnancy and early infancy which will be used to improve maternal and infant health in Maine
PRAMS Survey Topics
The PRAMS survey is mailed to a sample of approximately 125 women each month. Women complete the surveys and return them to Data, Research, and Vital Statistics office. The data are ultimately grouped together to provide information for the entire state of Maine. Some of the topics used on the survey include:
Breastfeeding
Contraception
Feelings about pregnancy
Health care coverage before pregnancy, during pregnancy, and at delivery
Home safety and prevention
Lead exposure
Marijuana, vaping, and other substance use
Maternal health
Multi-vitamin use/folic acid
Obstetrics history
Oral health
Prenatal care, barriers to care, topics covered during care
Psychosocial support and stress
Safe Sleep
Smoking and drinking
Please notify Maine PRAMS on how you use our data (e.g. Presentations, funding applications, program planning or evaluation) OR contact us if you would like to share any comments on our website and how we might improve it. Thanks!
Please cite the use of Maine PRAMS data: Maine PRAMS Data Year(s) -
Program Activities
PRAMS provides data to the Maine Center for Disease Control and Prevention, the U.S. Centers for Disease Control and Prevention, and to other public and private agencies and organizations to:
Describe the maternal behaviors during pregnancy and early infancy
Guide the development, implementation, and evaluation of intervention programs aimed at improving maternal and infant health in Maine
Examine prenatal care access and prenatal care quality issues and their relationship to poor birth outcomes in Maine
Monitor changes in the health care system (managed care and Medicaid reform) on the delivery of prenatal care, routine well baby care, and sick baby care
Examine the characteristics and behaviors of women who report unintentional or mistimed pregnancies
All states except California, Idaho, and Ohio. Puerto Rico, New York City, District of Columbian, and Great Plains Tribal Chairman's Health Board also participate.
MMWR Articles.
Links to Other Resources.
" This is wonderful work that you are doing, and I am so excited to help!"
Funding Sources: PRAMS is funded by a cooperative agreement with the Centers for Disease Control and Prevention (CDC) (U50/CCU/113503).
NOTE: All quotes on this web site are comments written by PRAMS participants.
For further information, please contact:
Virginia Buchanan, Maine PRAMS Coordinator
220 Capitol Street, 11 State House Station
Augusta, ME 04333-0011
Voice: (207) 287-5469
FAX: (207) 287- 5470
Email: Maine.Prams@maine.gov