Maine Oral Health Program
---
Free Webinar: HIV and Oral Health
This free webinar hosted by the AIDS Education & Training Center New England will be hosted on June 30, 2021 from 9 AM to 11 AM ET. The webinar will discuss what every dental professional needs to know about oral manifestations, treatment considerations, current trends in HIV and the role of the healthcare team in HIV prevention and care. To register please visit: www.neaetc.org/events/view/17925.
---
Check out the Oral Health Program Poster Contest winners!
---
Dental Clinics and Services for Maine Residents (PDF) - This directory (revised January 2021) provides detailed descriptions of Maine's dental clinics and services including requirements and restrictions and is meant to provide a resource for health and social services providers likely to be assisting clients in obtaining the dental care they need.
Maine's School Oral Health Program Handbook (PDF) - This handbook was created to assist school administrators, dentists, dental hygienists, nurses and volunteers successfully implement the School Oral Health Program.
The CDC updated the Guidance for Dental Settings During the COVID-19 Response on August 28th. This updated guidance helps give clarification to the previous interim guidance. The updated guidance offers the following:
Provides a section for routine delivery of care during the pandemic and a second section for delivery of care recommendations for patients suspected or known COVID-19
Reminder for DHCP of transmission risks outside of patient care areas.

Clarification on engineering controls for open bay operatories, reprocessing treatment areas between patients, and alternative disinfection methods.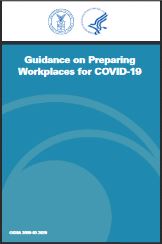 Guidance on Preparing Workplaces for COVID-19
Patient Guidance Form - Maine (PDF)
Our Vision:
Maine people will have an improved quality of life through optimal oral health.
Our Mission:
The Oral Health Program seeks to improve the oral health of Maine people through:
Public leadership in assisting community initiatives to prevent, control and reduce oral diseases;
Planning, implementing and evaluating programs for oral health promotion and disease prevention;
Statewide coordination and integration of community based oral health services through increased access and removal of barriers.