Maine Oral Health Program
Interactive Map for Dental Emergencies

Dental Clinics and Services for Maine Residents (PDF) - This directory (revised in December 2018) provides detailed descriptions of Maine's dental clinics and services including requirements and restrictions and is meant to provide a resource for health and social services providers likely to be assisting clients in obtaining the dental care they need.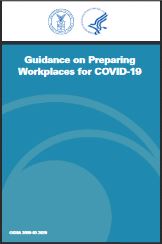 Guidance on Preparing Workplaces for COVID-19
Patient Guidance Form - Maine (PDF)
Our Vision:
Maine people will have an improved quality of life through optimal oral health.
Our Mission:
The Oral Health Program seeks to improve the oral health of Maine people through:
Public leadership in assisting community initiatives to prevent, control and reduce oral diseases;
Planning, implementing and evaluating programs for oral health promotion and disease prevention;
Statewide coordination and integration of community based oral health services through increased access and removal of barriers.