Maine Oral Health Program
---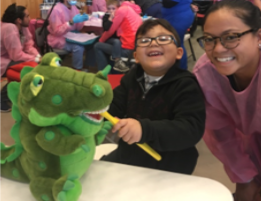 NYU Dentistry and Washington County Children's Program (WCCP) continues to partner to bring no-cost dental care to Downeast Maine. The Dental Outreach Program in Machias will take place April 8 – April 13 (closed Thursday, April 11) at the Lee Pellon Event Center located at 90 Main Street, behind the Subway Restaurant.
For more information: Program Flyer (PDF)
---
Dental Clinics and Services for Maine Residents (PDF) - This newly revised (December 2018) directory provides detailed descriptions of Maine's dental clinics and services including requirements and restrictions and is meant to provide a resource for health and social services providers likely to be assisting clients in obtaining the dental care they need.
---
Our Vision:
Maine people will have an improved quality of life through optimal oral health.
Our Mission:
The Oral Health Program seeks to improve the oral health of Maine people through:
Public leadership in assisting community initiatives to prevent, control and reduce oral diseases;
Planning, implementing and evaluating programs for oral health promotion and disease prevention;
Statewide coordination and integration of community based oral health services through increased access and removal of barriers.