Spotted Lanternfly (Lycorma delicatula)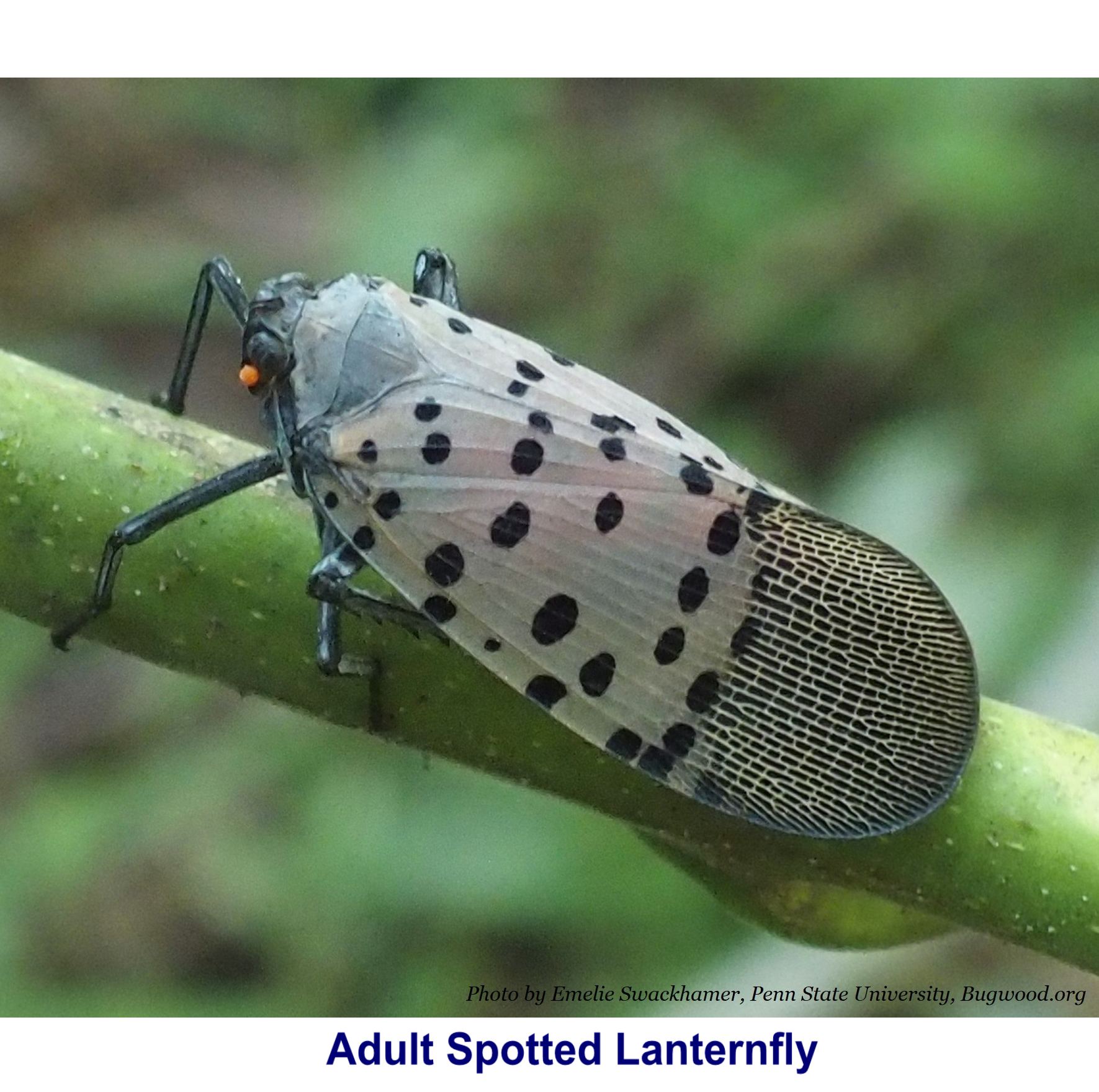 The Spotted Lanternfly has not been found in Maine. If you think you see any of the life stages of the spotted lanternfly, please report it to Bugwatch@maine.gov. Photos and/or specimens are required for identification and confirmation.
The Spotted Lanternfly, Lycorma delicatula, is a large planthopper native to China. It was first discovered in the United States in 2014 in southeastern Pennsylvania. SLF feeds on a wide range of host plants, including apple, grape, hops and many ornamental trees. Efforts to eradicate and quarantine spotted lanternfly have slowed its spread, but it has succesfully been able to establish in many additional states (NYSIPM interactive map).
The Spotted Lanternfly prefers to feed on the invasive tree, Ailanthus altissima or tree-of-heaven. The geographical distribution of this tree in Maine is not fully known. Because of the strong association between spotted lanternfly and tree-of-heaven, we are asking people to report sightings of tree-of-heaven also. Tree-of-heaven looks much like sumac; refer to this page to help identify tree-of-heaven.
All About the Spotted Lanternfly...! (YouTube) (A fun and informative 10 minute video about the spotted lanternfly. From Andrew Conboy, a videographer who aims to spread awareness about environmental issues and increase public interest and literacy in the sciences. He received his BS at Chestnut Hill College in 2018, and a MA in Biology at Lehigh University in 2020.)
---
Spotted Lanternfly Reported Distribution in U.S.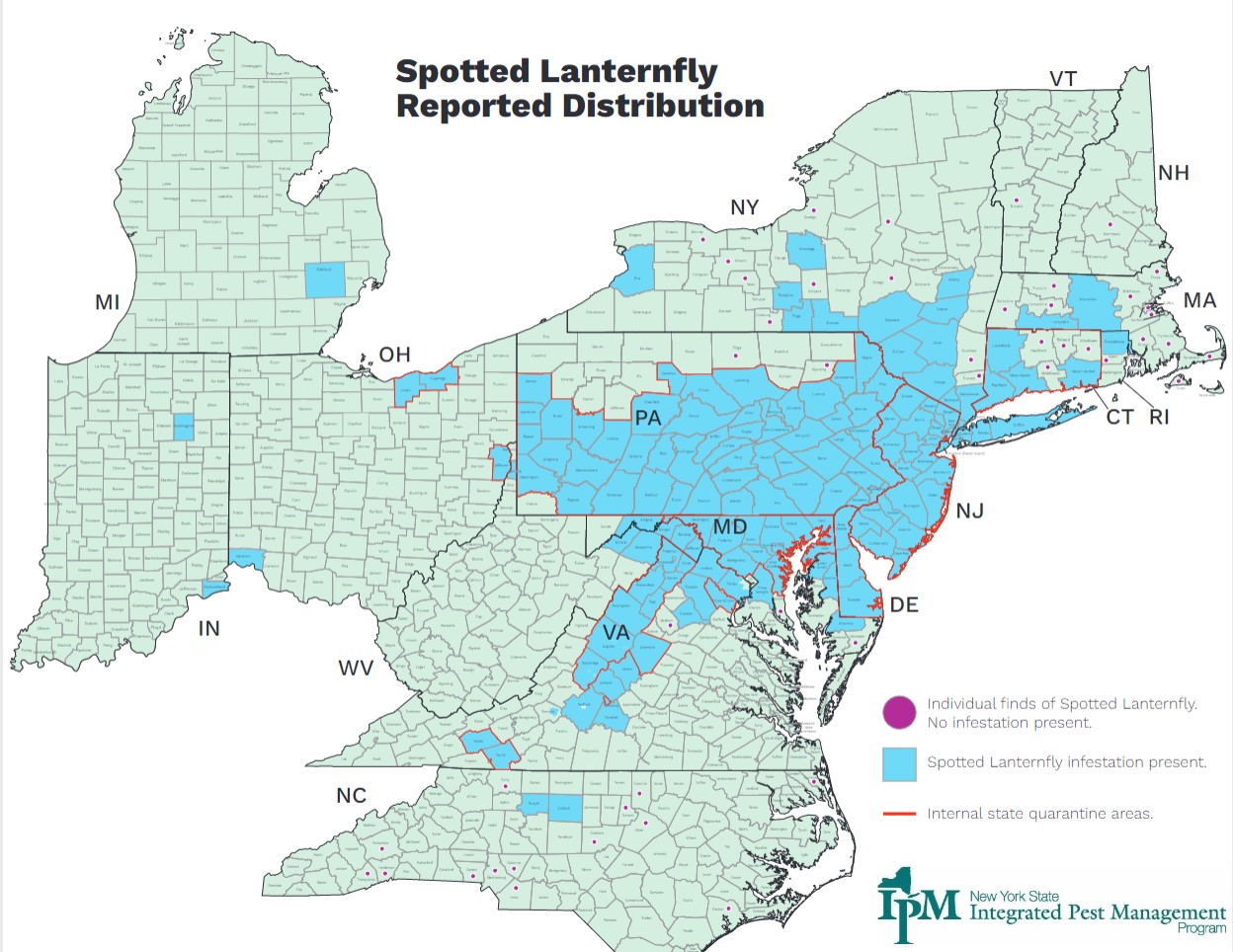 (click map to see updated distribution data on the Cornell University website)
---
Life Stages of Spotted Lanternfly