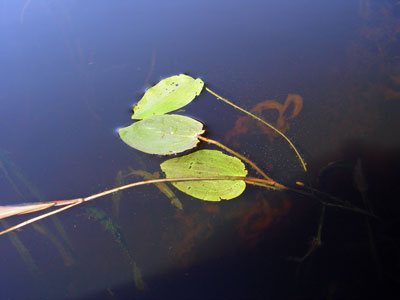 Potamogeton pulcher Tuckerman
Spotted Pondweed
Habitat: Peaty or muddy acid waters or shores. [Open water (non-forested, wetland)]
Range: Documented from Nova Scotia to Florida and Alabama, mainly along the coast; southern Indiana to Missouri and Arkansas.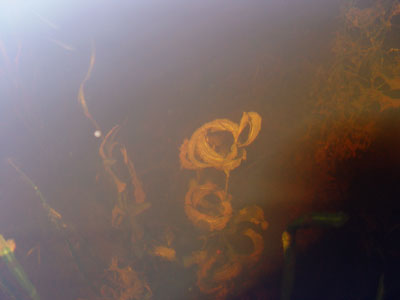 Aids to Identification: This pondweed is characterized by simple, black-spotted stems; narrow, lance-shaped submersed leaves; and oval floating leaves with black-spotted leaf stalks. The fruits are 3.5-4.5 mm long, flat-sided, and with 3 dorsal ridges.
Ecological characteristics: Unclear.
Phenology: Flowers June - September.
Family: Potamogetonaceae
Synonyms: None noted.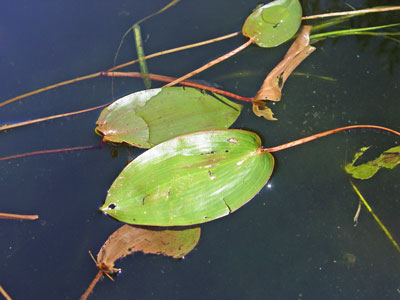 Known Distribution in Maine: This rare plant has been documented from a total of 9 town(s) in the following county(ies): Cumberland, Knox, Lincoln, Penobscot, and Oxford.
Reason(s) for rarity: At northern limit of range.
Conservation considerations: Maintain water quality of the ponds in which it occurs. Invasive aquatic plants could pose a threat to populations.