Artemisia campestris ssp. caudata (Michx.) Hall & Clements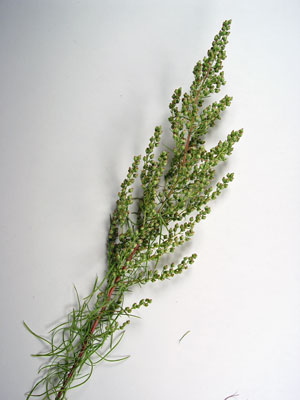 Beach Wormwood
Habitat: Coastal plain sand and gravel, dunes, rarely inland cliffs and outcrops.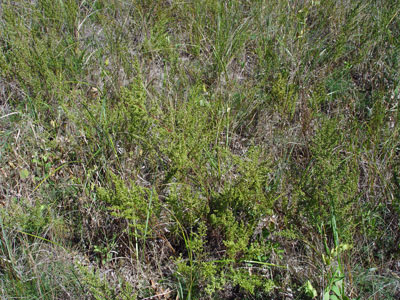 Range: Circumboreal, south to Florida and Arizona.
Ecological characteristics: Coming soon.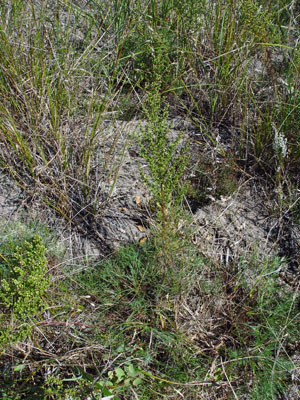 Phenology: Perennial, blooms July to September.
Aids to Identification: A robust, single-stemmed biennial or occasionally short-lived perennial.
Family: Asteraceae
Synonyms: Artemisia campestris L. var. caudata (Michx.) Palmer & Steyermark; Artemisia caudata Michx.; Artemisia caudata Michx. var. calvens Lunell; Oligosporus campestris (L.) Cass. ssp. caudatus (Michx.) W.A. Weber; Oligosporus caudatus Poljakov.
Known Distribution in Maine: This rare plant has been documented from a total of 8 town(s) in the following county(ies): Cumberland, Penobscot, York.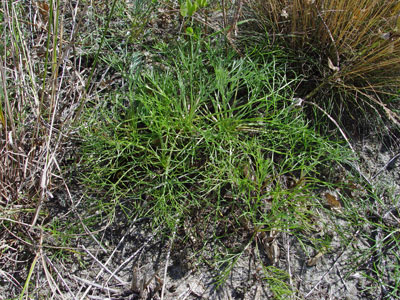 Reason(s) for rarity: Coming soon.
Conservation considerations: Coming soon.