Washington County Region - Community Guided Planning and Zoning
Last Updated: January 8, 2018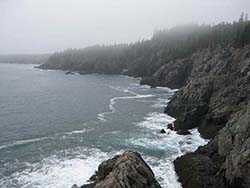 Photo Courtesy of Washington
County Council of Government
In 2015, the Commission selected Washington County to be the third region to participate in a Community Guided Planning and Zoning (CGPZ) process. The Washington County Council of Governments (WCCOG) coordinated the process for Washington County.
The unorganized and deorganized areas of Washington County include 34 townships and 3 plantations – approximately half of the total area of the county. The planning project focused on: identification of areas appropriate for growth based on existing patterns of development, natural resource constraints, and future needs; and improving predictability and increasing flexibility for property owners through prospective zoning.
The Process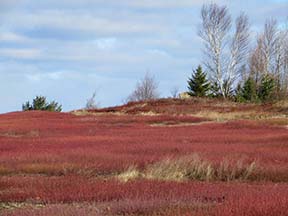 Photo Courtesy of Washington
County Council of Government
The planning process for CGPZ includes three distinct phases: Pre-planning, Land Use Planning, and Adoption & Implementation. The Washington County project is currently in the Adoption and Implementation Phase.
The Pre-planning Phase included two workshops intended to identify regional interest in a CGPZ project and to define the process by which it would move forward. Professional facilitators ran the workshops and helped coordinate the pre-planning process. WCCOG worked with a steering committee and the LUPC to develop a document that described the proposed planning process, reflected time and resources available for the project, and reflected the basic CGPZ principles outlined by the Commission (the process document). The process document was approved by the Washington County Commissioners at their July 16, 2015 meeting. Then, the process document was submitted to the LUPC for its review and approval at their August 12, 2015 Commission meeting.
The Land Use Planning Phase followed the Pre-planning Phase, and included an extensive effort to inform and include residents, landowners and others with ties to the unorganized territories in Washington County. A Planning Committee, which included a broad cross-section of stakeholders, held monthly meetings in Washington County between January 2016 and February, 2017. In addition, there were a total of 13 public meetings and an online survey to gather input from the public. Meeting agendas, meeting minutes, draft documents, maps, and informational material from this phase are included below and posted on the Washington County Community Guided Planning and Zoning website.
The Adoption & Implementation Phase is currently underway and the final Washington County CGPZ Regional Plan has been posted below. At their July 13, 2017 meeting, the Washington County Commissioners endorsed the recommendations of the Planning Committee contained in the Regional Plan. The Land Use Planning Commission considered the recommendations in two parts at its August, September, and December 2017 meetings. Prospective zoning proposals for Baring and Grand Lake Stream Plantations, were approved by the Commission in August. In September, the Commission posted for public comment proposed rule revisions to extend eligibility for the Rural Business Development subdistrict into Washington County. The Commission adopted the proposed rule revisions with changes in response to rebuttal comment at its December 19, 2017 meeting. The effective date of the rule revisions will be posted on the Commission's website as soon as it is available
For more information about Community Guided Planning and Zoning in Washington County, please visit the Washington County Community Guided Planning and Zoning website. You may also contact Judy East, WC COG, by telephone at (207) 454-0465 or email at jceast@wccog.net; or Stacie Beyer, LUPC, by telephone at (207) 557-2535 or email at Stacie.R.Beyer@maine.gov
Phases & Event
Meetings
Additional Resources & Topics of Interest

Adoption & Implementation

Commission Meeting: December 19, 2017
Commission Meeting: September 13, 2017
Commission Meeting: August 9, 2017

Pre-planning

Background Information