LPPF Community Contracts Program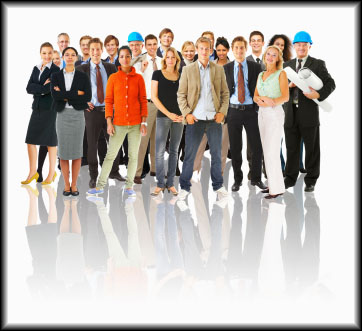 Stay up-to-date with events.
Download meeting minutes.
Review work plans.
List of Community Grantees and Public Health Liasons by District

Reports
Upcoming Events
Webinars
Webinar
Date
Social Cost of Lead Poisoning
10/29/2013
2013 LPPF Targeted Mailing
10/01/2013
Lead 101 - 2013 Update
05/14/2013
Lyme Disease Briefing
05/01/2013
Maine Tracking Network Demonstration
04/23/2013
Facilitated Lead Dust Test Train-the-Trainer
03/26/2013
Maine Lead Poisoning Data Update
03/05/2013
Lead in Drinking Water
12/11/2012

Lead Safe Housing Registry and 2012 Targeted Mailing Campaign

(Note: Due to a technical problem, the first 5 minutes of this webinar were not recorded.)

10/02/2012
Bed Bugs
04/24/2012
Well Water
03/27/2012
Radon
02/28/2012
Lead & Healthy Homes Policy Updates
12/13/2011
Carbon Monoxide Poisoning
11/08/2011
LPPF 2011 Targeted Mailing
10/04/2011
Adult Lead Poisoning and Exposure
09/20/2011
LPPF Evaluation
05/17/2011
Provider Outreach
04/26/2011
LPPF Educational Materials Update
03/22/2011
Lead 101 - Refresher
02/15/2011
Click on the links above to open a recording of each webinar. Each webinar is between 40 and 60 minutes long. For best sound quality, use headphones to listen to recordings.
Facilitated Lead Dust Testing Resources
Downloadable Materials
Document/Resource
Source
Size
Type
Lead Safe Housing Registry Bill Stuffer
Maine Department of Environmental Protection
62 KB
PDF*
Healthy Homes and Lead Poisoning Prevention Materials Matrix (May 2012)
Maine Childhood Lead Poisoning Prevention Program, Maine CDC, DHHS
74 KB
XLS*
Hardware Store Brochure
Maine Childhood Lead Poisoning Prevention Program, Maine CDC, DHHS
1 MB
PDF*
Hardware Store Poster
Maine Childhood Lead Poisoning Prevention Program, Maine CDC, DHHS
3 MB
PDF*
Hardware Store Poster Campaign Kit for Partners
Maine Childhood Lead Poisoning Prevention Program, Maine CDC, DHHS
272 KB
PDF*
Lead Paint Safety: A Field Guide for Painting, Home Maintenance, & Renovation Work
U.S. Housing and Urban Development
PDF*
Tipsheet 1: Testing your Child for Lead
Maine Childhood Lead Poisoning Prevention Program, Maine CDC, DHHS
879 KB
PDF*
Tipsheet 2: Cleaning up Lead Dust
Maine Childhood Lead Poisoning Prevention Program, Maine CDC, DHHS
117 KB
PDF*
Tipsheet 3: Sources of Lead
Maine Childhood Lead Poisoning Prevention Program, Maine CDC, DHHS
96 KB
PDF*
Tipsheet 4: Testing my Home for Lead
Maine Childhood Lead Poisoning Prevention Program, Maine CDC, DHHS
117 KB
PDF*
Tipsheet 5: Keeping your Child Away from Lead
Maine Childhood Lead Poisoning Prevention Program, Maine CDC, DHHS
532 KB
PDF*
Maine Childhood Lead Poisoning Prevention Program, Maine CDC, DHHS
336 KB
PDF*
Tipsheet 7:
Get Smart About Lead Paint
Maine Childhood Lead Poisoning Prevention Program, Maine CDC, DHHS
197 KB
PDF*
Tipsheet 9:
Hire RRP Certified Contractors
Maine Childhood Lead Poisoning Prevention Program, Maine CDC, DHHS
172 KB
PDF*
Tipsheet 10: Lead Poisoning: Do I need to worry?
Maine Childhood Lead Poisoning Prevention Program, Maine CDC, DHHS
82kb
PDF*
Get the Lead Out: Take Advantage of Unit Turnover
Maine Childhood Lead Poisoning Prevention Program, Maine CDC, DHHS
2.23 MB
PDF*
Don't take lead home from your job!
Maine Childhood Lead Poisoning Prevention Program, Maine CDC, DHHS
916 KB
PDF*
Don't Spread Lead - English
NE Lead Coord Committee
800 kb
PDF*
Don't Spread Lead - Spanish
NE Lead Coord Committee
800 kb
PDF*
Shared Resources