Executive Department Organizational Chart (PDF)
William Harwood, Public Advocate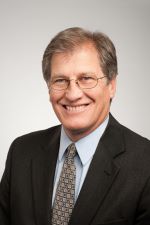 William S. Harwood has served as Maine Public Advocate since he was appointed by Governor Mills in January 2022. Prior to his appointment, Harwood served as Senior Advisor for Regulatory Affairs within the Governor's Energy Office.
Before joining the Governor's Energy Office, Harwood served as Senior Counsel at Verrill Dana in Portland. Over his four-decade legal career, he represented a wide range of entities, including utility customers, public utilities, renewable energy companies, technology companies, paper mills, and colleges and universities, in matters before state and federal regulatory agencies.
He is also an Adjunct Professor of Law at the University of Maine School of Law, where he has taught utility regulation and administrative law. 
Harwood has also served on the governing boards of Hearthstone Inc., Katahdin Institute, Legal Services for the Elderly, The Jackson Laboratory, Yarmouth Historical Society, Waynflete School, Maine Justice Foundation, and the Hurricane Island Foundation. He is a past recipient of the Muskie Access to Justice Award, the American Bar Association Pro Bono Publico Award, and the Howard Dana Award for Outstanding Service for his work promoting free legal services for the poor. 
Harwood is a graduate of Harvard University and Fordham University Law School. He lives in Yarmouth, Maine with his wife, Ellen, and has five grown children.
Bill may be reached via William.Harwood@maine.gov.
Andrew Landry, Deputy Public Advocate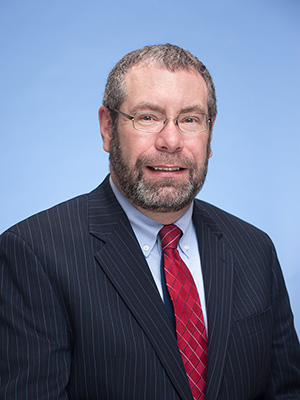 Andrew Landry joined the Public Advocate in July 2019. Before joining the office he was most recently a Partner at Preti Flaherty Beliveau & Pachios, LLP. He received his law degree from the University of Maine School of Law and his undergraduate degree from Syracuse University. Drew may be reached at Andrew.Landry@maine.gov
Nanette Ardry, Senior Counsel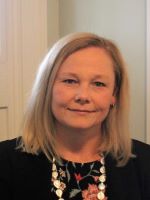 Nanette joined the Office of the Public Advocate in 2020, coming from Maine Revenue Services. During her years at MRS, Nanette served as Deputy Executive Director, General Counsel and Director of Appeals for the agency. She received her law degree from Seattle University School of Law and her undergraduate degree from Tufts University. Nanette may be reached at Nanette.M.Ardry@maine.gov
Susan Chamberlin, Senior Counsel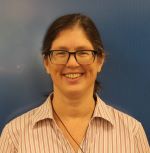 Susan Chamberlin joined Maine's Office of the Public Advocate as a senior counsel in December, 2019. Susan previously served as Consumer Advocate for the state of New Hampshire, appointed by Governor John Lynch. She has both government and private practice experience in the utility and energy fields. Susan is a graduate of Boston University School of Law and received her undergraduate degree from Connecticut College. Susan can be reached at Susan.W.Chamberlin@maine.gov
Kristina Winther, Senior Counsel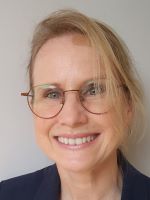 Kris joined the Office of the Public Advocate in 2021, coming from private practice for a small law office in Portland, Maine and before that as a solo practitioner. She received her law degree from Maine School of Law and her undergraduate degree from the Massachusetts Institute of Technology. Kris can be reached at Kristina.R.Winther@maine.gov
Ben Frech, Senior Assistant to Public Advocate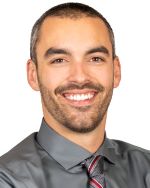 Ben joined the Office of the Public Advocate in 2021. Before joining the office, Ben held multiple positions within the Legislature. He was a legislative aide in the House Majority Office, receptionist and secretary for the Office of the Clerk of the House, and the committee clerk for the Joint Standing Committee on Energy, Utilities and Technology. Ben received his undergraduate degree from Northeastern University. Ben can be reached at Benjamin.J.Frech@maine.gov
Shareen Thompson, Special Assistant to Public Advocate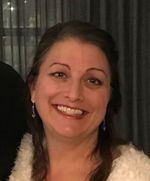 Shareen joined the Office of the Public Advocate in March 2018. Prior to joining the office, Shareen worked for the Maine Department of Labor, Office of the Commissioner, and brings with her countless years of diverse experience as a top-level administrative assistant. She received her associate degree in Executive Secretarial Science from Andover College. Shareen can be reached at Shareen.G.Thompson@maine.gov 
Paul Leparulo, Economic Analyst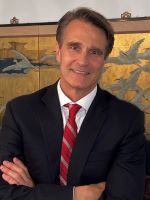 Paul joined the Public Advocate in 2019. He previously served as director and deputy director of the Governor's Office of Policy and Management and worked overseas conducting institutional equity research. Paul has graduate and undergraduate degrees in economics, an MBA, and is a Chartered Financial Analyst. He may be reached at A.Paul.Leparulo@maine.gov
Kiera Reardon, Consumer Advisor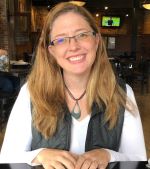 Kiera began her position as the Consumer Advisor with the Public Advocate in October 2014. Prior to joining the office, Kiera worked for the University of Maryland in public education and outreach. She received her undergraduate degree from the University of Maine and her Master of Science degree from the University of Vermont. Kiera may be reached at Kiera.Reardon@maine.gov