Rural Health and Primary Care
What's New and Featured Resources
---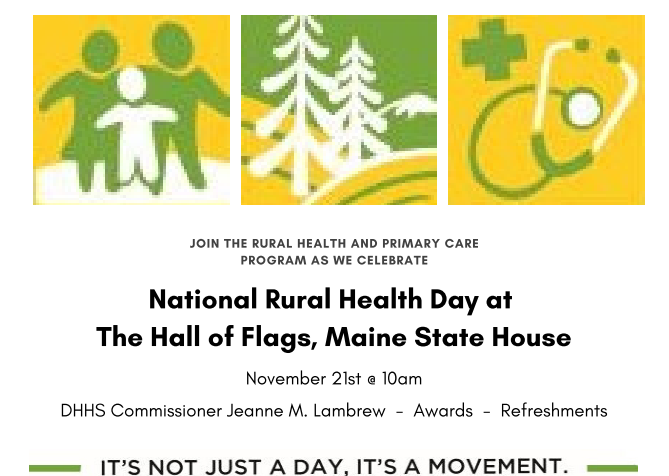 ---
J-1 Visa Waiver Program
Also known as the Conrad State 30 Program, the J-1 Visa Waiver Program helps address shortages of qualified doctors in rural areas. In exchange for a waiver of certain visa restrictions, including the two-year foreign residency requirement, international medical graduates agree to complete their medical training in the United States and practice primary care for at least three years at an eligible site.
All slots are currently filled. The next application cycle will begin on October 1, 2020.
Note to attorneys and future applicants: Updates to the J-1 Visa Waiver application process are likely to be enacted within the next year. Please check for new rules prior to preparing and submitting applications for the 2020 application cycle.
---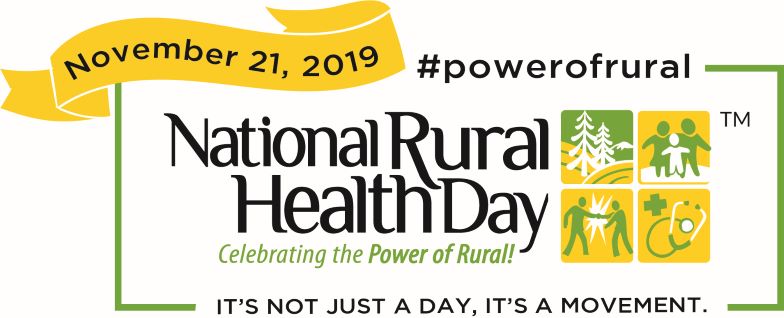 Let's Celebrate National Rural Health Day!
Help us showcase rural America and appreciate the good things that are happening in rural communities by entering The Rural Health and Primary Care Program's first annual Rural Health Photo Contest.
To participate, submit up to five photos with the Photo Entry Form beginning October 10 until November 10, 2019. Photos will be judged on quality, creativity, originality and how well the image relates to the contest theme, celebrating the beauty of rural Maine. The top 3 photos will be selected by Rural Health and Primary Care staff and the winners will be announced on National Rural Health Day, November 21, 2019.
For contest rules and additional information: Poster and Entry Form
How else can you show your support for rural health? Please consider implementing your own activity and sharing that activity with us. You may also sign on as a supporter of National Rural Health Day.
---

Public Health and Transportation Webinar Series Part One: Collaborating Together for Community Health
Part one of our public health and transportation webinar series will focus on how public health and transportation professionals can work together to support community health and well-being. This webinar will provide an opportunity for mobility management and transportation practitioners to hear from public health professionals on potential areas for collaboration between the two sectors, and discuss ideas for developing, implementing, and evaluating initiatives to improve community health.
---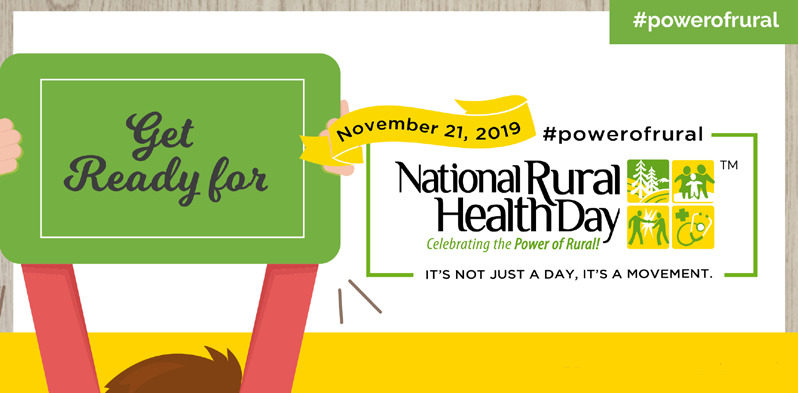 National Rural Health Day is November 21, 2019. Get Ready!
---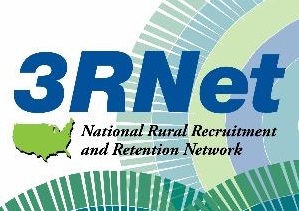 Free Educational Opportunity: 3RNet's 2019 Academy
As National Health Service Corps slots and State Loan Repayment Programs become more competitive, it is more important than ever to learn new strategies to recruit providers and then keep the providers that we have already incentivized to remain.
3RNet's 2019 webinar series, Recruiting for Retention Hierarchy: Building the Foundation, will examine the recruiting process - everything from planning and preparation to sourcing to closing the deal. Without a well defined recruitment process, employers will be hard pressed to succeed in recruitment efforts.
The Maine Rural Health and Primary Care Program is offering this educational opportunity to all working in Maine's rural and underserved facilities at no cost. Register Now!
---

The Shortage Designation Modernization Project and Auto HPSA Update
The Shortage Designation Project is a Health Resources and Services Administration (HRSA) initiative to modernize current shortage designation processes while maintaining transparency, accountability, and parity. The project is currently in Phase 2, which includes updates to all auto-HPSA facilities of the following types:
Federally Qualified Health Centers
Federally Qualified Health Center Look-Alikes
Tribally-Run Clinics
Urban Indian Organizations
Dual-Funded Tribal Health
Federally-Run Indian Health Service Clinics
Rural Health Clinics meeting NHSC site requirements
The impact analysis portion of the project is now complete and the portal is ready for use. The Maine Primary Care Office is in the process of analyzing data and initiating supplemental data rescores. Should HRSA accept the documentation that will be submitted, all 47 organizations should receive an additional two points for their mental health designation due to alcohol and substance misuse and approximately 75 percent of organizations should receive an additional point for their dental health designation due to lack of fluoridation. Nearest Sources of Care are currently under review.
Detailed information regarding the project can still be found at the Shortage Modernization Project Website. Please contact the office should you have any questions.
---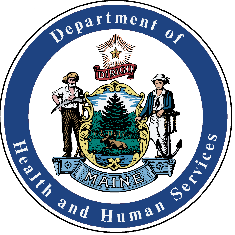 Live Workshop Opportunity!
Let 3RNet and the Maine Rural Health and Primary Care Program help make recruitment and retention easier. All Rural Health Clinic, FQHC and CAH leaders and HR Personnel are invited to join us for Recruitment for Retention: Strategies for Rural and Underserved Communities and RHC and FQHC Network kickoff meetings. This day-long event will be held on Thursday, September 12, 2019 at the Dirigo Conference Room, Bangor Savings Bank in Augusta. Topics will include: planning and preparation, sourcing candidates, screening candidates and follow up and follow through (retention). To register for this free workshop, complete the form (below) no later than September 9, 2019.
To register and for more information:
---

Maine Recognized for Quality Reporting and Improvement
HRSA's Federal Office of Rural Health Policy (FORHP) recognized ten states as top performers in their work to improve the quality of care at rural hospitals. The states – Pennsylvania, Massachusetts, Michigan, Utah, Alabama, Nebraska, Illinois, Maine, Minnesota, and Wisconsin – have engaged in the FORHP-funded Medicare Beneficiary Quality Improvement Project (MBQIP), a project across 45 states designed to help federally-designated Critical Access Hospitals (CAHs) improve patient outcomes through quality reporting. Before this project, there was no federal program focused on helping these low volume hospitals prioritize quality reporting and improvement.
Other announcements from the Office of Rural Health Policy: Week of July 11, 2019 (PDF)
---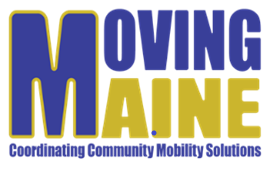 Networking/Learning Opportunity: Mobility Management Peer Learning Network
Join other transportation stakeholders on the third Tuesday of every other month from 12-1 to learn about mobility management from your peers. Each learning session will cover either a different aspect of mobility management or a different way mobility management is applied in Maine.
---

Funding Opportunity: Teaching Health Center Graduate Medical Education Program
The Health Resources and Services Administration is accepting applications for the fiscal year 2020 teaching Health Center Graduate Medical Education Program. The program provides funding to support the training of residents ina new or expanded primary care residency training program in rural and underserved communities. Eligible applicants are community-based ambulatory patient care centers that sponsors the training of an accredited primary care residency program. The application cycle closes on August 30, 2019.
---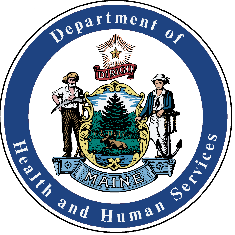 Now Available: Sentinel Events Newsletter
The latest newsletter prepared by the Sentinel Events Team of the Division of Licensing and Certification is now available. Errors in electronic health records, diagnostic overshadowing and medical malpractice are topics that are examined in this issue.
---
Save the Date: The Maine Committee on Trauma Annual Conference
The MCOT Annual Conference will be held on November 6, 2019 at the Samoset Resort in Rockport, Maine. This Conference is a shared endeavor of the Trauma Programs at Central Maine Medical Center, Northern Light Eastern Maine Medical Center and Maine Medical Center, in collaboration with Atlantic Partners EMS. The conference is designed for Physicians, Physician Assistants, Nurse Practitioners, Nurses, EMS Providers, and other clinicians. The educational focus is on current issues and trends in trauma and critical care.
Registration and conference details to follow.
---

National Health Service Corps (NHSC) Rural Community Loan Repayment Program (LRP) is open through July 18, 2019
A new National Health Service Corps Program, the Rural Community Loan Repayment Program, will expand and improve access to quality opioid and substance use disorder (SUD) treatment in our rural, underserved areas nationwide. Health care clinicians qualified to provide SUD treatment may be eligible for this loan repayment in return for service at an NHSC-approved SUD treatment facility.
---

Congratulations to Redington-Fairview General Hospital and Wabanaki Health and Wellness
Redington-Fairview General Hospital and Wabanaki Health and Wellness have recently received grants from the Health Resources and Services Administration to implement and sustain SUD/OUD prevention, treatment, and recovery services in rural communities.
For more information:
Other announcements from the Office of Rural Health Policy: Week of May 16, 2019 (PDF)
---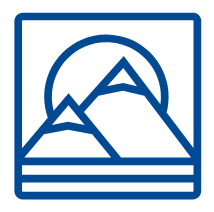 Certification Program for Primary Care Tax Credit
The Department of Health and Human Services has awarded the tax credit certification to eligible primary care professionals for tax year 2018. Certificates were awarded in accordance with 10-144 Chapter 298 – Rules Governing the Certification Program for Primary Care Tax Credit (effective date: May 19, 2016).
This serves as notice to unsuccessful applicants. No other notice will be sent. Unsuccessful applicants may reapply in a subsequent tax year.
The submission period for tax year 2019 will open next January. Applications will be made available on this website at that time.
---
Rural Medical Access Program
The application period is now closed for the Rural Medical Access Program (RMAP). RMAP provides financial incentives, in the form of reimbursement of insurance premiums, to ensure the availability of doctors who provide prenatal care and deliver babies in rural and underserved communities. Eligibility is determined by the The RHPCP in collaboration with the State Bureau of Insurance. The next application cycle will open in March 2020.
---

Attention: NHSC sites
Is your facility a National Health Service Corps site? If so, the primary care office division of the Rural Health and Primary Care Program would like to remind you that, in return for recruitment/retention resources and assistance, facilities must continually meet Program requirements. In addition, unless auto-approved, facilities must complete recertification applications once every three years. Program information and requirements are all outlined in the most recent NHSC Site Reference Guide (PDF). You may wish to pay particular attention to some areas of concern from some recent reviews:
Have you updated your nondiscrimination statement to include all protected categories? Not sure? Check out the poster (PDF).
Is your sliding fee schedule out-of-date? The 2019 guidelines are available.
Does your sliding fee policy have conditions beyond proof of family income and family size? Eligibility cannot include other factors such as assets, insurance status, participation in the Health Insurance Marketplace, citizenship, population type, etc. See page 16 of the Guide (PDF) and page 3 of the Information Package (PDF).
Please contact the Rural Health and Primary Care Program should you have any questions.
---

New Resource from RHIhub: Human Services to Support Rural Health
A new topic guide launched last month at the Rural Health Information Hub provides a comprehensive look at social determinants of health and the role that factors such as food assistance, job training, and safe housing play on the overall health of rural communities. The guide uses data from the U.S. Department of Agriculture's Economic Research Service and other federal data sources to scope social and economic well-being in rural areas, reviews federal assistance programs, and answers a list of frequently asked questions about integrating social services with health care.
Other announcements from the Office of Rural Health Policy: Week of April 4, 2019 (PDF)
---
---

New Data on Suicide Mortality and Drug Overdose Deaths
Using data from the National Vital Statistics System (NVSS), the Centers for Disease Control and Prevention (CDC) recently released a report on rates of suicide in the United States from 1999 to 2017. The data brief ranks suicide as the second leading cause of death for people aged 10-34 and the fourth leading cause for ages 35-54. For the most recent year studied, the age-adjusted suicide rate for the most rural counties was nearly twice (1.8 times) the rate for the most urban counties.
In a separate data brief from the CDC, the NVSS showed there were 70,237 drug overdose deaths in 2017. Maine was one of 20 states having a drug overdose death rate higher than the national rate (21.7 per 100,000).
Other announcements from the Federal Office of Rural Health Policy: Week of December 6, 2018 (PDF)
---

Evidence-based Toolkits for Rural Community Health
These step-by-step guideson subjects including care coordination, health promotion and community health workers, provide resources and examples drawn from evidence-based and promising programs for rural communities. The toolkits glean information from HRSA/FORHP-funded grant programs to showcase what works and why and are made available by NORC Walsh Center for Rural Health Analysis and the University of Minnesota Rural Health Research Center in collaboration with the Rural Health Information Hub.
Other announcements from the Federal Office of Rural Health Policy: Week of June 28, 2018 (PDF)
---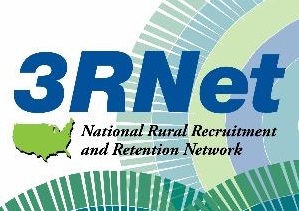 Are you an employer in a rural area looking for a health care provider? Are you a health care professional looking for an opportunity in Maine?
3Rnetis a national network that matches health care professionals with employers in rural areas. Register today! It is a free resource for both health care professionals and health care facilities located in rural Maine.
---
Promoting access to quality health care for Mainers living in rural and underserved areas.
Our Priorities
Increase resources and reduce costs for health care statewide with a focus on rural areas;
Facilitate communication among stakeholders on rural health issues;
Increase access to primary, mental and dental health care services for underserved populations;
Reduce geographic, financial, transportation and other barriers that prevent access to health care services.
---
Maine Rural Health Transformation Initiative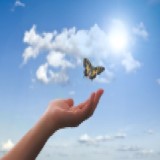 ---