Rural Health and Primary Care
What's New and Featured Resources
---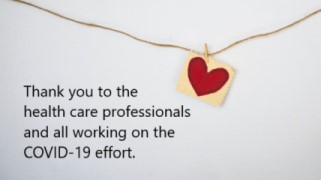 ---
Register Now for a Special Virtual Event
On Wednesday, May 27, 2020, Michelle Rathman of CEO Impact! Communications, Inc. will host an extraordinary virtual Impact! Live event for rural communities combating COVID-19 with Matt Probst, Medical Director of El Centro Family Health serving northern New Mexico. Their guests include authors Katherine Ortega Courtney, Ph.D. and Dominic Cappello, and members of the 100% Community San Miguel County coalition. They encourage you to register and invite your fellow community stakeholders.
Visit Doitwithimpact.live today to learn more and to register. There are a limited number of virtual seats for the live event so there is no time to delay!
Leave with the answers you need to put your community on the path to preparedness beyond a pandemic. For a preview of this Impact! Live conversation, listen to the latest episode of Rural Matters.
---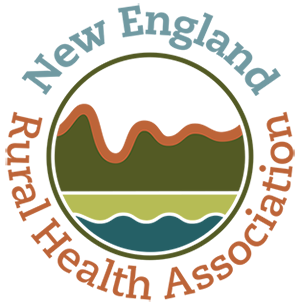 Resources from the New England Rural Health Association
Webinar: What Challenges are People with Chronic Disease Facing in the New COVID-19 Environment?
May 28, 2020 at 3:00pm
People with chronic conditions have always faced considerable challenges to manage their conditions. In an age of COVID-19, they face many new challenges, including not getting the routine care they need to monitor and manage their chronic disease. In this month's General Member Webinar, Dr. Betsy Thompson, Director of the Division for Heart Disease and Stroke Prevention at CDC and a Rear Admiral in the U.S. Public Health Service, will discuss some of the challenges we should understand and look at approaches that can help us inform the public in our states and territories.
Webinar: Rural Primary Care Tools and Resources for Managing Suicidal Ideation During COVID-19
Jun 2, 2020 2:00pm
Mental health professionals are predicting an increase in suicidal ideation as a result of the coronavirus pandemic (COVID-19). Part of the explanation has been tied to financial stress, role balance, and isolation. Individuals in rural communities may be experiencing these risks for suicidal ideations more acutely given rural people already disproportionately struggle with isolation and poverty. In rural communities primary care providers are an integral member of the mental health workforce and can play a pivotal role in identifying and managing suicidal ideation in their patients.
Resource: You are Not Alone: Resources on How to Stay Connected While Isolated
As a result of the current COVID-19 pandemic, Americans are required to be less social in order to avoid infecting themselves and others with the virus. Although the implementation of "physical distancing" - avoiding close contact with other individuals in order to avoid catching the virus yourself and passing it along - is necessary to prevent the current pandemic from worsening, the collapse in social contact is going to negatively affect those populations most vulnerable to isolation and loneliness. There are still ways to maintain social contact and get support.
---

National Health Service Corps (NHSC) is accepting applications for its loan repayment programs now through May 21, 2020
The National Health Service Corps (NHSC) is accepting applications for its three loan repayment programs: the NHSC Loan Repayment Program, the NHSC Substance Use Disorder Workforce Loan Repayment Program and the NHSC Rural Community Loan Repayment Program. Each program has a different Application and Program Guide with the detailed information you need to apply, including eligibility requirements, site information, documentation, and service requirements. Read the Application and Program Guide carefully before you start your application.
---

NHSC New Site Application Cycle Opens Soon
The 2020 National Health Service Corps (NHSC) New Site Application cycle will open for eligible health care sites on Tuesday, May 26 and will close on Tuesday, July 21 at 11:59 p.m. Program information and requirements are all outlined in the most recent NHSC Site Reference Guide (PDF). You may wish to pay particular attention to some areas of concern from some of our recent reviews:
---
Webinar: Rural Health and COVID-19
On Tuesday, May 12th at 4:00pm, federal leaders from the U.S. Departments of Health & Human Services (HHS) and Agriculture (USDA) will come together in a 60-minute presentation to highlight tools and resources specific to rural communities.
Other announcements from the Office of Rural Health Policy: Week of May 7, 2020 (PDF)
---
OSHA Guidelines
OSHA has developed guidance to help prevent worker exposure to SARS-CoV-2.
---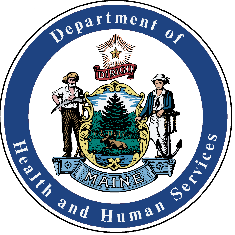 Now Available: Sentinel Events Newsletter
The latest newsletter prepared by the Sentinel Events Team of the Division of Licensing and Certification is available. Human factors in health care, risks in outpatient care, and Leapfrog ASC survey results are some of the topics covered.
---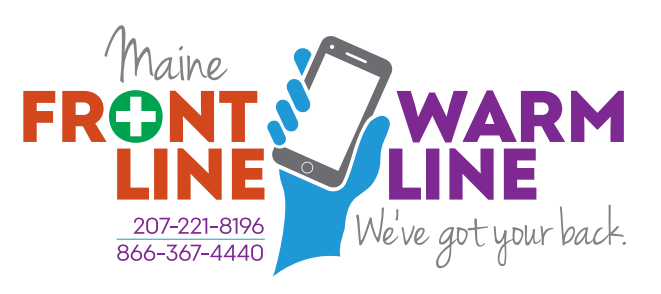 FrontLine WarmLine
A joint effort of the Maine Department of Health and Human Services (DHHS), Maine Department of Public Safety's Emergency Medical Services (EMS), Maine Association of Psychiatric Physicians, The Opportunity Alliance, Maine Psychological Association, and the Maine Chapter of the National Association of Social Workers, the FrontLine Warmline serves health care professionals, such as physicians, nurses and counselors, as well as emergency medical services personnel, law enforcement, and others who are directly responding to the pandemic in Maine.
The FrontLine WarmLine is available to clinicians and first responders from 8 am to 8 pm, 7 days a week by calling (207) 221-8196 or 866-367-4440.
---

On April 17, the Centers for Medicare & Medicaid Services (CMS) published guidance for Rural Health Clinics (RHCs) and Federally-Qualified Health Centers (FQHCs). Congress and CMS made several changes to the RHC and FQHC requirements and payments. These changes include new payment for telehealth services, expansion of virtual communication services, and revision of the home health agency shortage requirement for visiting nursing services, among others. The National Association of Rural Health Clinics (NARHC) recently hosted a webinar sponsored by FORHP to explain updates to RHC stakeholders.
Other announcements from the Office of Rural Health Policy:Week of April 23, 2020 (PDF)
---
Public Health Emergency Preparedness would like to invite you to join Maine Responds and the Maine Medical Reserve Corps (MRC) today!
What does Maine Medical Reserve Corps (MRC) do? – Our volunteer programs reinforce our state's public health infrastructure and support low-stress/no-fault exercise environments that test critical response capabilities. When MRC members are not responding to an emergency or disaster – the vast majority of the time – your focus will be on public health and emergency preparedness. The manner in which this work occurs varies by unit and is driven by each unit's and each volunteer's individual interests.
---
A piece by Beth Prusaczyk, PhD from the Dept. of Medicine Division of General Medical Sciences, Washington School of Medicine, St. Louis, MO to assist community stakeholders and/or those working with community stakeholders.
---
It is time to complete the 2020 census!
As of April 6th, only 36.2% of Mainers have completed the 2020 census. Health Professional Shortage Areas (HPSAs) and many other health care and community programs as outlined by Robert W. Glover and Kevin Fitzpatrick in the Bangor Daily News depend on a complete count. Please complete the 2020 census today and then encourage your friends, family, staff and others in your community to do so as well.
---

This fact sheet from the Substance Abuse and Mental Health Services Administration (SAMSHA) identifies the signs of stress and provides a set of practical tips and actions for relieving it during a crisis.
Other announcements from the Office of Rural Health Policy:Week of April 2, 2020 (PDF)
---
Recommended Resources and Helpful Links
Use the following resources to obtain information and monitor the COVID-19 efforts.
---
Maine Rural Health Transformation Initiative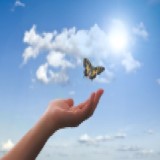 ---