Rural Health and Primary Care
What's New and Featured Resources
---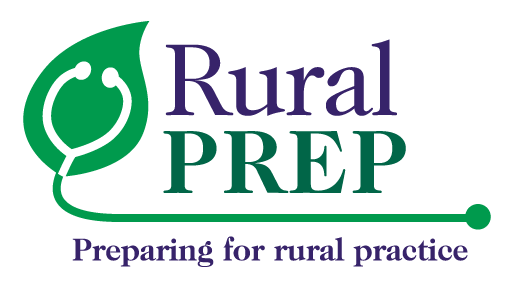 Webinar: Targeted Rural Health Education
A 2003 study revealed that only 1 in 10 Americans had proficiency with understanding health information. With healthcare access and internet connectivity issues, rural populations further struggle with just finding health information in the first place. Health education stories in local newspapers can offer solutions to these rural issues since surveys show that over 85 percent of rural residents get a weekly newspaper.
The Targeted Rural Health Education (TRHE) project provides health profession students with a unique opportunity: writing plain language health education stories based on topics from the community needs assessments or a clinical experience for publication in a rural newspaper.
June 27, 2019, 1:00pm to 2:00pm
For more information and to register:
---
Nominations sought for the newly created Interdepartmental Substance Use Disorders Coordinating Committee
HHS, in coordination with the Office of National Drug Control Policy (ONDCP), is seeking members for the Interdepartmental Substance Use Disorders Coordinating Committee, which was authorized by the SUPPORT for Patients and Communities Act Public Law 115-271.
Per the statute, the committee will be composed of both federal and nonfederal members. In addition to members from HHS and ONDCP, the federal members will include representatives from the Departments of Education, Housing and Urban Development, Justice, Labor, Social Security, Veteran Affairs and "other federal agencies that support or conduct activities or programs related to substance use disorders, as determined appropriate by the Secretary."
Non-Federal members, who will be appointed by the HHS Secretary, will include:
Individuals who have received treatment for a diagnosis of SUD;
Directors of state substance use agencies;
Representatives of leading research, advocacy or service organizations for adults with SUDs;
Physicians, licensed mental health professionals, advance practice registered nurses, or physician assistants with experience in treating individuals with SUDs;
SUD treatment professionals who provide treatment services at certified opioid treatment programs;
SUD treatment professionals who have research or clinical experience in working with racial and ethnic minority populations;
SUD treatment professionals who have research or clinical mental health experience in working with medically underserved populations;
State-certified SUD peer support specialist;
Drug court judge or judge with experience in adjudicating cases related to SUD;
Public safety officer with extensive experience in interacting with adults with a SUD; and
Individuals with experience providing services for homeless individuals with a SUD.
Applications are due June 14.
For more information and application process: Federal Register
---

Congratulations to Redington-Fairview General Hospital and Wabanaki Health and Wellness
Redington-Fairview General Hospital and Wabanaki Health and Wellness have recently received grants from the Health Resources and Services Administration to implement and sustain SUD/OUD prevention, treatment, and recovery services in rural communities.
For more information:
Other announcements from the Office of Rural Health Policy: Week of May 16, 2019 (PDF)
---

Apply now for the 2019 Nurse Corps Scholarship Program
The 2019 NHSC Scholarship Program is accepting applications now through Tuesday, May 21, 2019.
As a student accepted or enrolled in a diploma, associate, baccalaureate, or graduate degree nursing program, you can receive funding for tuition, fees, and other educational costs.
In exchange, you must work at an eligible facility with a critical shortage of nurses—a Critical Shortage Facility (CSF)—upon graduation.
---

Funding Opportunity: RCORP-Medication-Assisted Treatment Expansion (HRSA-19-102)
Successful RCORP-Medication-Assisted Treatment Expansion (MAT Expansion) award recipients will receive up to $725,000 for a three-year period of performance to establish or expand medication-assisted treatment (MAT) in eligible hospitals, health clinics, or tribal organizations located in high-risk rural communities. The deadline to apply is Monday, June 10.
---

Free Webinars for Rural Hospital and Health Care Personnel
The Solution to Maintaining Consistent Orthopedic and General Surgery Practice in Rural Hospitals
May 23, 2019, 3:00pm to 4:00pm
Dr. John Campbell will present solutions to the ongoing challenge of providing consistent orthopedic and general surgical services coverage in rural facilities.
How Enterprise Imaging Can Reduce Operational and Capital Expenditures in Rural Hospitals
May 23, 2019, 3:00pm to 4:00pm
The goal of Enterprise Imaging is to harmonize patient medical records, images and reports giving you a single view of the patient – a longitudinal health record accessible virtually anytime, anywhere. This is a strategy that should be embraced by all rural providers because it makes facilities more efficient and improves health outcomes. In this session, you will see how Enterprise Imaging can be scaled to the rural healthcare environment ultimately reducing operational and CapEx costs.
For more information and to register:
---

May 12 - 18 is National Women's Health Week
The 20th annual National Women's Health Week kicks off on Mother's Day, May 12, and is celebrated through May 18, 2019. The U.S. Department of Health and Human Services' Office on Women's Health leads National Women's Health Week to encourage all women to be as healthy as possible.
Other announcements from the Office of Rural Health Policy: Week of May 9, 2019 (PDF)
---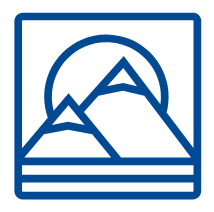 Certification Program for Primary Care Tax Credit
The Department of Health and Human Services has awarded the tax credit certification to eligible primary care professionals for tax year 2018. Certificates were awarded in accordance with 10-144 Chapter 298 – Rules Governing the Certification Program for Primary Care Tax Credit (effective date: May 19, 2016).
This serves as notice to unsuccessful applicants. No other notice will be sent. Unsuccessful applicants may reapply in a subsequent tax year.
The submission period for tax year 2019 will open next January. Applications will be made available on this website at that time.
---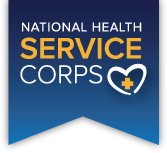 Become an NHSC Site
Eligible health care facilities can apply to become National Health Service Corps (NHSC) approved sites now through May 30, 2019.
---
---

Northeast Telehealth Resource Center Regional Conference
This two-day conference to be held June 17-18 in Portland, Maine features a keynote presentation by Chris Gibbons, MD, MPH - Chief Health Innovation Adviser, FCC and the Future for Digital Health, a special panel on Federal and Regional Telehealth Policy Perspectives, and other key topics from national and regional telehealth leaders. There are more than fifteen breakout sessions on a wide variety of areas including: strategies for planning and sustaining telehealth programs, telehealth use cases across various environments, models for serving vulnerable populations through telehealth, and more. This year's event also includes a Pre-Conference Telebehavioral Health Workshop: "A Provider's Guide to TeleMental Health: Key Concepts and Use Cases", and two hands-on technology labs with the National Telehealth Technology Assessment Resource Center.
For more information: Conference website
---

Register now for the HRSA Virtual Job Fair for the Health Workforce
Practicing clinicians and those in training can register for this online job fair to learn about job opportunities in underserved communities. Connect to the 3.5-hour event on Wednesday, May 22 at 6:45 pm using any device with access to the internet and interact with employers in real time.
Other announcements from the Office of Rural Health Policy: Week of May 2, 2019 (PDF)
---
Apply Now! Rural Medical Access Program
The RHPCP is accepting applications for the Rural Medical Access Program (RMAP). RMAP provides financial incentives, in the form of reimbursement of insurance premiums, to ensure the availability of doctors who provide prenatal care and deliver babies in rural and underserved communities. Eligibility is determined by the The RHPCP in collaboration with the State Bureau of Insurance. The application deadline has been extended until May 10, 2019.
---

Attention: NHSC sites
Is your facility a National Health Service Corps site? If so, the primary care office division of the Rural Health and Primary Care Program would like to remind you that, in return for recruitment/retention resources and assistance, facilities must continually meet Program requirements. In addition, unless auto-approved, facilities must complete recertification applications once every three years. Program information and requirements are all outlined in the most recent NHSC Site Reference Guide (PDF). You may wish to pay particular attention to some areas of concern from some recent reviews:
Have you updated your nondiscrimination statement to include all protected categories? Not sure? Check out the poster (PDF).
Is your sliding fee schedule out-of-date? The 2019 guidelines are available.
Does your sliding fee policy have conditions beyond proof of family income and family size? Eligibility cannot include other factors such as assets, insurance status, participation in the Health Insurance Marketplace, citizenship, population type, etc. See page 16 of the Guide (PDF) and page 3 of the Information Package (PDF).
Please contact the Rural Health and Primary Care Program should you have any questions.
---

New Resource from RHIhub: Human Services to Support Rural Health
A new topic guide launched last month at the Rural Health Information Hub provides a comprehensive look at social determinants of health and the role that factors such as food assistance, job training, and safe housing play on the overall health of rural communities. The guide uses data from the U.S. Department of Agriculture's Economic Research Service and other federal data sources to scope social and economic well-being in rural areas, reviews federal assistance programs, and answers a list of frequently asked questions about integrating social services with health care.
Other announcements from the Office of Rural Health Policy: Week of April 4, 2019 (PDF)
---

Congratulations to Northern Maine Medical Center
The National Rural Health Association (NRHA) has named the 20 highest-ranked prospective payment system hospitals in the country based on an evaluation by The Chartis Center for Rural Health using iVantage Health Analytics' Hospital Strength Index.
The determining factors for the top 20 rural community hospitals were based on eight indices: inpatient market share, outpatient market share, quality, outcomes, patient perspective, cost, charge, and financial stability.
For more information:
---

Rural Hospitals in Financial Distress: What We Know and What to Do
The Center for Optimizing Rural Health Technical Advisory Center is a HRSA/FORHP-funded initiative with the goal of understanding economic challenges, community health needs and resources, and finding ways rural hospitals and communities can keep needed care locally. This webinar, to be held on Thursday, March 7 at 1:00 pm, will explore the common factors among rural hospitals in financial distress and offer practical advice to address those topics.
Other announcements from the Federal Office of Rural Health Policy: Week of March 7, 2019 (PDF)
---

Addressing the Burden of COPD in Rural America
In 2018, data from the Centers for Disease Control and Prevention revealed significantly higher estimates in rural areas of adult prevalence, Medicare hospitalizations, and deaths from chronic obstructive pulmonary disease (COPD), a respiratory condition that makes breathing difficult. In this hour-long presentation to be held on Thursday, March 14 at 2:00 pm, members of the National Advisory Committee on Rural Health and Human Services will discuss their report and recommendations on rural-urban disparities for COPD, and shed light on a patient's perspective living with the disease.
Other announcements from the Federal Office of Rural Health Policy: Week of February 28, 2019 (PDF)
---

Check it out! Rural Connect™: Increasing HPV Vaccination Rates in Rural and Underserved Settings
Using secure, fully-interactive videoconferencing, participants will connect with content experts and other community providers in real time to discuss challenging cases and share best practices. The mentorship and peer support provided during the Rural Connect™ sessions will enable providers working with rural and underserved populations to manage the complex needs of their patients. Participants can join using their computer, tablet, or even smart phone through an internet-based platform called Zoom and are not required to leave their workplace to attend. Each activity will consist of a brief didactic segment, followed by a case presentation, review, and discussion. Participants can receive continuing education credit for each Rural Connect™ session attended.
The next session will be held on April 3rd.
---

The Shortage Designation Modernization Project and Auto HPSA Update
The Shortage Designation Project is a Health Resources and Services Administration (HRSA) initiative to modernize current shortage designation processes while maintaining transparency, accountability, and parity. The project is currently in Phase 2, which includes updates to all auto-HPSA facilities of the following types:
Federally Qualified Health Centers
Federally Qualified Health Center Look-Alikes
Tribally-Run Clinics
Urban Indian Organizations
Dual-Funded Tribal Health
Federally-Run Indian Health Service Clinics
Rural Health Clinics meeting NHSC site requirements
Facilities should have received correspondence from HRSA by email previewing the impact of the update. Please contact the Rural Health and Primary Care Program if:
This correspondence has not yet been received.
If the information needs to be updated.
You have questions regarding the Project.
Detailed information regarding the project can be found at the Shortage Modernization Project Website. ***Please note that the federal office has notified states that the update will not take place until Summer 2019.***
---
---
J-1 Visa Waiver Program
Also known as the Conrad State 30 Program, the J-1 Visa Waiver Program helps address shortages of qualified doctors in rural areas. In exchange for a waiver of certain visa restrictions, including the two-year foreign residency requirement, international medical graduates agree to complete their medical training in the United States and practice primary care for at least three years at an eligible site.
All slots are currently filled. The next application cycle will begin on October 1, 2019.
Related resources:
---

New Data on Suicide Mortality and Drug Overdose Deaths
Using data from the National Vital Statistics System (NVSS), the Centers for Disease Control and Prevention (CDC) recently released a report on rates of suicide in the United States from 1999 to 2017. The data brief ranks suicide as the second leading cause of death for people aged 10-34 and the fourth leading cause for ages 35-54. For the most recent year studied, the age-adjusted suicide rate for the most rural counties was nearly twice (1.8 times) the rate for the most urban counties.
In a separate data brief from the CDC, the NVSS showed there were 70,237 drug overdose deaths in 2017. Maine was one of 20 states having a drug overdose death rate higher than the national rate (21.7 per 100,000).
Other announcements from the Federal Office of Rural Health Policy: Week of December 6, 2018 (PDF)
---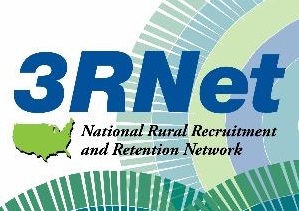 Free Educational Opportunity: 3RNet's 2018 Academy
As National Health Service Corps slots and State Loan Repayment Programs become more competitive, it is more important than ever to keep providers that we have already incentivized to come to the state.
3RNet is hosting an online academy, Retention Strategies: Saving Money and Fostering Quality through Workforce Engagement. The 2018 Academy will examine retention strategies that save money and encourage quality care by engaging your current workforce.
The Maine Rural Health and Primary Care Program is offering this educational opportunity to all Maine facilities at no cost. We encourage everyone to participate.
---

Evidence-based Toolkits for Rural Community Health
These step-by-step guideson subjects including care coordination, health promotion and community health workers, provide resources and examples drawn from evidence-based and promising programs for rural communities. The toolkits glean information from HRSA/FORHP-funded grant programs to showcase what works and why and are made available by NORC Walsh Center for Rural Health Analysis and the University of Minnesota Rural Health Research Center in collaboration with the Rural Health Information Hub.
Other announcements from the Federal Office of Rural Health Policy: Week of June 28, 2018 (PDF)
---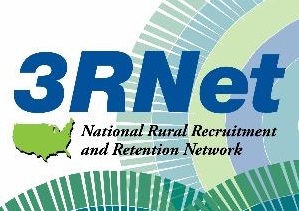 Are you an employer in a rural area looking for a health care provider? Are you a health care professional looking for an opportunity in Maine?
3Rnetis a national network that matches health care professionals with employers in rural areas. Register today! It is a free resource for both health care professionals and health care facilities located in rural Maine.
---
Promoting access to quality health care for Mainers living in rural and underserved areas.
Our Priorities
Increase resources and reduce costs for health care statewide with a focus on rural areas;
Facilitate communication among stakeholders on rural health issues;
Increase access to primary, mental and dental health care services for underserved populations;
Reduce geographic, financial, transportation and other barriers that prevent access to health care services.