Rural Health and Primary Care
What's New and Featured Resources
---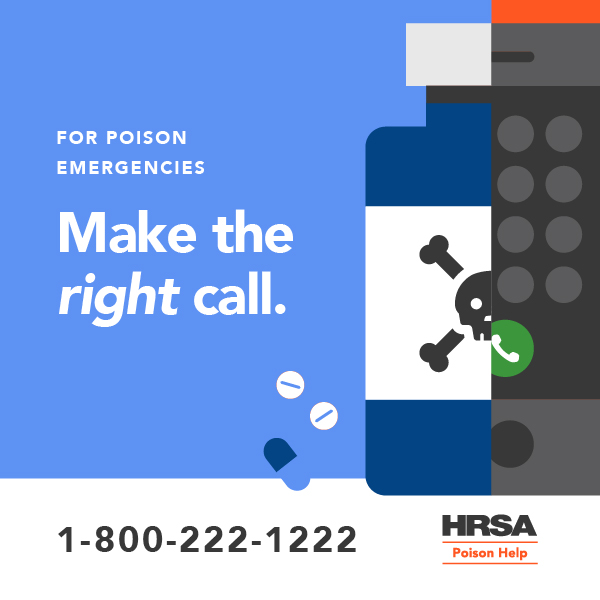 It's National Poison Prevention Week
National Poison Prevention Week raises awareness of poison prevention nationwide during the third full week of March every year. The week is an opportunity to highlight the dangers of poisonings for people of all ages and promote community involvement in poisoning prevention.
Other announcements from the Office of Rural Health Policy: Week of March 21, 2019 (PDF)
---
Apply now for the Rural Medical Access Program
The RHPCP is accepting applications for the Rural Medical Access Program (RMAP). RMAP provides financial incentives, in the form of reimbursement of insurance premiums, to ensure the availability of doctors who provide prenatal care and deliver babies in rural and underserved communities. Eligibility is determined by the The RHPCP in collaboration with the State Bureau of Insurance. Applications must be submitted by May 3, 2019.
---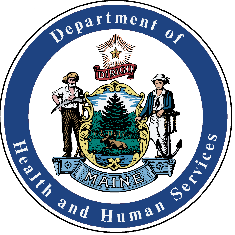 Don't Miss RHPCP's Readmission Reduction Collaboration
There is still time to register for this free educational opportunity. Join your colleagues for this day-long event.
When: April 8, 2019
Where: Augusta
Cost: Free
Deadline: Extended to March 29th
---

Congratulations to Northern Maine Medical Center
The National Rural Health Association (NRHA) has named the 20 highest-ranked prospective payment system hospitals in the country based on an evaluation by The Chartis Center for Rural Health using iVantage Health Analytics' Hospital Strength Index.
The determining factors for the top 20 rural community hospitals were based on eight indices: inpatient market share, outpatient market share, quality, outcomes, patient perspective, cost, charge, and financial stability.
For more information:
---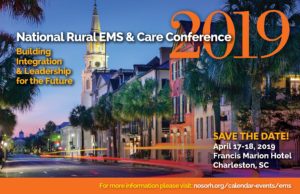 National Rural EMS & Care Conference
Attention EMS personnel: NOSORH, The National Association of State EMS Officials, The Joint Committee on Rural Emergency Care, and the South Carolina Office of Rural Health invite you to join them on April 17 – 18, 2019 in Charleston, South Carolina for the 5th Annual National Rural EMS & Care Conference.
Invited attendees include rural EMS directors, medical directors and officers, rural healthcare providers, state EMS officials, state rural health officials, hospital administrators, elected officials, federal agency officials, and other EMS partners.
For more information: Conference website
---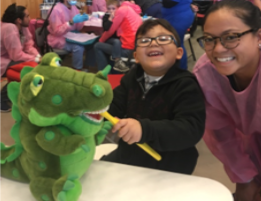 NYU Dentistry and Washington County Children's Program (WCCP) continues to partner to bring no-cost dental care to Downeast Maine. The Dental Outreach Program in Machias will take place April 8 – April 13 (closed Thursday, April 11) at the Lee Pellon Event Center located at 90 Main Street, behind the Subway Restaurant.
For more information: Program Flyer (PDF)
---

Rural Hospitals in Financial Distress: What We Know and What to Do
The Center for Optimizing Rural Health Technical Advisory Center is a HRSA/FORHP-funded initiative with the goal of understanding economic challenges, community health needs and resources, and finding ways rural hospitals and communities can keep needed care locally. This webinar, to be held on Thursday, March 7 at 1:00 pm, will explore the common factors among rural hospitals in financial distress and offer practical advice to address those topics.
Other announcements from the Federal Office of Rural Health Policy: Week of March 7, 2019 (PDF)
---

Addressing the Burden of COPD in Rural America
In 2018, data from the Centers for Disease Control and Prevention revealed significantly higher estimates in rural areas of adult prevalence, Medicare hospitalizations, and deaths from chronic obstructive pulmonary disease (COPD), a respiratory condition that makes breathing difficult. In this hour-long presentation to be held on Thursday, March 14 at 2:00 pm, members of the National Advisory Committee on Rural Health and Human Services will discuss their report and recommendations on rural-urban disparities for COPD, and shed light on a patient's perspective living with the disease.
Other announcements from the Federal Office of Rural Health Policy: Week of February 28, 2019 (PDF)
---
Certification Program for Primary Care Tax Credit
Applications for the Primary Care Access Tax Credit Certification Program (Tax Year 2018) are now available. Eligible candidates are encouraged to apply. Awards are made on a first come, first served basis to eligible candidates who submit complete applications with all necessary supporting documentation. Please follow the instructions carefully.
The application deadline has been extended. Submissions postmarked by March 4th will be considered for eligibility.
---

Applications are being accepted for the Nurse Corps Loan Repayment Program now through March 28, 2019
The Nurse Corps Loan Repayment Program supports registered nurses (RNs), advanced practice registered nurses (APRNs), and nurse faculty by paying up to 85 percent of their unpaid nursing education debt. In exchange, participants serve for at least two years at a health care facility with a critical shortage of nurses or, for nurse faculty, at an eligible school of nursing.
Before you start your application, carefully read the 2019 Application and Program Guidance. It has the detailed information you need to apply.
---

Vulnerable Rural Hospitals Assistance Program (VRHAP)
The VRHAP is a cooperative agreement that was recently awarded to Texas A&M to provide targeted in-depth assistance to rural hospitals. As part of this agreement, the newly-created Center for Optimizing Rural Health Team will provide educational materials, reasearch and a website. Two tiers have been determined through a competitive application process. Congratulations go to Maine's Tier One recipient, Penobscot Valley Hospital, and Maine's Tier Two recipient, a cohort of four Maine hospitals: C.A. Dean Hospital in Greenville, Sebasticook Valley Hospital in Pittsfield, Mayo Regional Hospital in Dover-Foxcroft and Calais Regional Hospital in Calais.
---
Notice of Funding Opportunity: Rural Communities Opioid Response Program-Implementation
The purpose of this program is to support treatment for and prevention of substance use disorder, including opioid abuse in rural communities at the highest risk for substance use disorder. Details have been posted at grants.gov
---

Free Webinar: Innovative Risk Collaboration Drives Bottom Line Success
Healthcare providers are coming together to survive and succeed by collaborating with innovative ways and bringing tried and true strategies implemented by large hospital systems for years to community hospitals.
Join a panel of experts as they explain a proven strategy for gaining greater cost control and realizing measurable ROI from your employee health spend.
---

Check it out! Rural Connect™: Increasing HPV Vaccination Rates in Rural and Underserved Settings
Using secure, fully-interactive videoconferencing, participants will connect with content experts and other community providers in real time to discuss challenging cases and share best practices. The mentorship and peer support provided during the Rural Connect™ sessions will enable providers working with rural and underserved populations to manage the complex needs of their patients. Participants can join using their computer, tablet, or even smart phone through an internet-based platform called Zoom and are not required to leave their workplace to attend. Each activity will consist of a brief didactic segment, followed by a case presentation, review, and discussion. Participants can receive continuing education credit for each Rural Connect™ session attended.
The next session will be held on March 15th.
---

The Shortage Designation Modernization Project and Auto HPSA Update
The Shortage Designation Project is a Health Resources and Services Administration (HRSA) initiative to modernize current shortage designation processes while maintaining transparency, accountability, and parity. The project is currently in Phase 2, which includes updates to all auto-HPSA facilities of the following types:
Federally Qualified Health Centers
Federally Qualified Health Center Look-Alikes
Tribally-Run Clinics
Urban Indian Organizations
Dual-Funded Tribal Health
Federally-Run Indian Health Service Clinics
Rural Health Clinics meeting NHSC site requirements
Facilities should have received correspondence from HRSA by email previewing the impact of the update. Please contact the Rural Health and Primary Care Program if:
This correspondence has not yet been received.
If the information needs to be updated.
You have questions regarding the Project.
Detailed information regarding the project can be found at the Shortage Modernization Project Website.
---

The Leapfrog Group Names Its 2018 Top Rural Hospitals
"Leapfrog is proud to recognize the recipients of our most elite award for safety and quality," said Leah Binder, president and CEO of The Leapfrog Group. "We're encouraged by the hard work of Top Hospitals, as well as all of the hospitals that compete for this award. Their transparency and determination delivers the best possible care in their communities."
Maine's Award Recipients:
LincolnHealth
Rumford Hospital
Bridgton Hospital
Sebasticook Valley Hospital
Blue Hill Memorial Hospital
Waldo County General Hospital
Northern Maine Medical Center
---
J-1 Visa Waiver Program
Also known as the Conrad State 30 Program, the J-1 Visa Waiver Program helps address shortages of qualified doctors in rural areas. In exchange for a waiver of certain visa restrictions, including the two-year foreign residency requirement, international medical graduates agree to complete their medical training in the United States and practice primary care for at least three years at an eligible site.
All slots are currently filled. The next application cycle will begin on October 1, 2019.
Related resources:
---

New Data on Suicide Mortality and Drug Overdose Deaths
Using data from the National Vital Statistics System (NVSS), the Centers for Disease Control and Prevention (CDC) recently released a report on rates of suicide in the United States from 1999 to 2017. The data brief ranks suicide as the second leading cause of death for people aged 10-34 and the fourth leading cause for ages 35-54. For the most recent year studied, the age-adjusted suicide rate for the most rural counties was nearly twice (1.8 times) the rate for the most urban counties.
In a separate data brief from the CDC, the NVSS showed there were 70,237 drug overdose deaths in 2017. Maine was one of 20 states having a drug overdose death rate higher than the national rate (21.7 per 100,000).
Other announcements from the Federal Office of Rural Health Policy: Week of December 6, 2018 (PDF)
---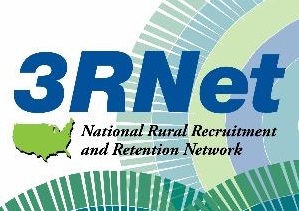 Free Educational Opportunity: 3RNet's 2018 Academy
As National Health Service Corps slots and State Loan Repayment Programs become more competitive, it is more important than ever to keep providers that we have already incentivized to come to the state.
3RNet is hosting an online academy, Retention Strategies: Saving Money and Fostering Quality through Workforce Engagement. The 2018 Academy will examine retention strategies that save money and encourage quality care by engaging your current workforce.
The Maine Rural Health and Primary Care Program is offering this educational opportunity to all Maine facilities at no cost. We encourage everyone to participate.
---

Evidence-based Toolkits for Rural Community Health
These step-by-step guideson subjects including care coordination, health promotion and community health workers, provide resources and examples drawn from evidence-based and promising programs for rural communities. The toolkits glean information from HRSA/FORHP-funded grant programs to showcase what works and why and are made available by NORC Walsh Center for Rural Health Analysis and the University of Minnesota Rural Health Research Center in collaboration with the Rural Health Information Hub.
Other announcements from the Federal Office of Rural Health Policy: Week of June 28, 2018 (PDF)
---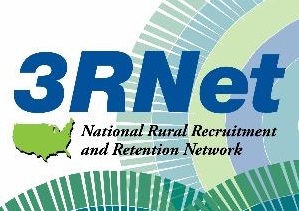 Are you an employer in a rural area looking for a health care provider? Are you a health care professional looking for an opportunity in Maine?
3Rnetis a national network that matches health care professionals with employers in rural areas. Register today! It is a free resource for both health care professionals and health care facilities located in rural Maine.
---
Promoting access to quality health care for Mainers living in rural and underserved areas.
Our Priorities
Increase resources and reduce costs for health care statewide with a focus on rural areas;
Facilitate communication among stakeholders on rural health issues;
Increase access to primary, mental and dental health care services for underserved populations;
Reduce geographic, financial, transportation and other barriers that prevent access to health care services.