Rural Health and Primary Care
Where we've been, where we are and where we are going...
What's New and Featured Resources
---
Primary and Dental Tax Credits Accepting Applications Now
"The Primary Care and Dental Tax Credit Programs are accepting applications until February 17th, 2023. This program provides a tax credit on income tax returns to eligible Dentists (DMDs or DDSs), Advanced Practice Registered Nurses, Physicians, Physician Assistants, and Registered Nurses.
To be eligible, the provider must practice in an eligible Primary Care Health Professional Sshortage Area (HPSA) or Medically Underserved Area/Population (MUA/P). If you are unsure if your facility qualifies, please visit this website: https://data.hrsa.gov/tools/shortage-area.
The online application will ask you to upload various documents, this includes but is not limited to: https://submit.link/10R.
A verification of full, permanent licensure in Maine. Must come from this website:https://www.pfr.maine.gov/almsonline/almsquery/SearchIndividual.aspx.
An employment contract that indicates that you have been practicing full time at the designated work location for a minimum of six months from the date of your application.
Verification of Educational Debt form (attached here). You can submit as many of these as needed so that all of your educational loans can be represented.
Educational Loan statement that is: On official letterhead or other clear verification that it comes from the lender/holder, includes the name of the borrower, Contains the account number, includes the date of the statement (cannot be more than 45 days from the date of application submission), and includes the current outstanding balance (principal and interest) or the current payoff balance.
If you would like to apply, the application can be found here:
If you have any questions, please email erica.dyer@maine.gov to get those questions answered.
---
New Funding Opportunity Available
The Health Resources and Services Administration (HRSA) released a new Notice of Funding Opportunity (NOFO) to expand access to anesthesia services, especially to rural, urban, and tribal underserved communities nationwide. The Nurse Anesthetist Traineeship (NAT) Program | HRSA) aims to increase the supply and distribution of new certified registered nurse anesthetists who deliver evidence-based, high quality, and safe anesthesia and pain management services. Eligible applicants include: Accredited schools of nursing, nursing centers, academic health centers, tribes and tribal organizations, and state or local governments and other nonprofit private or public entities determined appropriate by the HHS Secretary.
For more information, see the NOFO. Applications are due by February 10, 2023.
---
The Rural health, Oral Health and Primary Care Program would like to congratulate each of this years' Community Star Winners. Each year, the National Organization of State Offices of Rural Health (NOSORH) selects a Community Star from each of the 50 states. This year, Maine's Community Star is the Maine Oral Health Collaborative Alliance (MOHCA) which is comprised of 5 Safety Net Dental Clinics from all over the state of Maine.
If you would like to see all 50 Community stars, you can view it here (NRHD Community Stars 2022 (calameo.com)).
Happy National Rural Health Day, 2022.
---

Region 1 - Boston
Connecticut, Maine, Massachusetts, New Hampshire, Rhode Island, and Vermont
Rural Communities Opioid Response Program-RCORP-Overdose Response HRSA-23-038
Up to $12M to address immediate overdose needs in rural communities
WHAT IT DOES
Over the one-year period of performance, grant recipients will implement activities that address their rural communities' most immediate needs related to the drug overdose crisis. Recipients can select from a list of allowable activities (pp. 6-7 in the Notice of Funding Opportunity (NOFO) that aim to improve access to, capacity for, and sustainability of rural substance use disorder (SUD) services, including but not limited to:
Purchasing and distributing naloxone, fentanyl test strips, or other relevant supplies within the target rural service area.
Enhancing capacity to provide mobile crisis intervention services for individuals with SUD in the target rural service area.
Offering certification, formalized training programs, and/or professional mentorship opportunities to enhance providers' ability to care for individuals with SUD.
For a complete list of allowable activities, see s 6-7 of the NOFO.
WHO DOES IT SERVE
This program provides funds to support immediate responses to the overdose crisis in rural areas.
Delivery of all services supported by the RCORP-Overdose Response program must exclusively occur in HRSA-designated rural counties and rural census tracts, as defined by the
Rural Health Grants Eligibility Analyzer: https://data.hrsa.gov/tools/rural-health.
AWARD INFORMATION
Approximately $12 million for 40 awards (up to $300,000 per award)
One year period of performance (September 1, 2023 – August 31, 2024)
WHO CAN APPLY
All domestic public or private, non-profit or for- profit entities, including:
Community-based organizations
Federally-recognized tribes
Tribal organizations
State Offices of Rural Health
State, local and territorial governments
Institutions of higher education
Faith-based organizations
HOW TO APPLY
Visit https://www.grants.gov/web/grants/view-opportunity.html?oppId=342804.
Applications are due by January 19, 2023.
There will be a technical assistance webinar for applicants on November 10 from 1:00-2:30 pm ET.
See page iii of the NOFO for information on how to access the webinar.
For more funding opportunities, visit: hrsa.gov/grants
---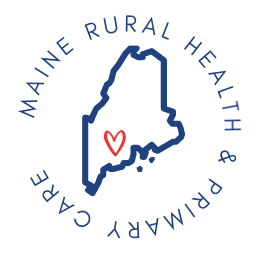 The J-1 Waiver Guide (PDF) is available for 2022. Please make sure you review the guide carefully to prepare for the minor changes to the program. If you have any questions or need assistance do not hesitate to contact the office.
Please remember that we are requiring preapproval applications submitted on Smartsheets. The Smartsheet link will become active on October 3, 2022, at 9:00 AM.
---
The Northern Border Region: A Health-Focused Landscape Analysis
The Maine Rural Health Research Center has released a Chartbook examining population health and healthcare access for Maine, New Hampshire, New York, and Vermont, and for the region overall. Identifies strengths and assets of the Northern Border region states, as well as opportunities for improvement. Features demographics and statistics on quality of care, health outcomes, health behaviors, mortality rates and causes, Health Professional Shortage Areas, telehealth policies, and telehealth grants awarded from 2018-2021. Includes maps showing locations of substance use treatment facilities, Rural Health Clinics, Federally Qualified Health Centers, and hospitals.
---
Check out the Updates:
Dental Clinics and Services for Maine Residents and Maine's School Oral Health Program Handbook
and check out the
Oral Health Program Poster Contest winners!
---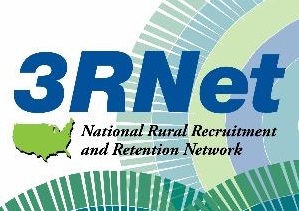 Are you an employer in a rural area looking for a health care provider? Are you a health care professional looking for an opportunity in Maine?
3RNet is a national network that matches health care professionals with employers in rural areas. Register today! It is a free resource for both health care professionals and health care facilities located in rural Maine.
---

Introducing NRHA's Vaccine Confidence Toolkit
In partnership with Legato Healthcare Marketing, NRHA has developed a collection of rural-specific vaccine education materials. These materials are targeted to hospitals, business/community partners and the community as a whole and feature rural-specific messaging, based on current research, focus on "caring for our community" and getting the real facts to promote confidence in the vaccine. They are customizable to allow for localized messaging and branding by hospitals and community partners.
The tools are available at NRHA's website. If you need assistance you may contact NRHA's communication team or merica.a.tripp@maine.gov at Rural Health and Primary Care.
---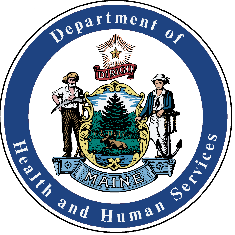 Sentinel Events Newsletter
Check out the latest newsletters prepared by the Sentinel Events Team of the Division of Licensing and Certification. The National Action Plan to Advance Patient Safety, preventing medication errors and preventing falls are some of the topics covered.
---
OSHA Guidelines
OSHA has developed guidance to help prevent worker exposure to SARS-CoV-2.
---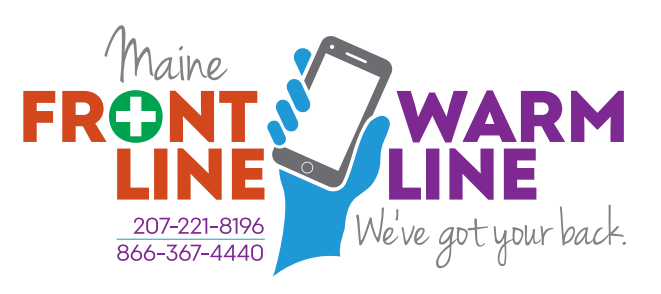 FrontLine WarmLine
A joint effort of the Maine Department of Health and Human Services (DHHS), Maine Department of Public Safety's Emergency Medical Services (EMS), Maine Association of Psychiatric Physicians, The Opportunity Alliance, Maine Psychological Association, and the Maine Chapter of the National Association of Social Workers, the FrontLine Warmline serves health care professionals, such as physicians, nurses and counselors, as well as emergency medical services personnel, law enforcement, and others who are directly responding to the pandemic in Maine.
The FrontLine WarmLine is available to clinicians and first responders from 8 am to 8 pm, 7 days a week by calling (207) 221-8196 or 866-367-4440.
---

On April 17, the Centers for Medicare & Medicaid Services (CMS) published guidance for Rural Health Clinics (RHCs) and Federally-Qualified Health Centers (FQHCs). Congress and CMS made several changes to the RHC and FQHC requirements and payments. These changes include new payment for telehealth services, expansion of virtual communication services, and revision of the home health agency shortage requirement for visiting nursing services, among others. The National Association of Rural Health Clinics (NARHC) recently hosted a webinar sponsored by FORHP to explain updates to RHC stakeholders.
Other announcements from the Office of Rural Health Policy:Week of April 23, 2020 (PDF)
---
Public Health Emergency Preparedness would like to invite you to join Maine Responds and the Maine Medical Reserve Corps (MRC) today!
What does Maine Medical Reserve Corps (MRC) do? – Our volunteer programs reinforce our state's public health infrastructure and support low-stress/no-fault exercise environments that test critical response capabilities. When MRC members are not responding to an emergency or disaster – the vast majority of the time – your focus will be on public health and emergency preparedness. The manner in which this work occurs varies by unit and is driven by each unit's and each volunteer's individual interests.
---
A piece by Beth Prusaczyk, PhD from the Dept. of Medicine Division of General Medical Sciences, Washington School of Medicine, St. Louis, MO to assist community stakeholders and/or those working with community stakeholders.
---

This fact sheet from the Substance Abuse and Mental Health Services Administration (SAMSHA) identifies the signs of stress and provides a set of practical tips and actions for relieving it during a crisis.
Other announcements from the Office of Rural Health Policy:Week of April 2, 2020 (PDF)
---
Recommended Resources and Helpful Links
Use the following resources to obtain information and monitor the COVID-19 efforts.
---

SAMHSA Resources
The Substance Abuse and Mental Health Services Administration (SAMHSA) provides a list of help lines, websites, and virtual meeting options to support substance use treatment, as well as resources and information for mental health response to COVID-19. Be well and take care.
Other announcements from the Office of Rural Health Policy: Week of March 26, 2020 (PDF)
---

Attention Health Centers: Emergency Preparedness and Recovery Resources for Health Centers
Access information and resources compiled by the Health Resources and Services Administration (HRSA).
---
Share the Facts
Here are some COVID-19 posters and social media templates to use and/or share.
---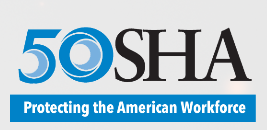 Report: Preparing Workplaces for COVID-19
This report contains recommendations as well as descriptions of mandatory safety and health standards. The recommendations are advisory in nature, informational in content, and are intended to assist employers in providing a safe and healthful workplace.
---
Promoting access to quality health care for Mainers living in rural and underserved areas.
Our Priorities
Increase resources and reduce costs for health care statewide with a focus on rural areas;
Facilitate communication among stakeholders on rural health issues;
Increase access to primary, mental and dental health care services for underserved populations;
Reduce geographic, financial, transportation and other barriers that prevent access to health care services.
---
Maine Rural Health Transformation Initiative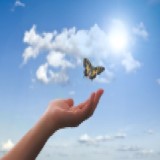 ---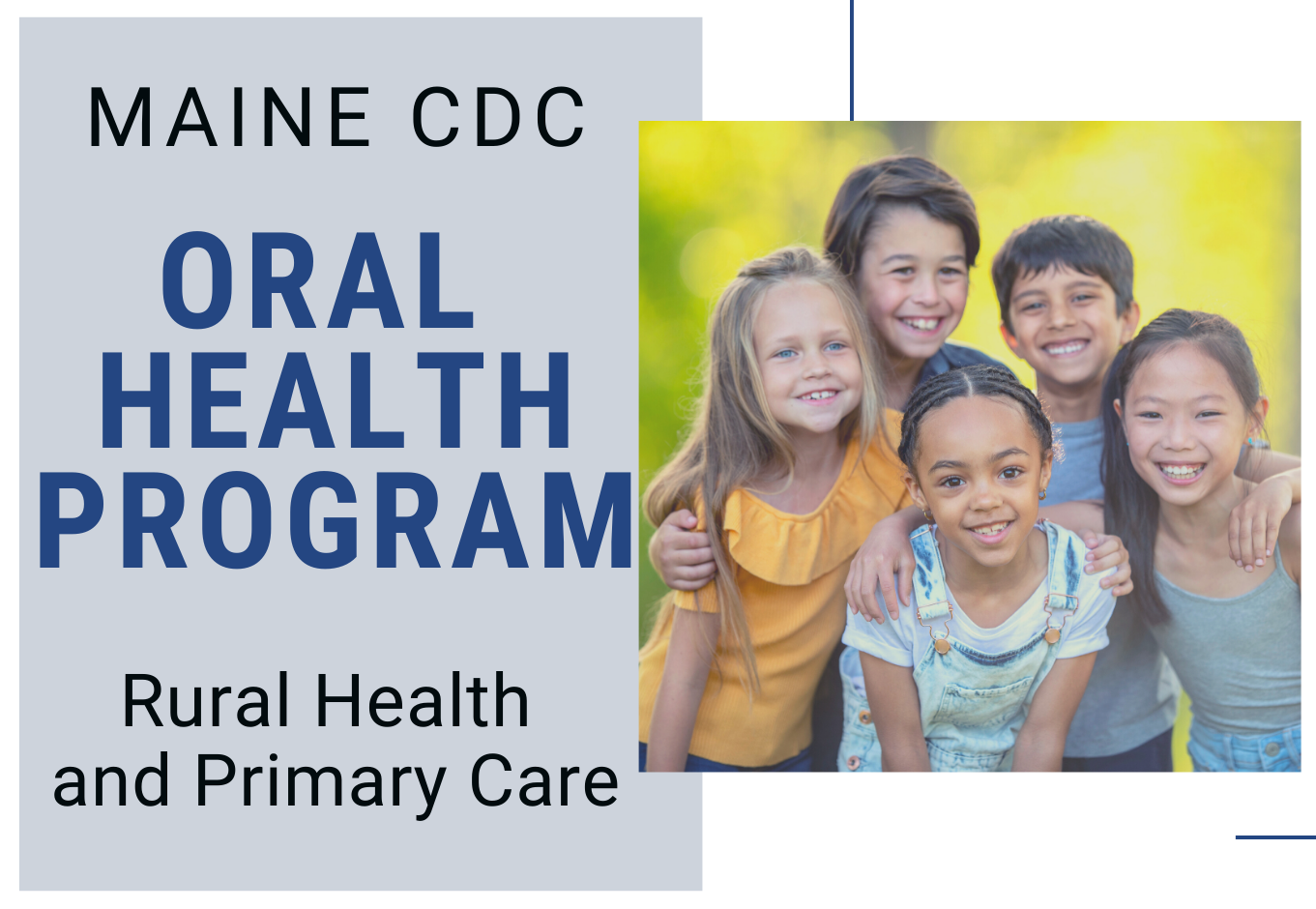 ---