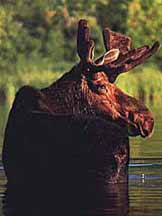 Department of Health and Human Services
Health and Environmental Testing Laboratory
MTBE Water Test Guide
and
Application Form

221 State Street
Station #12
Augusta, Maine 04333


| | |
| --- | --- |
| | Tel #: 207-287-1716 |
| | Toll Free #: 866-LAB-HETL ( 866-522-4385) |
| | TTY #: Maine relay 711 |
| | Fax #: 207-287-6832 |

CONTENTS
WATER TEST SELECTION GUIDE
DESCRIPTIONS OF WATER TESTS
APPLICATION FOR WATER TESTING
(AND FEE WAIVER INFORMATION)
___________________________________________________________________________
Requesting Water Tests has become increasingly complex as the number and complexity of potential contaminates also increase. To help in the selection of the appropriate testing of water, this Water Testing Guide and Application form has several sections. First, a general description and educational information is provided to help individuals consider which water tests would be most useful, a WATER TEST SELECTION GUIDE. Second, specific descriptions of each of the standard tests offered are described, organized by type of water test. Lastly, the fees, as established through State Regulatory Administrative Procedures Act are listed.
To further assist in the test selection process, most testing needs have an associated code name. IF YOU HAVE ANY QUESTIONS ON HOW TO REQUEST A TEST OR COMPLETE THE APPLICATION, OR QUESTIONS ON YOUR WATER TEST RESULTS, PLEASE CONTACT THE HETL AT 287-1716. If necessary, a chemist or microbiologist can return your call with interpretations and recommendations.
In order to have your water tested, complete and detach the application form (last page) and return it to the HETL along with the appropriate fee. Water test bottle(s) will be mailed to you.
WATER TEST SELECTION GUIDE
If there is a problem with your water, such as bad odor, taste, staining or suspected contamination, please consult the Water Testing Guide shown below. Description of the test, and the appropriate CODE NAME follow. These codes simplify the referencing to the many tests that the laboratory performs.
TESTS FOR ORGANIC COMPOUND CONTAMINANTS
There are thousands of organic compounds. To test for these compounds this laboratory separates them into two classes of compounds based on the compound's boiling point; i.e. VOLATILES and SEMI-VOLATILES. Each class is separated and screened for presence of organic compounds.
This laboratory will make every reasonable effort to determine the specific identity and concentration of all separated compounds detected on the screen.
Additional pricing for unique test requests may require use of an hourly fee schedule; volume and complexity of the request would be factors in this determination. Contact the Laboratory for further information regarding such needs.
_________________________________________________________________
* TEST BTEXS $110.00
The test is for soils, and provides a measure of MTBE in soil. Use this to determine soil contamination from an underground storage tank. This test is only used to help determine the source of MTBE in a water supply.
APPLICATION FOR WATER TESTING
PLEASE SEND ME TEST KIT(S) FOR THE FOLLOWING:
- - - TESTS FOR ORGANIC COMPOUND CONTAMINANTS - - -
BTEXS ( ) $110.00 Soil Test for MTBE.
PAYMENT
Make check or money order payable to TREASURER OF STATE. Send to:
HEALTH AND ENVIRONMENTAL TESTING LABORATORY
221 STATE ST., STATION #12, AUGUSTA, ME. 04333. Do not send cash or stamps. You may also request to provide payment with the return of the water test kit to the lab.
__________________________________________________________________________
MAILING ADDRESS:
NAME_________________________________________________________________
STREET_______________________________________________________________
TOWN______________________________________ZIP________________________
Telephone_________________Location of water supply (town)___________

THANK YOU
FEE WAIVERS
Free water testing is available in some cases if you are food stamp eligible, and/or if you have already spent $150.00 on water testing at a State certified lab and have reason to suspect contamination (other than bacteria) of your private water supply. To apply for this waiver please call the HETL and request the form. You will be asked to provide supporting information to document reasons to suspect unhealthful levels of fuel contaminants in your water.