Opening your Camp or Summer Home?
"Opening your camp or summer home?"
Warm weather has arrived in Maine and it's time to start thinking about opening your summer home or camp. To make sure you can enjoy summer to its fullest, play it safe by following these tips to prevent getting sick.

When opening your camp or summer home, look for:
Rodent Droppings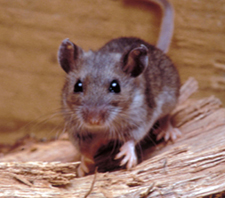 Mice infected with hantavirus can transmit the virus to people through contact with the mice themselves or with their urine, droppings, or nesting materials. Not all mice have hantavirus, but the species that can get hantavirus (deer mouse and white-footed mouse) live in Maine. In 2011, Maine reported its first case of hantavirus with exposure in the state. Hantavirus is a serious disease caused by a virus that affects your lungs.
For more information about rodents and hantavirus, please visit:
Bats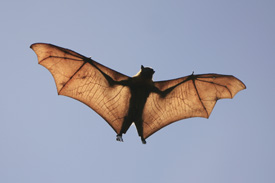 Bats and other mammals, like raccoons, skunks, foxes, and occasionally unvaccinated dogs and cats, could be infected with rabies. Rabies is a deadly virus that is transmitted to people and other animals by the bite of an infected animal.
For more information about bats and rabies, please visit:
Blocked Vents
Prevent carbon monoxide poisoning when opening your camp. Check to make sure your propane appliances are working properly. Also check appliance vents for nests, branches, or other things that may block the vents. When vents are blocked, deadly carbon monoxide gas can easily build up inside your camp without anyone noticing.
Make sure you have a working carbon monoxide detector in your camp near where people sleep.
Check or replace the battery each summer.
If your alarm goes off, get outside right away and call 911.
Well water
Concern with your well at the camp? Questions about testing? For questions about well water, please call 1-866-292-3474 or visit www.maine.gov/dhhs/mecdc/environmental-health/eohp/wells/.

For federal drinking water info:
www.cdc.gov/healthywater/drinking/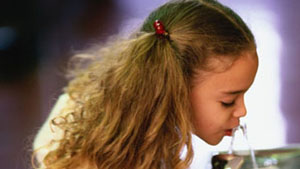 When enjoying the Maine summer, look for:
Ticks & Mosquitos

Several diseases can be transmitted through the bite of an infected tick or mosquito. Enjoy your summer by taking precautions to avoid being bitten by ticks and mosquitos. These precautions are described in the ticks and mosquitos link below.
Ticks can transmit Lyme Disease, Anaplasmosis, Babesiosis, and Powassan. Lyme Disease is the most common illness transmitted by ticks, and cases in Maine increase every year.
Mosquitos can transmit Eastern Equine Encephalitis and West Nile Virus.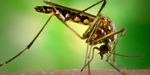 Ticks and mosquitos
Other resources
Recreational water-related illness
The water we play in (e.g. lakes, rivers, swimming pools, water parks, hot tubs) can also be the home for many different types of bacteria that can cause us to become ill. Learn what you can do to stay safe this summer.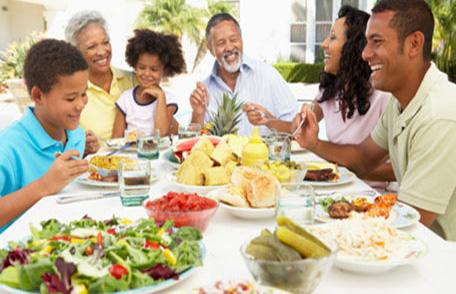 Food/waterborne diseases
Ah, the summer picnic! Bet you have been looking forward to the feast all winter. Make sure you are not inviting bacteria and viruses to the party. Learn tips on safe summer food handling at the link below
Mold, bedbugs, septic systems, landlord/tenant issues
For questions or concerns about mold, bedbugs, septic systems, and landlord/tenant issues, contact your town's local health officer by following this link:
Carbon Monoxide Poisoning Risks
Follow these tips to prevent carbon monoxide poisoning while enjoying some of your favorite summertime activities.
Off-roading

: If you get stuck in mud or water, immediately check if the exhaust is blocked. If it is, carbon monoxide could build up inside an enclosed vehicle to deadly levels in just a few minutes. Get everyone out of the vehicle. Get as much fresh air into vehicle as you can. Getting back into the vehicle could be extremely dangerous.

Engine repair

: Don't leave vehicles or any other gas-powered motors running inside a garage or other enclosed space, even if you leave the windows and doors open.

While boating

: Stay away from the boat's exhaust areas, like the back platform. Don't swim behind the boat when the motor is on.

Cooking out

: Don't use a charcoal grill, camp stove, or other gas or charcoal-burning device inside a camp, tent, home, enclosed porch or garage or near a window or door.

Get prompt medical attention

: If you think you are getting poisoned and are feeling dizzy, light-headed or nauseous.
Prevent Heat Illness
When the weather starts to heat up, make sure you have a plan to prevent heat illness. We all need to keep cool, lie low, and drink fluids when it gets really hot out. Older adults, babies and young children, pregnant women, and people with other illnesses need to take special care in hot weather because they are more likely to become sick from heat. For more information about heat illness and how to prevent it, go to www.maine.gov/dhhs/mecdc/environmental-health/heat/index.html.
For more information, contact Maine CDC at 1-800-821-5821.