Contact Us
Hours: Monday-Friday, 8am-5pm
Voice: (207) 287-2070
Emergency: (207) 557-4214
TTY: Maine relay 711
Fax: (207) 287-4172
Address:
286 Water St, 3rd Floor
11 State House Station
Augusta, ME 04333-0011
Directions to Our Office:
From I-95, take exit 109 to follow Routes 202/17 east for 1.7 miles. Enter the roundabout and take the third exit onto Route 104 north. Travel 0.4 miles; Key Bank Plaza is on the left. The Drinking Water Program is located on the third floor.
Limited parking is available along Water and Commercial Streets, and behind One Market Square, south of Key Plaza.
Due to security concerns, doors to offices and first floor meeting rooms are locked. Please use the telephone in the entry to request assistance.
Maine CDC Drinking Water Program Staff Directory
Team Supervisor
Vacant, (207) 287-2070
Sara Flanagan
Capacity Development/Enforcement Coordinator
(207) 441-9371
Sofia Licht
Technical Assistance Specialist
(207) 441-3217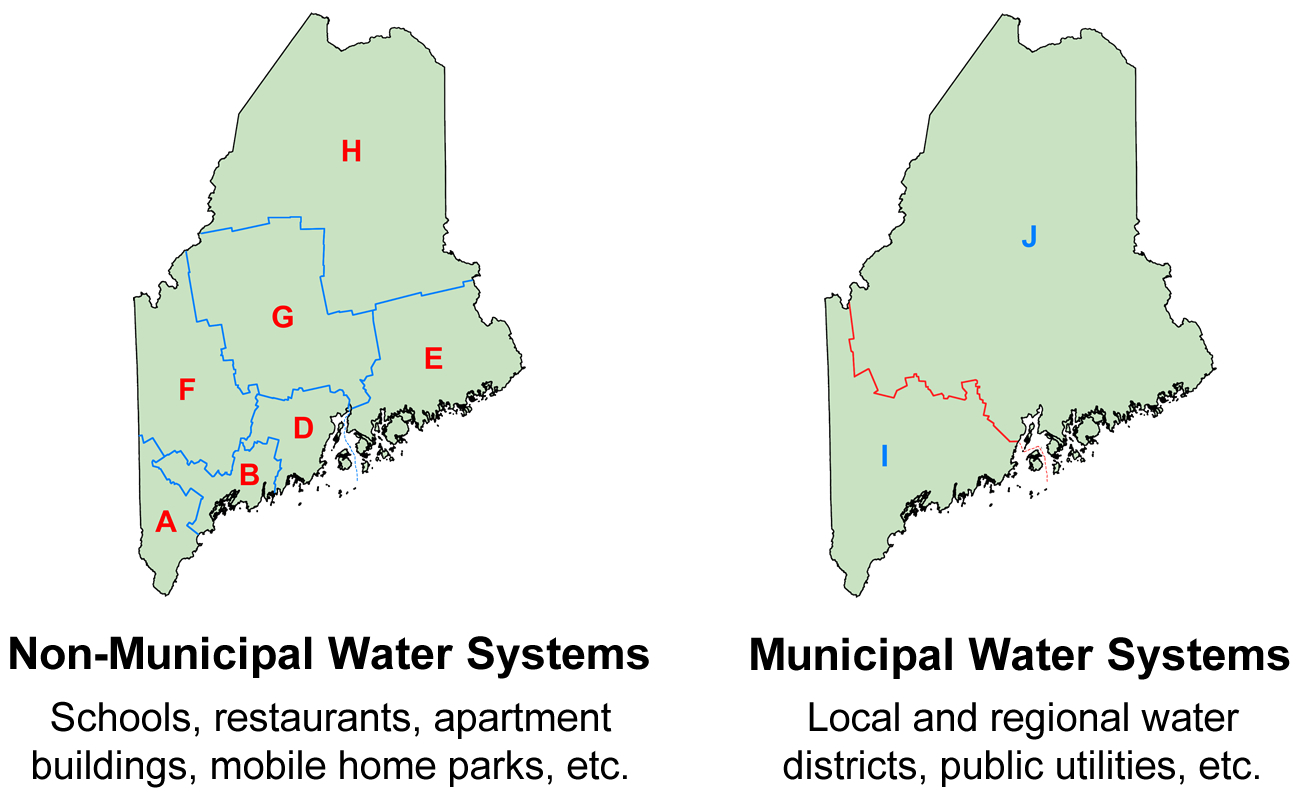 Ashley Hodge
Source Water Protection Coordinator
(207) 822-2341