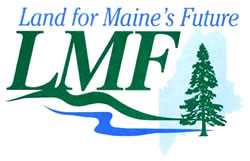 Public Meetings
On this page:
Contact Sarah Demers with questions about upcoming meetings at sarah.demers@maine.gov or by phone at (207) 287-7576.
---
Board Meetings
Regular meetings of the Land For Maine's Future Board.
Date and Time
Location
Additional Information
September 24, 2021 9:00 AM
Microsoft Teams - Online Meeting
This will be a hybrid meeting, with the board meeting in person in the Deering building and the public is invited to participate using the Microsoft Teams link.

Join Virtual Meeting - Microsoft Teams

Call-in Information:

207-209-4724
Conference ID: 469 790 352#
Mobile: 207-209-4724,,469790352#



Agenda (PDF)

Public Notice Remote Meeting Policy (PDF)
November 30, 2021
TBD
2021
Meeting Agendas & Minutes
---
Appraisal Oversight Committee Meetings
The LMF Appraisal Oversight Committee examines project appraisals and determines if the method of reaching the final value is consistent with LMF Board policy and appraisal standards, and if the appraisal value reflects fair market value. The Committee recommends the final value to the LMF Board.
| Date and Time | Location | Additional Information |
| --- | --- | --- |
---
Workgroup Meetings
The purpose of this Workgroup is to both hear feedback from and discuss with cooperating entities how to collaborate most effectively in meeting shared goals to conserve natural, recreational, and working lands. The LMF Board supports discussing the foundational aspects of the relationship between LMF and its valuable partners, and developing recommendations for consideration by the full LMF Board that help ensure the Program is accessible and impactful, while also maintaining the qualities that have engendered strong public support since the Program's establishment in 1987.
| Date and Time | Location | Additional Information |
| --- | --- | --- |
---
Webinars
Climate, Carbon, Resilience Online Workshop - November 17 &18, 2020