History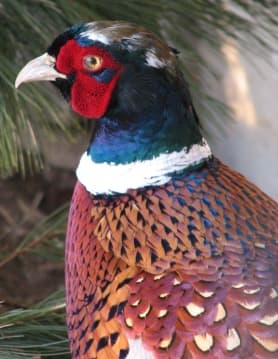 In 1992, the Maine Legislature implemented a mandate requiring the original "Game Farm" to become financially self-sufficient. The Department of Inland Fisheries and Wildlife (IF&W) and Game Farm staff began working on plans to increase revenue by establishing a dedicated account into which all revenues from and donations to the park were deposited, and from which operational and personnel budgets would begin to be withdrawn.
In early 1998 the Bureau of General Services and IF&W created a Master Planning Committee charged with developing a vision for the state-owned facility. IF&W has placed a greater emphasis on education about wildlife and natural habitats in recent years, and has sought ways to incorporate wildlife management and conservation education learning opportunities into the exhibits, displays, and programs offered at the Wildlife Park.
Later in 1998, as a part of the initial changes and improvements, the Game Farm's name was changed to the Maine Wildlife Park to better reflect the facility's functions and role within IF&W and the state. Prior to the Master Planning process, the facilities' exhibits and displays had been constructed over the years without a formal organizational plan. The Master Planning Committee worked to develop a plan to guide future growth at the Wildlife Park, recognizing that visitor use is annually increasing and must continue to do so, and that the facility must upgrade and modernize its basic physical plant. Since the Master Plan's completion in 1999, park staff have followed its recommendations closely when implementing new projects. Like any "work in progress," however, the Master Plan should be updated and revised to reflect ongoing changes on the site.
Currently, the park has reached its legislative mandate of becoming "self-sufficient," with all personnel, all other, and capitol expenses covered by the park's dedicated account. Wildlife Park staff continually seek new and innovative ways to increase visitors - and thus revenues, to be able to meet staffing needs and wildlife exhibit expansion priorities as well as to expand wildlife conservation education opportunities.
Substantial donations from several private funders, as well as matching and stand-alone grants, enable the upgrade, replacement, and construction of new wildlife exhibits on an ongoing basis, and are gratefully accepted whenever possible.