Drought in Maine
Page Index
Dry periods are becoming more frequent in Maine, with some parts of of the state experiencing unusually dry or drought conditions almost annually. To help Public Water Systems maintain service and quality, the Maine CDC Drinking Water Program (DWP) continues to provide updates and resources on the drought situation.
Alerts & Updates
Drought Maps of Maine
These maps will be updated as conditions warrant.


Source: Adam Hartman, NOAA/NWS/NCEP/CPC. U.S. Drought Monitor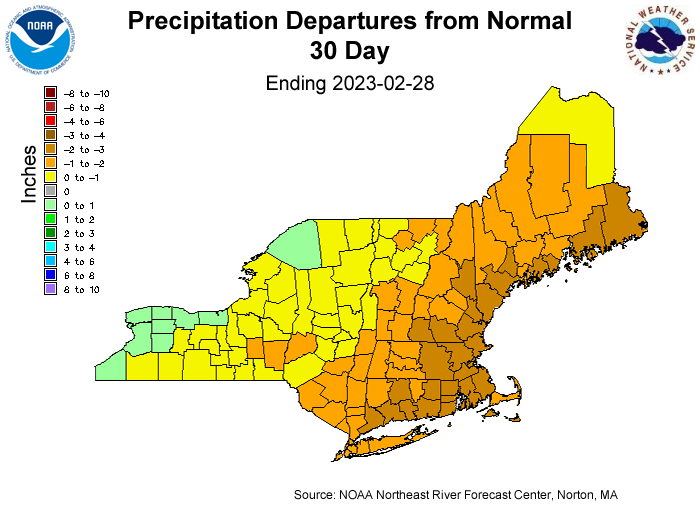 Source: US Department of Commerce, NOAA. NERFC Precipitation Totals and Departures from Normal, National Weather Service
Additional Resources
United States Environmental Protection Agency (EPA):
Maine CDC Drinking Water Program:
Updated 3/1/2023