Open Farm Day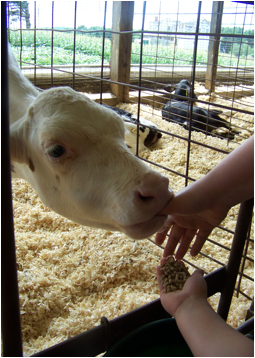 Mark your calendar for Sunday, July 22nd, 2018 to experience Open Farm Day throughout the State of Maine!
Open Farm Day is an annual family adventure in which farms throughout all 16 counties open their gates to offer the public an opportunity to learn about the business of agriculture. Open Farm Day gives families the chance to visit local farms throughout the state.
Farms around the state participate to commit to ensuring the sustainability of agriculture. Maine's farming industry has given back to their communities by providing a forum for education and learning in a fun atmosphere. Many farms will have demonstrations, displays, farm-raised products for sale and animals and crops to experience. Activities include barn and field tours, milking, hay rides, petting zoos, nature trails, beautiful scenery, samples for tasting and refreshments.
Open Farm Day Host Map
Zoom on the map below to find a local Open Farm Day host, or browse the Open Farm Day Passport (PDF) to find your local farms!
Map was created with information submitted to DACF by OFD participants. Map intended for general orientation and situational awareness use.
---
Participating Farmer Information
Current & potential participant: Get Updates and information about participating in Open Farm Day
Farm Participant Resources
Annual Schedule and Deadlines
Month
Items Due
February-March
Notification to participate sent via email newsletters
April

Participant toolkit available for download
Registration Opens

May 1

Participant profile due
Proof of insurance due
Registration Closes

July 22
Open Farm Day!
November
Update your contact information with ARD
Thank you for your interest in representing the State of Maine at this event! Please call (207) 287-7620 or e-mail Anne.Trenholm@maine.gov to receive more information.
Sign up for news & updates
For participating FarmerS
For more information on local farms, food, farmers' markets, agricultural events, local fairs, and more, go to getrealmaine.com, an official site of Department of Agriculture, Conservation and Forestry.